20 Filipina Celebrities Who Voted In Style
See which stars exercised their right to vote in style during the Presidential elections. We salute these women!
Monday, May 9, marked the national, provincial, and local elections, and here's exactly how our stylish Filipina celebrities took to the streets clad in their statement election day outfits. First time voters Catriona Gray, Kylie Verzosa, and Blythe Brillantes made sure to make their first election day memorable in looks that show their stand and personalities. Post-vote selfies as well as election day OOTDs filled our social media feeds as celebrities cheerfully show their inked fingers. In their photos, we also saw how they came properly equipped with their face masks, bucket hats, and sunglasses to withstand an at least hour-long queue under the sun. Their outfits were basically composed of light t-shirts or tank tops, denim, and a pair of sneakers while some chose to keep the summer mood on with their day dresses.
If you're curious to see who else showed up and showed out at yesterday's elections, check out the gallery down below to see all 20 Filipina celebrities in their stylish voting day looks.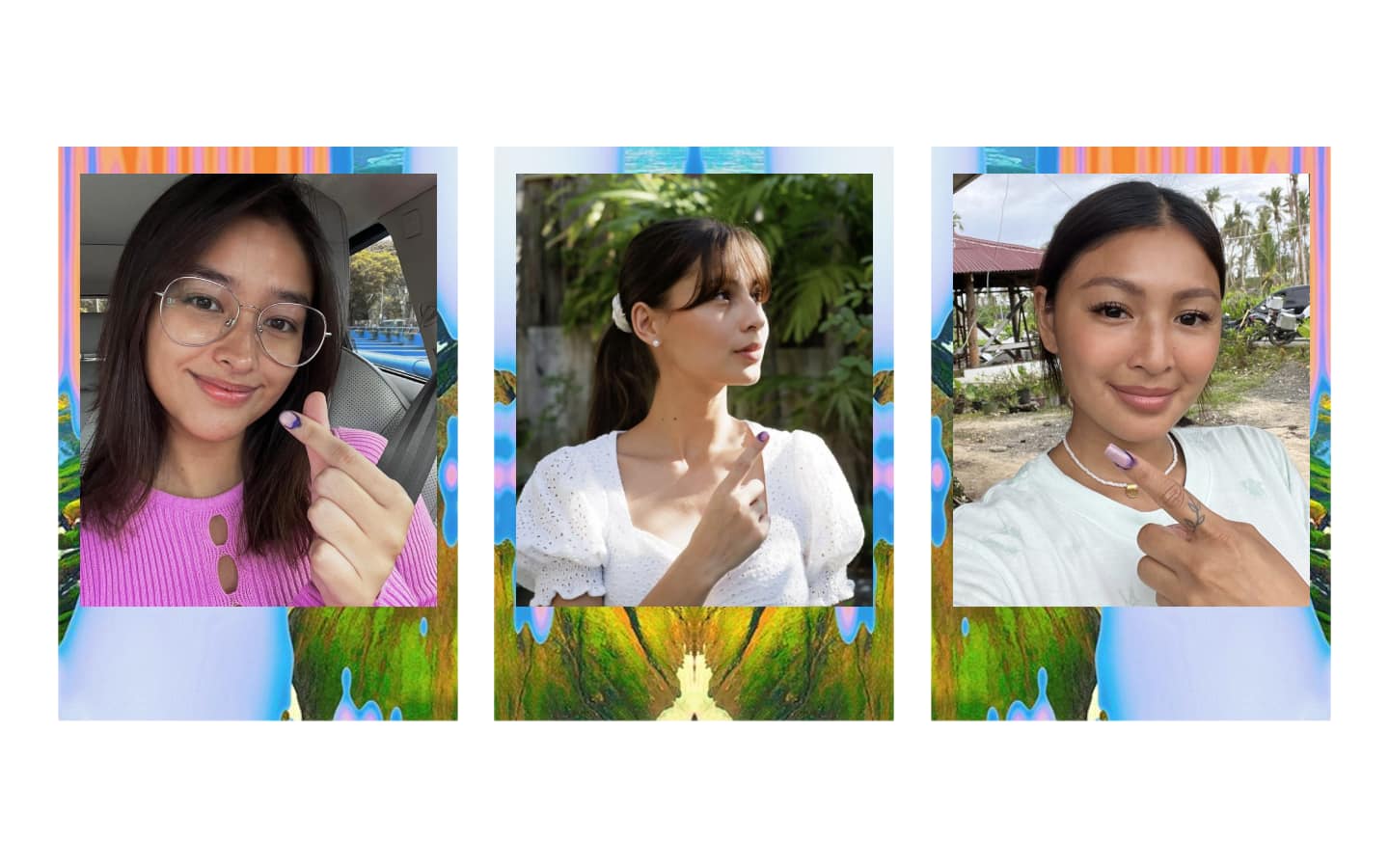 Celebs Who Voted
Celebs Who Voted