Girls Of Summer: 15 Times Fil-Am Model Kelsey Merritt Is The Best At Wearing Bikinis
Let this total babe teach you how to stylishly bare it all this summer!
For those who are in need of a motivation to wear a bikini (even at home) this season, here's the sign you've all been looking for. We've said it once and we'll say it again, every body is a bikini body so don't hesitate, just come and enjoy your days under the sun as you should! To guide you through a bikini-filled holiday, let Filipina-American model Kelsey Merritt show you how to sport a bikini or a complete head-to-toe tropical look in this special summer fashion feature. As one of the selected few who are featured in Sports Illustrated, Kelsey knows a thing or two about looking like a total babe in any type of swimwear. All you will ever need is confidence and the bikini you've been wanting to wear this season to take over summer like her!
No matter which destination you're headed to, whether it's in your backyard or in a quiet paradise in Batangas or Siargao, it's best to be prepared with looks that are stylish but comfortable enough for you to sit, pose, swim, and lounge in. For Kelsey, she always gravitates towards a classic triangle high-cut bikini in the classic colors white, black, and blue. PRO TIP: Always opt for a high-cut bikini if you want to look taller and leaner especially in photos. This specific silhouette naturally finds and complements your hips to give you an elongated look.
For times when you need to put together a look for happy hour or a dinner by the beach, make sure to have a white summer dress in hand or a fresh linen set to throw on. Kelsey likes to keep her dressed up summer outfits up to par with an oversized white buttondown, a pair of linen shorts, and a white summer dress of course. Just like her, keep a rotation of jewelries and accessories to tie up your whole look as well. Add final touches to your look with a pair of sunglasses, a layer of necklaces, a straw hat, or a wicker bag to carry your summer essentials.
Lastly, the most important thing to wear is your confidence! It's only fitting to have you not only look good in a bikini but feel good as well. Head over to the gallery down below to see more of Kelsey's top summer looks. Feel free to recreate them or wear something out of your comfort zone this season!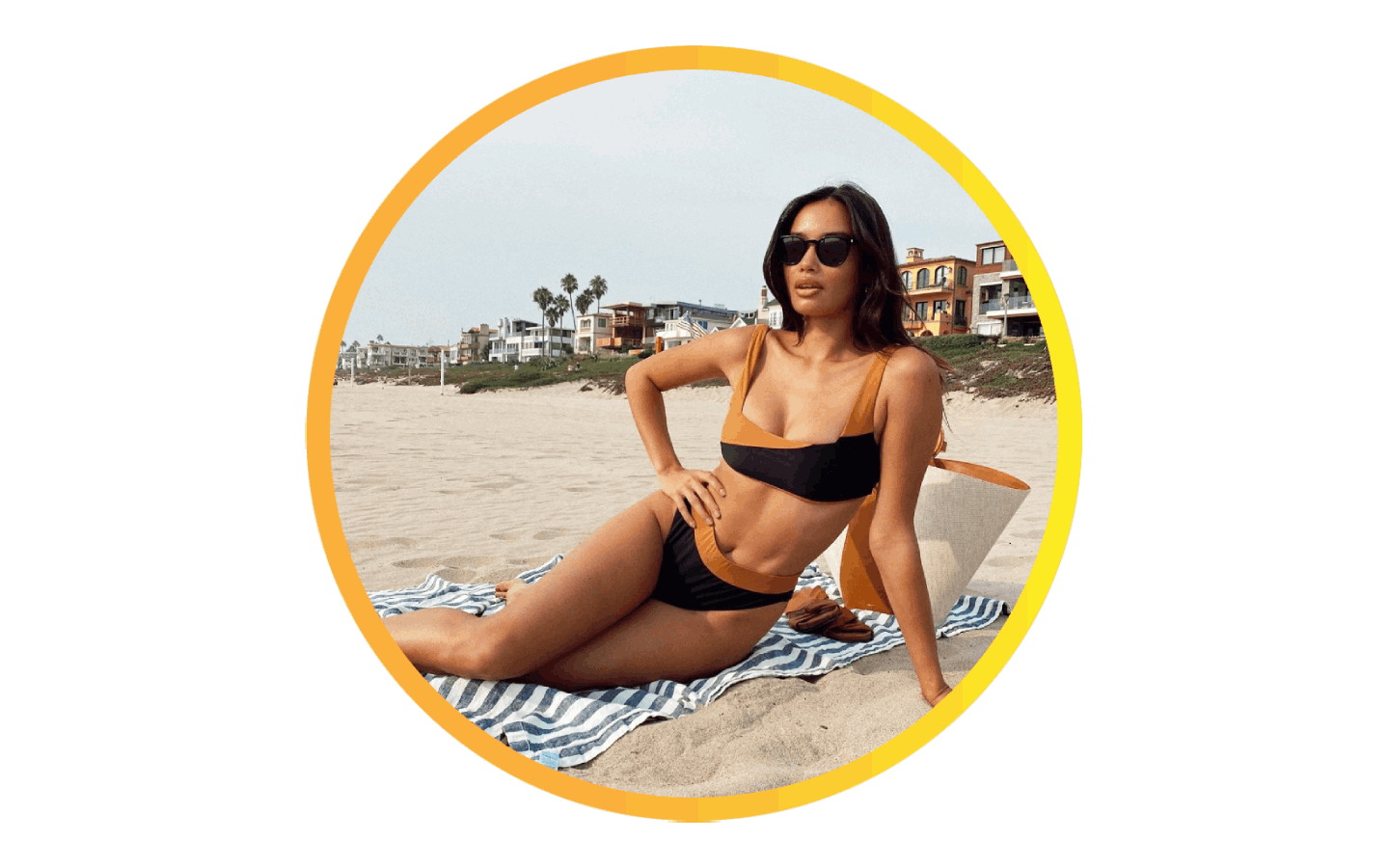 Girls Of Summer: Kelsey Merritt
Girls Of Summer: Kelsey Merritt