Girls Of Summer: Here's How To Set Free Your Inner Romantic This Season A La Sarah Lahbati
Think fresh, colorful, and timeless when putting together your Sarah-inspired summer wardrobe.
There's always something incomparable with a sunset-filled post-dinner stroll in the beach, with your lace up espadrilles in one hand and your lover's hand in the other. But one thing is for sure, there's no summer romance complete without the perfect summer dress that will surely take you from day to night in paradise. And who better to help us decide what to wear on our next beach trip than the summer style maven herself Sarah Lahbati.
With effortlessness being the ethos of summer, we looked into Sarah's most recent vacation looks from Siargao and Boracay. Expect fresh linen lounge sets, colorful bikinis, and timeless summer dresses in this line-up!
Always a pro at setting the mood with a look, you can never miss out on Sarah's much-coveted pieces from her favorite designer brands. Her summer wardrobe is almost always filled with Jacquemus, accessories from By Far, and custom swimsuits by her good friend and designer Boom Sason. If you've been following Sarah's style for quite some time, you would know that her go-to look will always have an easy buttondown shirt, a sultry ruched skirt, and maybe a bikini or a statement bandeau.
PRO TIP: When putting together outfits, make use of pieces with patterns, textures, and silhouettes that are synonymous to the vibe you're going for! Whether it's a romantic summer in the French Riviera, a surf-filled afternoon in Siargao, or a chill evening in a conversation pit at your home, it always helps to dress the part!
Perhaps most importantly, you should never shy away from accessorizing especially when you're in a holiday. Sarah always has her bright micro bags, chic sandals, and sunglasses to polish off her looks. When packing for a trip, you can save space by choosing a pair of sandals and a purse that will go with all of your planned summer outfits. While you're at it, feel free to add holiday-inspired necklaces, earrings, rings, bracelets, or anklets in your everyday jewelry.
Right before you go, make sure to do a quick check on the gallery down below to see our favorite looks from Sarah's recent beach trips. Take note on how she influences her husband and kids to dress up as well!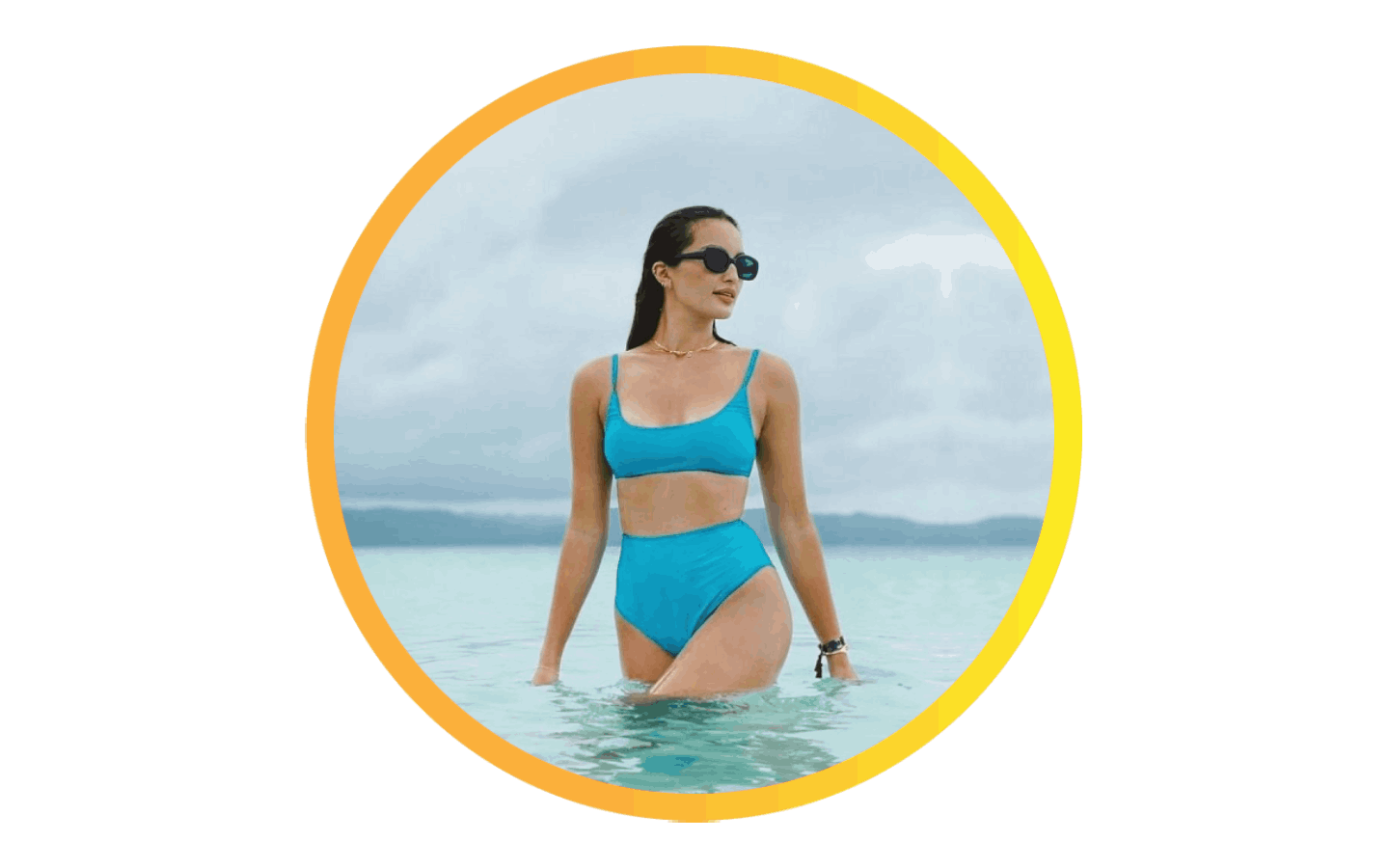 Girls Of Summer: Sarah Lahbati
Girls Of Summer: Sarah Lahbati