Here Are The Style Stars Present At The Launch Of H&M Metaverse
Friends of the brand gathered to celebrate a one of a kind design story!
A little drizzle and the unavoidable Christmas traffic didn't stop anyone from attending the launch party of H&M Metaverse. The Altro Mondo Creative Space in Makati provided the backdrop for the campaign's transportive designs and virtual filters. H&M's Metaverse Design Story collection blurs the line between online and in real life fashion fantasy worlds through combining the craftsmanship of high fashion with virtual reality. Both ready-to-wear and digital garments from this collection are co-designed and crafted by the Institute of Digital Fashion.
Inspired by satellite images of planet Earth, microscopic cells, and vibrant wildflowers, this collection was entirely designed with circularity in mind. Several pieces feature recycled polyester fibers made of textile waste, innovative materials such as REPREVE® Our Ocean™ recycled polyester made from ocean-bound plastic bottles, and 100% recycled sequins made from plastic bottle waste which are used to embellish multiple styles.
From puffy mini and maxi dresses, sequined two-piece ensembles, corsets, to futuristic accessories, and more, the H&M Metaverse Design Story provided spectacular pieces for this dimension and the next.
In the gallery down below, take a look at the stylish attendees and the H&M Metaverse pieces they wore to the launch party!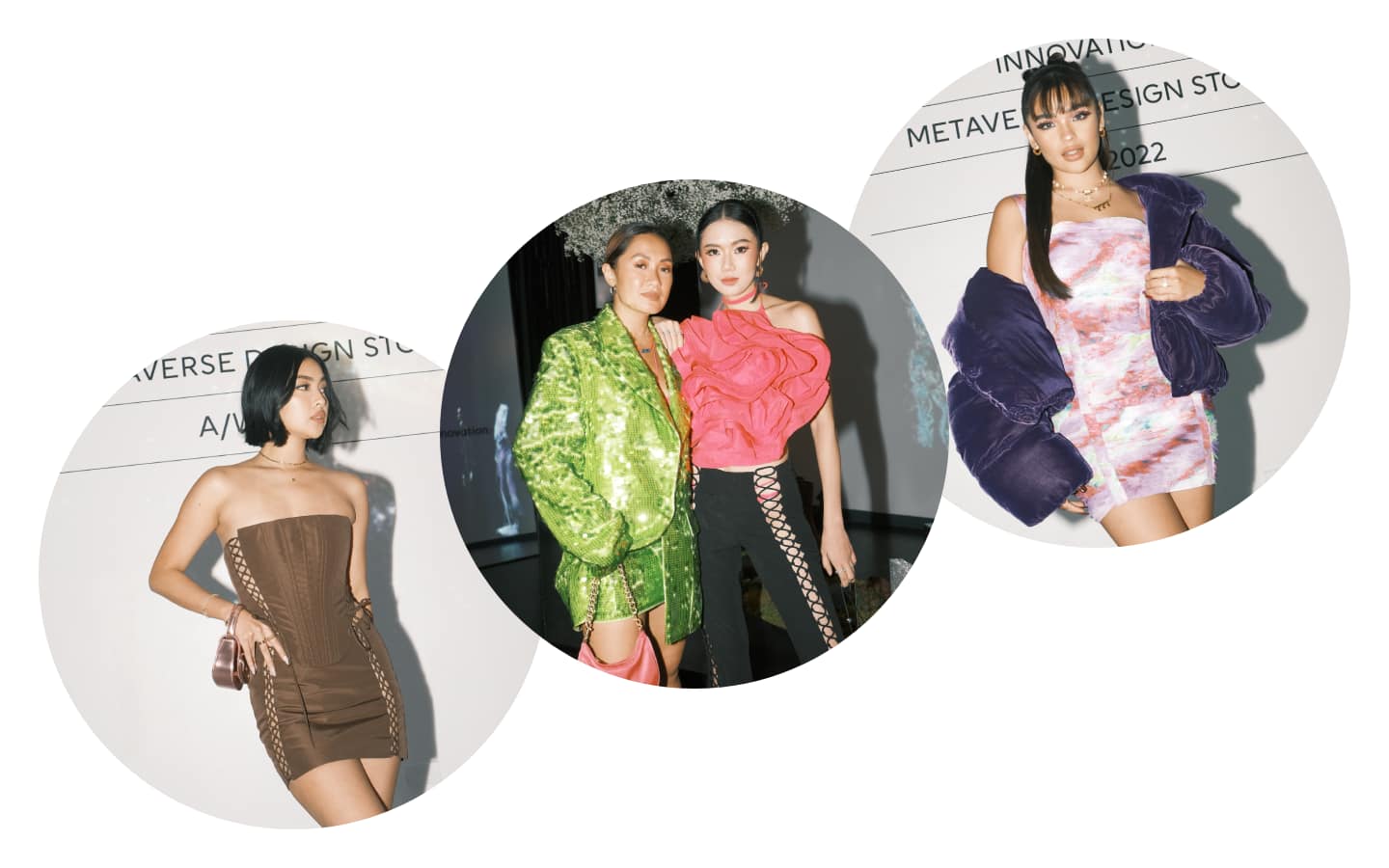 H&M Metaverse
H&M Metaverse
The H&M Innovation Metaverse Design Story will be on sale online at hm.com from December 8, 2022.
Photo Courtesy of H&M Philippines