Here Are Heart Evangelista's Luxury Picks In Her Fave Mall
Here's her shopping list at her favorite shopping stop.
Heart Evangelista constantly showers us with her luxuriously stunning wardrobe of designer outfits and bags—whether from fashion week trips to Paris or just simply running a supermarket errand. Every time she goes out, she always has the perfect pieces to complete and astonish us with her look! Wondering where Heart Evangelista purchases her dazzling high-end items in Manila? Let's take a trip with Heart on her retail therapy day at her cherished one-stop spot for all her exquisite pieces! According to Heart, "Today is a special day, but it's just like almost every day. We're here at Greenbelt."
Greenbelt Makati is known as the country's luxury fashion capital, which solidified its name after several renovations to enhance the mall's notoriety. While shopping, Heart recalled, "I am a Greenbelt baby. This was my school. It's my alma mater. I was here basically every day with my mom and my sister after school. We always have lunch here, and I love how it has grown to be the Capital of Fashion here in the Philippines." Here's what Heart Evangelista bought on her luxurious Fashion trip!
In the gallery below, take a look at her exclusive shopping spree in Greenbelt Makati, and let us know which store in Greenbelt you like to go to the most!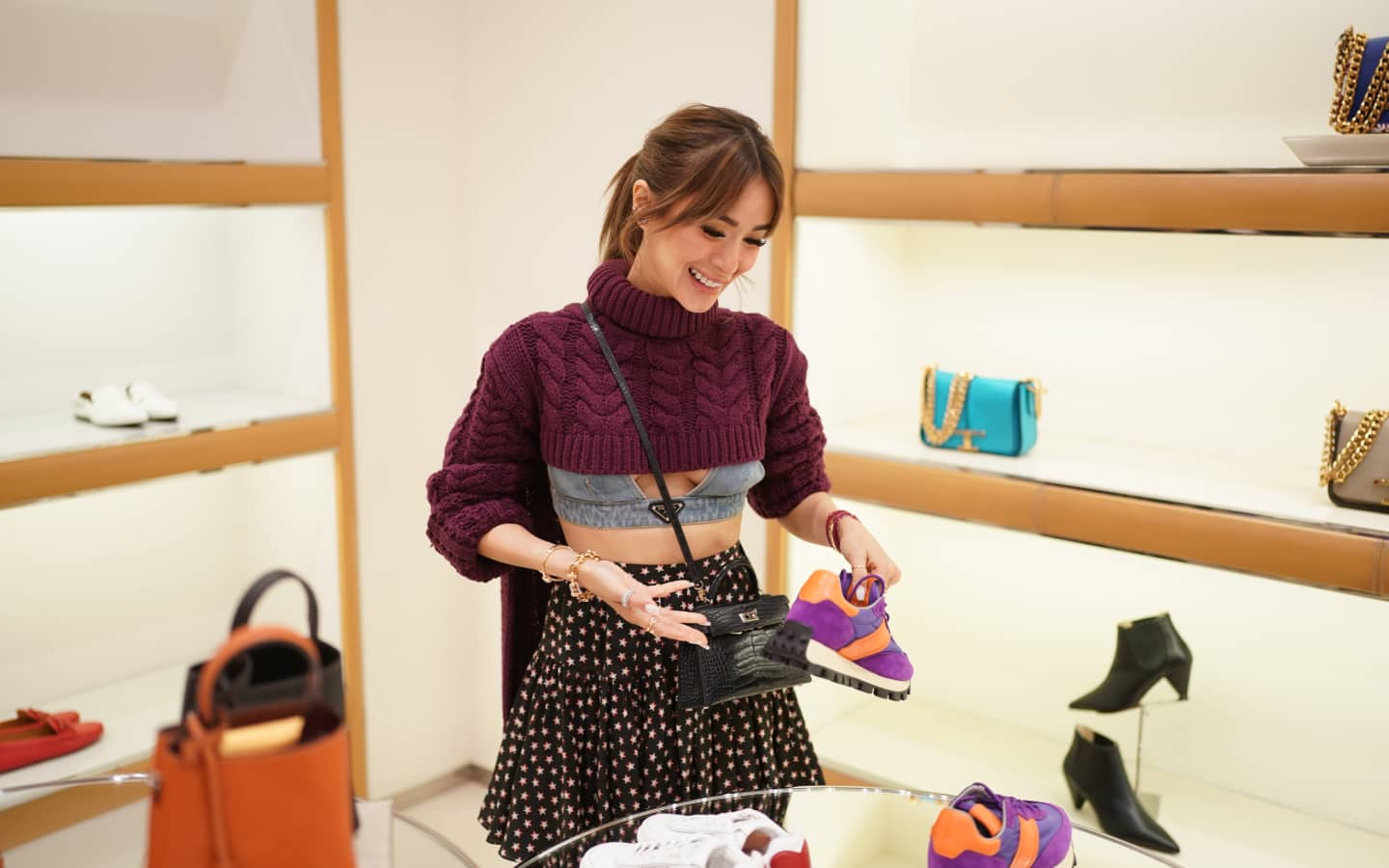 Heart in Greenbelt
Heart in Greenbelt
Photo Courtesy of Ayala Malls