All Of Shin Min-Ah's And Kim Seon-Ho's Designer Outfits In 'Hometown Cha-Cha-Cha'
Take a look at all of the luxury pieces they wore on-screen!
Love is in the air and it's coming all the way from Hometown Cha Cha Cha. The new Netflix rom-com is currently on everyone's watchlist since it aired late August this year. Veteran K-drama actress Shin Min-ah and budding actor Kim Seon-ho is doing an amazing job in sweeping us off our feet with their undeniable chemistry, their playful banter, and their distinct wardrobes on-screen. Hometown Cha Cha Cha is about a dentist who moves in a small seaside village where she meets an all-around handyman who's always at the beck and call of his neighbours. At first, you won't be able to imagine a love story between these two but their differences is one of the main reasons why we think Min-ah and Seon-ho's character are the perfect match for each other.
We could go on and on about the interesting bits of the story so far but we know what you exactly came for! At the gallery down below, we rounded up stills from Hometown Cha Cha Cha to tell you the exact pieces they're wearing in each episode. Apart from Min-ah's obsession with Roger Vivier, her character also has a variety of designer clothing for her daily OOTDs. From matching Max Mara sets, poplin blouses from Miu Miu, to bright and colorful dresses from Gucci and Isabel Marant, you'll be quite surprised how she dresses up with style and luxury even though it doesn't relate to her profession at all! Staying true to his character as an all-around handyman, Seon-ho's outfits are much more pared down compared to Min-ah. Although he leans more into T-shirts, plaid buttondowns, cargo jeans, and denim, you'd have to have a quick eye to notice that his wardrobe is predominantly from COS, Levi's, Visvim and Maison Kitsune.
There are still a few episodes left so you better catch up now! Stay tuned as we update this gallery every now and then.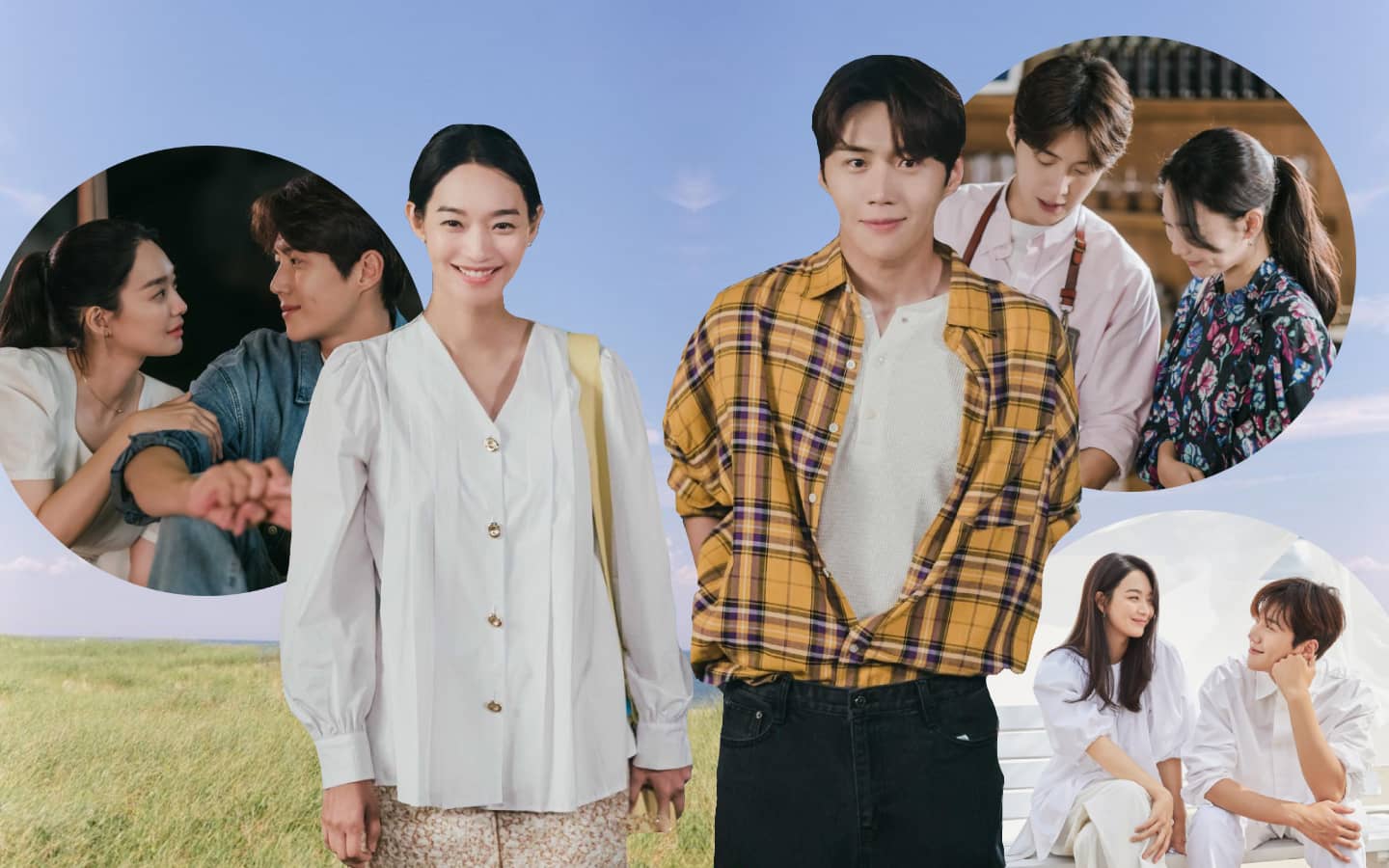 Hometown Cha Cha Cha Fashion
Hometown Cha Cha Cha Fashion