Hyun Bin's Style Evolution: Your Ultimate Guide To His Best Fashion Moments On-Screen
His status as a veteran actor is more than enough reason to keep these TV and film fashion moments within sight.
Hyun Bin has been in the Korean entertainment industry for over 18 years. Time and time again, he has wowed us with his on-screen style transformations as a king, a restaurateur, a CEO, a gang member, a kidnapper, or even as a captain of a North Korean army. Although it's hard to imagine how he managed to embody these roles flawlessly, Hyun Bin has proven through the years that he's got what it takes and that's enough for us to keep on rooting for him! If you've been paying close attention to his career, you would know that his versatility in acting also applies with how well he carries his character's sense of style.
He fell nothing short of charisma even during his career beginnings. His roles in Spin Kick, Nonstop, and Daddy Long Legs gave us a glimpse of how he would look like if he was the boy next door we've been crushing on in high school. His vests, sweaters, and denim looks spoke 2000s fashion from head to toe. Not to mention all the times he wore sporty windbreakers and slightly undone shirts for his roles as a genius or a rebel student. If you think he looked handsome as a student, you'll instantly fall in love with his roles as a king or as a warrior. There might be something about a man in a suit but a man in anything kingly and knightly is also something else! Speaking of suits, do tell us that you also haven't moved on from his roles in Secret Garden, The Swindlers, and The Negotiation. He just knows how to rock them so well even if he's starring as the main character or the antagonist in the series or film. And of course, how can we ever forget of his role as Captain Ri in Crash Landing On You! Hyun Bin gave us dapper military looks and also transitioned to minimalistic outfits towards the end of the series like he was born to play that breakthrough role.
If you want to see his complete TV and film style transformation, make sure to check out the gallery down below! Take your time and read through the captions as you please. If you have more time to spare, you can also check out Son Ye-jin's best on-screen fashion moments here.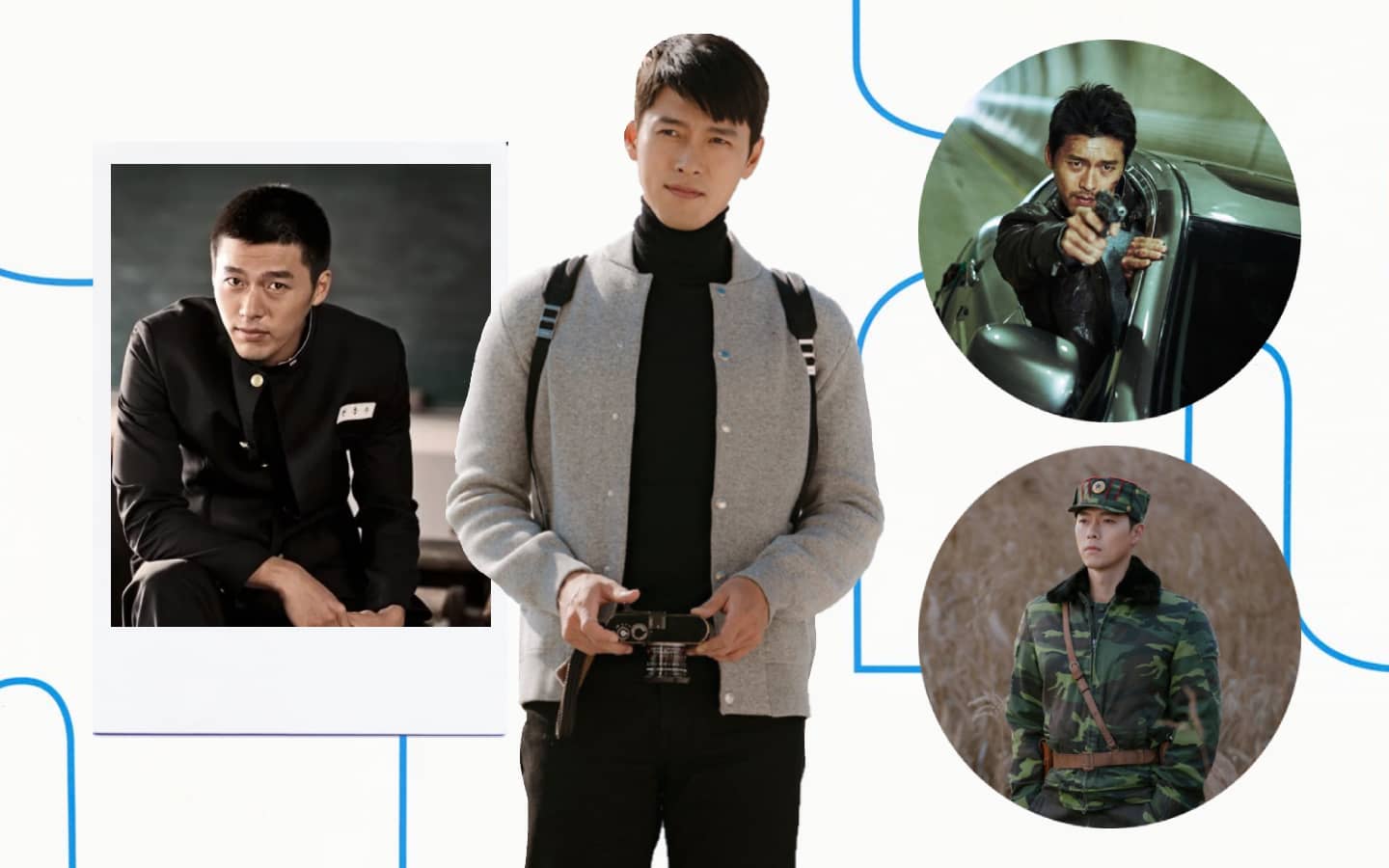 Style Evolution: Hyun Bin
Style Evolution: Hyun Bin