LOOK BACK: Iconic Outfits From The K-Drama Love Tandems That Started The Korean Wave In The PH
Whoever names the iconic outfits the most wins bragging rights!
If there's one thing that defined our K-drama obsession through the years, it would be the classic titles that introduced us to a new world of romance, drama, and thrill. Long before binge-watching was a thing, you can just imagine some of us patiently waiting for the latest episode through our TV screens, even dubbed in Tagalog. Do you even remember the first time Autumn In My Heart first streamed in the Philippines? The first time you ever saw K-drama love took place in the streets of Paris? Or when Gong Yoo and Yoon Eun-hye challenged our swooning hearts in Coffee Prince? If you want to look back at the titles that officially launched the hallyu wave here in the Philippines then you're in the right place.
Apart from the love stories you're about to relive, take a good look at the iconic outfits each actor and actress wore during their record-breaking roles. From Song Hye-kyo's tie up tops in Full House, Hyun Bin's unmissable violet tie in My Name Is Kim Sam Soon, to Lee Da-hae and her colorful cardigans in My Girl, and more, learn more about the very outfits that sparked our K-drama fashion obsession in the gallery down below. Expect to see head-to-toe 2000s fashion from these stars!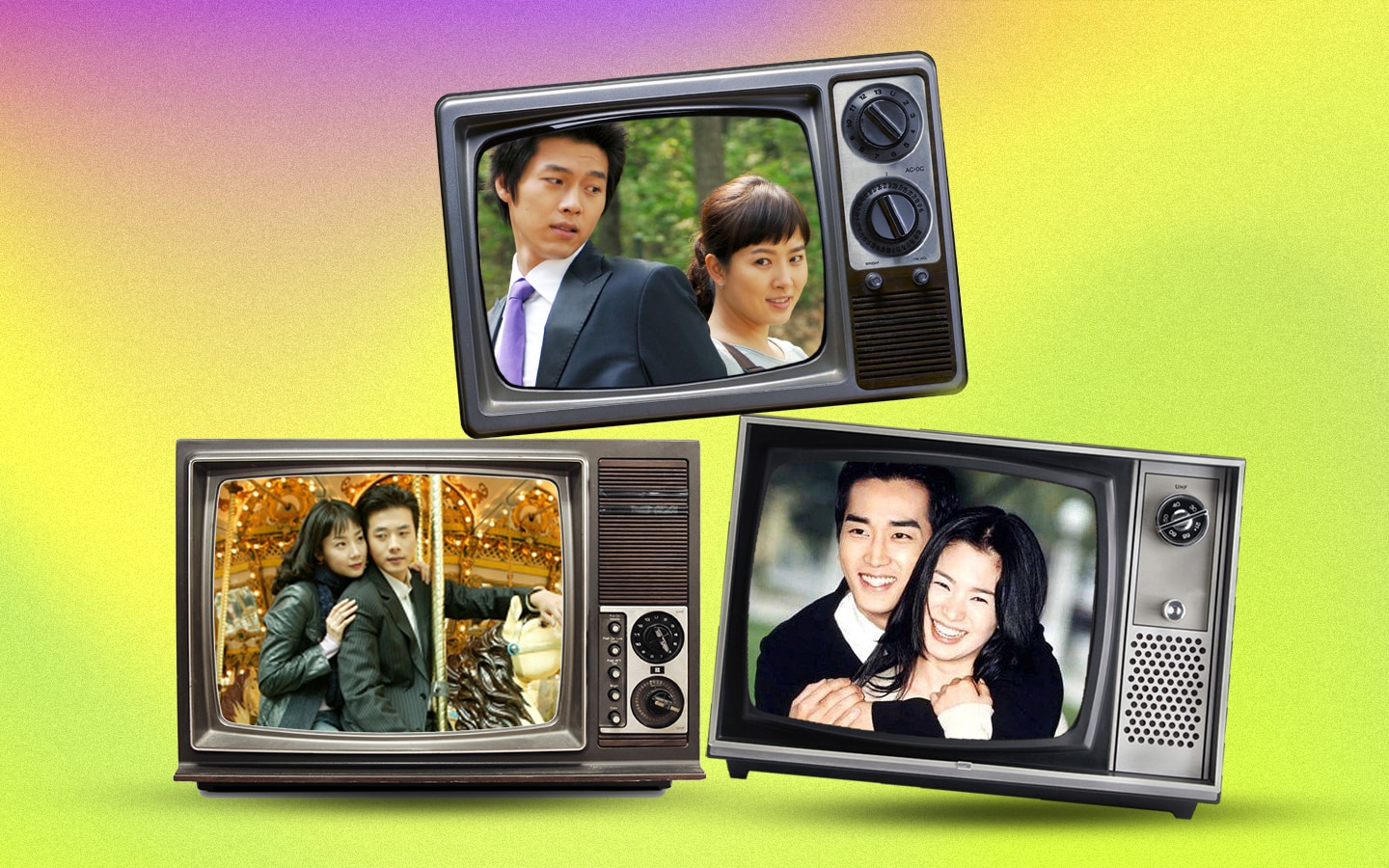 Iconic Love Tandems
Iconic Love Tandems