EXCLUSIVE: We Talked To Stylist Eldzs Mejia About Jayda Avanzado's Outfits At Her First Solo Concert
Her outfits mirrored her versatility as a performer and showcased her star power as a fashion muse
A star is born! We've always known that Jayda, the unica hija of OPM icons Jessa Zaragoza and Dingdong Avanzado is a talented artist. But during her first major solo event held last Saturday, "Jayda in Concert," the Metro.Style cover girl further proved what she can offer to the OPM scene as a singer, songwriter, musician, and total performer.
Jayda turned 18 last June 1, and this transition into womanhood signals a bolder and more adventurous artist that was clearly evident in both her musicality and onstage aesthetic. Off-cam, this showbiz royalty is all about fuss-free dressing of cropped tops and skinny jeans, but when it's time to hit the stage, she transforms into a fashion darling—sweet, glamorous, and edgy at the same time.
"I would describe my style as [having] a hint of edginess, but also having that classiness to it. Sometimes, I like sporty glam especially when I perform," she tells us during her Metro Chats guesting on Kumu's FYE Channel.
In another exclusive interview with Jayda, she pointed out that she and her "Jayda in Concert" team made sure to give the best experience for the fans despite the limitations of a virtual event. She delivered on that promise with each thoroughly executed number. And there's no doubt that her outfits helped achieve that overall wow factor. Jayda had three main outfit changes for her first solo concert, ranging from bold red to fabulous pink to dreamy lavender.
Jayda's go-to fashion stylist, Eldzs Mejia, shared with us more details about her show-stopping concert outfits and how they elevated the show and their visual narrative progression throughout the performances below. Read on.
1. Aesthetic-wise, what is the overall concept of Jayda Avanzado's concert, and how did you translate that through her outfits? She also just turned 18, so was there a conscious effort to elevate her concert looks to reflect her transition to womanhood?
It was really a coming-of-age concert with the spotlight on Jayda. Now that she is all grown-up, I personally wanted that to reflect on the costumes for the entire show, may it be through the silhouettes or the colors. The show only required three outfits, but since it's her first major solo concert, I also wanted it to be a fashion spectacle. There were reveals and multiple costume changes that showed Jayda's versatility as a performer and a muse.
The show had a red color motif because we associate that with boldness and strength. We decided to open the show with a strong red outfit that would eventually transform during the performance. Since she was going to be dancing in the opening outfit, I made sure it would transition easily as the show progresses to the more slow, melodic numbers. There was a moment in the show which showcased her playing the piano. For that, I had this vision of her in a deconstructed ball gown. The bow details and drapes are very romantic, but we added lacing, leather, and corsetry details to bring a little edge to the whole look.
For her second look, I wanted it to be the complete opposite of her opening look. This part of the show is where she sung more romantic ballads, so I really wanted her to wear a dramatic, yet unconventional gown. We wrapped Jayda in multiple layers of tulles and feathers, creating a visual feast of textures and techniques. While reminiscent of a princess gown, it is definitely far from it.
For the last look, it was a challenge for me to transition from a more rock segment to a love song and to the closing look. So we did a 3-in-1 outfit that required a robe to reveal the corset and pants underneath. She eventually changed into a different jacket for the final number. I love how the shades of fuchsia, pink, and magenta translated on the screen. Even with very feminine colors, we made it look more like a rockstar by adding studs, spikes, mirrors and other metal hardware details. We were especially excited about the vandal graffiti detail on Jayda's jacket with the song lyrics for "M.U. (Malabong Usapan)".
2. What were Jayda's inputs for the styling? How hands-on was she in terms of the visual aspect of her concert?
Jayda is very collaborative. We really discussed her outfits and she gave lots of inputs. At the same time, she truly respected and believed in what I envisioned for her. I loved our process because we designed and based her looks on how the show is going to be. We did a session of just listening to each of the songs she would be doing on the concert so it was also easier for me to imagine the most ideal looks to wear. I know she's very artistic and poetic, so I put extra details that I know she'd appreciate. Like, for example, the colors behind her outfits, even if we don't explain it outright, we know they have deeper meanings attached to them.
3. Who are the designers you collaborated with for her outfits?
I had the most amazing collaborations with the three designers we tapped to be part of the project. The red opening look was by Erika Dela Cruz. This look was the most crucial for me because it would set the tone of the whole show. Erika did a beautiful job and she really brought to life what I envisioned.
The second look with the lavender feathers was made by Carl Arcusa. I was quite nervous with this outfit because I understand it's hard to make a very soft gown look edgy, but Carl was able to pull it off and go beyond my expectations.
The last magenta look was made by famous costume designer Dennis Celestial. I knew that I needed someone like Dennis to collaborate with me for Jayda's first solo major concert, because he knows what works best on TV and on the stage. He really did translate our direction into something even more fabulous than I imagined.
4. How long have you been styling Jayda, and what is it like working with her in general?
I only started working with Jayda at the beginning of 2021, but I think we've already made some memorable fashion moments together. I love working with Jayda because she's very appreciative and collaborative. She knows what she wants, but she's also very open and listens to what I have to share. I think that's a stylist's dream, to have a muse who is very aware of herself and how she'd like to look, but at the same time, has enough room to allow me to play around and even elevate what's already natural to her.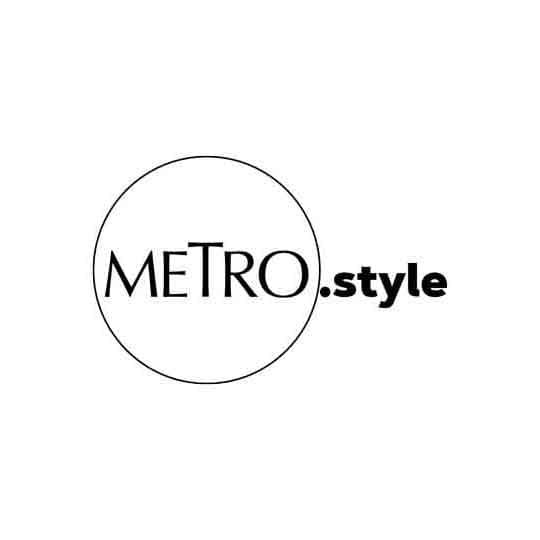 Jayda's Dennis Celestial edgy ensemble was topped off with a jacket that was personalized with lyrics from her song "M.U. (Malabong Usapan)"
See more photos from "Jayda in Concert" in the gallery below: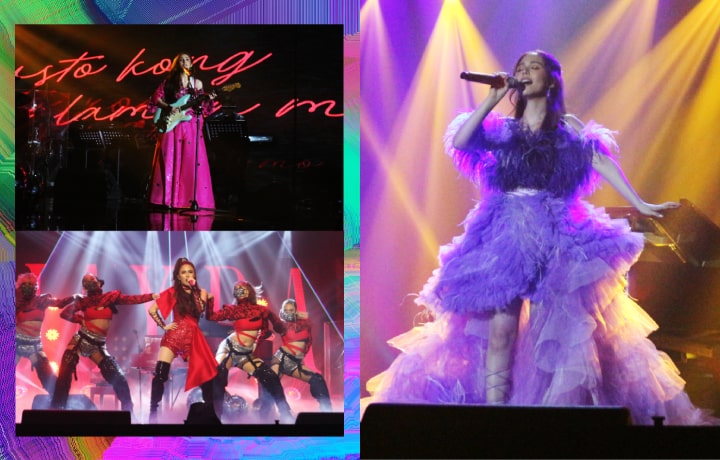 "Jayda in Concert"
"Jayda in Concert"
Photos courtesy of Star Events / Star Magic