Meet Rising Star Jayda And See All Of Her Best Performance Looks So Far!
Jayda is already making a name for herself in the local music and fashion industry! Here's how she does it.
Brace yourselves for a bright Jayda Avanzado moment because this 18-year-old singer-songwriter is only getting started. With the vigor of her OPM pop and love-heavy sound, Jayda is capturing our hearts with her genuine soul and sense of style. It's no surprise that a rising star like Jayda would inherit the talent and likeness of her parents and also artists Jessa Zaragoza and Dingdong Avanzado. At 18, Jayda already knows how to set down the truth, her inspirations, and her own story through her songwriting. No one could better explain the complexity behind no-label relationships than her, Jayda's newest single titled M.U is a hard proof of this claim.
Apart from her songs, we can't help but also put our focus on her impressive on-stage looks for Sunday Noontime Live and Himig. From ruched mini dresses, high-shine ensembles, to trendy corsets, Jayda knows how to put on a show with pieces that are young and fashion-forward. Indeed when it comes to performances, you can make an even bigger impact with what you're wearing. As you can tell, we're already obsessed with what she has already worn, what more in the future when she's set to perform for a larger crowd?
While we wait to see what's next in store for our rising star, we give you her best and most recent performance looks in the gallery down below. Take cues from Jayda because you're looking at the music industry's biggest next-gen singer.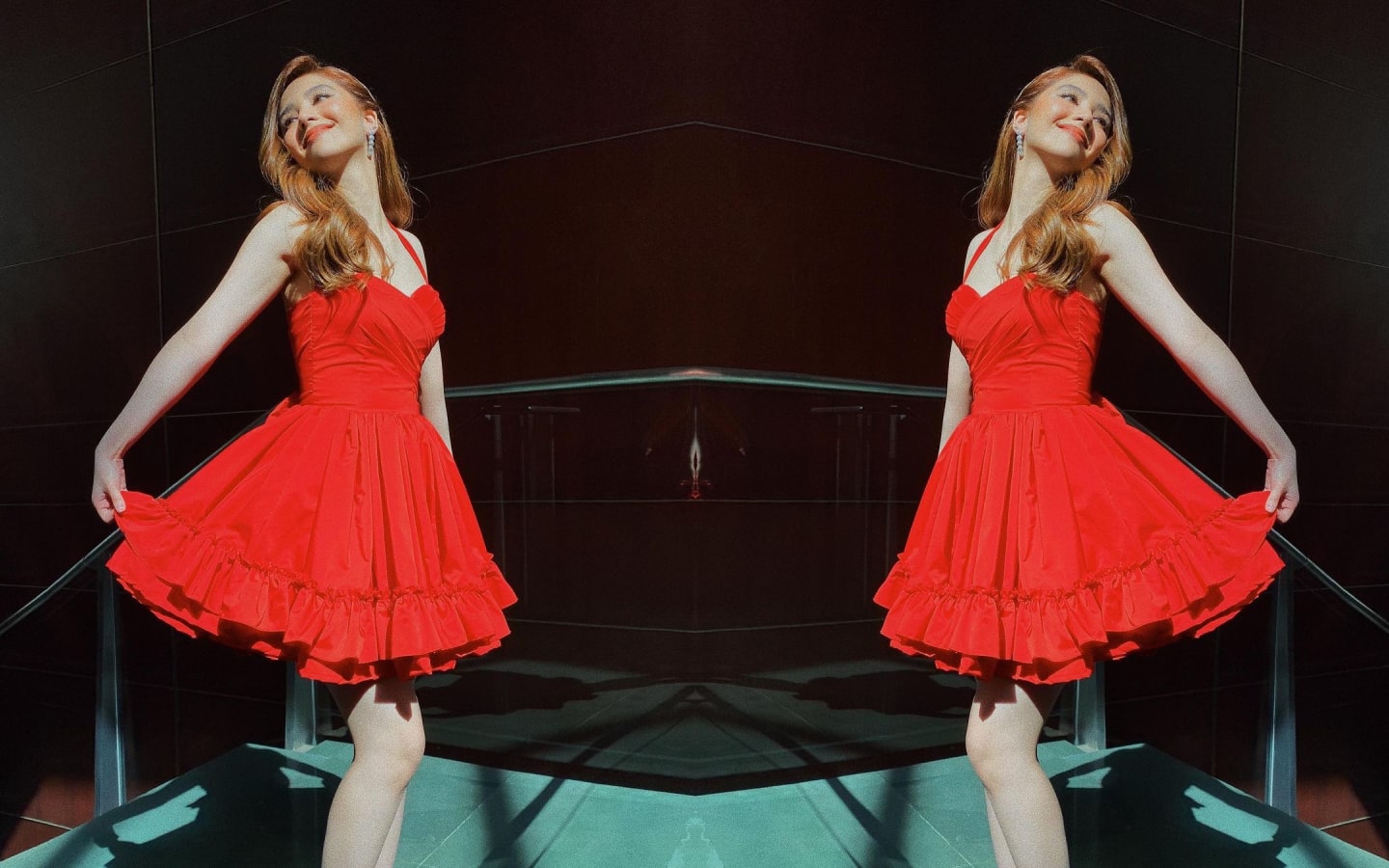 Jayda Avanzado
SWIPE LEFT OR RIGHT
TO NAVIGATE BETWEEN PAGES