Look At All The Pretty Pink Details At Luis And Jessy's Dreamy Garden Wedding!
The newly-minted couple made a swoon-worthy fashion statement on their wedding day!
Just like you, we were instantly smitten by Luis "Lucky" Manzano and Jessy Mendiola's wedding photos the moment they were released to the public. The newly-minted husband and wife did not fall short of looks that were filled with love and style. For their wedding day, Lucky and Jessy made a swoon-worthy fashion statement that came in the most sublime shade of pink. First and foremost, we were greeted by Lucky in a pink three-piece suit by his good friend and designer Paulo Lazaro. The look was polished by a beige tie and pocket square to complement the soft to touch Gucci silk that was used in his suit. To tie up the whole look, stylist Rex Atienza chose a pair of burgundy dress shoes by Paul Smith.
Now off to some real tearjerker, Jessy's bridal fantasy came to life with the help of her closest friends in the fashion industry. The pleated A-line wedding dress was made by designer Patricia Santos Yao of PS Officiel, who also made her blush pink engagement dress. Jessy easily looked like the epitome of bridal sophistication in a dress that looks so fitting to the mood and venue. Paired by a custom pair of white slingback heels by Jefferson Si, the bride took it to her Instagram to thank Jefferson himself for the most comfortable and sentimental pair of shoes she ever wore.
Next breathtaking detail was the custom wedding rings made by Manila Diamond Studio. While Lucky chose to sport a simple yet classic gold wedding ring, Jessy has a version that is also made out of gold but adorned with luscious pink diamonds. The jewelers made sure that the pink diamond touch will complement Jessy's engagement ring. Only one could dream of having such a stunning pair of jewels to wear and treasure for the rest of your life!
To see more of this fairytale-like occasion, check out the gallery down below and see the fashion highlights of Lucky and Jessy's wedding.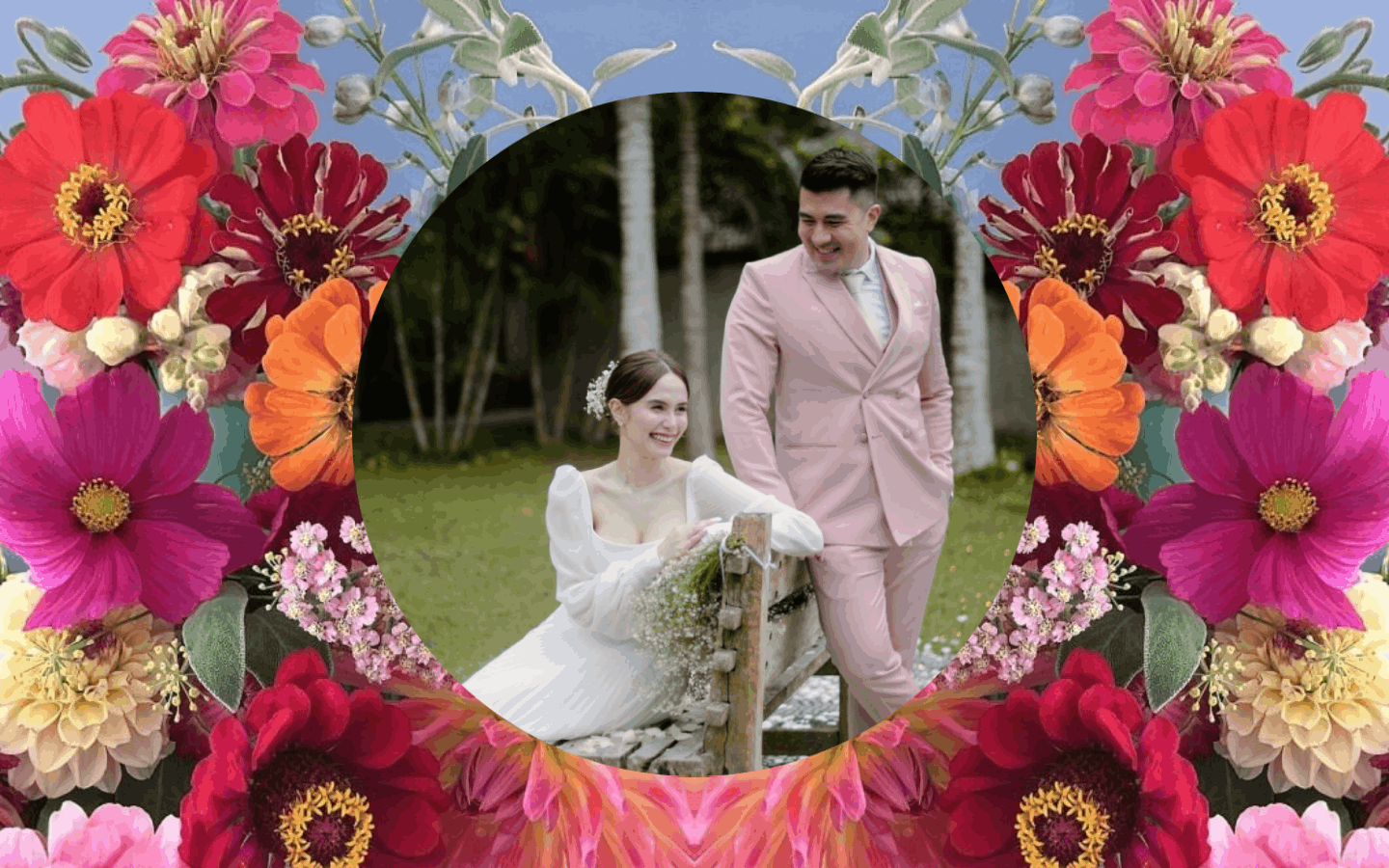 #JessGotLucky
#JessGotLucky
Photos by Pat Dy and Caliber King