Here Are New U.S. President-Elect Joe Biden's Top 10 Fashion Moments
This man now wears the most powerful suit on earth.
Though good governance isn't determined by good style, it helps to be great at both! Newly proclaimed U.S. President Joe Biden isn't a stranger to dapper suits and sleek looks. Although seen mostly in a suit and tie, the Pennsylvania-born politician doesn't shy away from a good fit and respectable colors.
He is a politician through and through. At age 30, he became the sixth youngest senator in US history in 1972. He had two presidential bids in 1987 and 2007 but both fell short. It was in 2008 when former U.S. President Barrack Obama selected him as his Vice Presidential runningmate for the Democratic Party.
It was in his third bid for Presidency in 2019 that the stars aligned for Joe Biden. Choosing Californian Senator and former prosecutor Kamala Harris as her runnignmate, the first woman U.S. Vice President of Black and South Asian descent, the two were a new force.
Though Biden's tenure in politics is a series of ups and down, his fashion remained sharp and fitting for his role. While we do not diminish one's politics to their style, we definitely celebrate a well-dressed President. See our favorite fashion moments of newly elected U.S. President Joe Biden.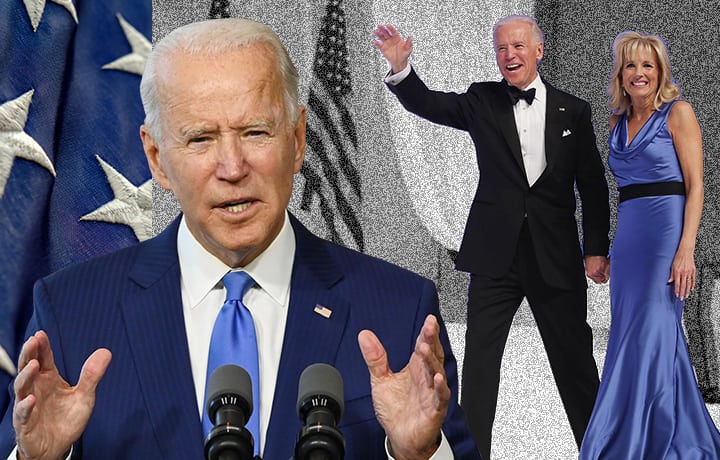 Joe Biden's Top Fashion Moments
Joe Biden's Top Fashion Moments