Jung Hae-In And Jisoo Could Be The Most Stylish Tandem Yet, Here's Why!
We've read between the lines, Hae-in and Jisoo is a match made in fashion heaven.
Jung Hae-in and Kim Ji-soo's undeniable chemistry on-screen has completely led us to believe that they could be a fashionable couple in real life. Ever since they started sharing film photographs of each other on Instagram, we can't help but notice the bond they have formed while filming Snowdrop. If ever they decide to officially link up in the future, we can totally see them rock designer looks side by side. When you combine both of their influence with the biggest luxury brands in the world, we might just have the most powerful celebrity tandem today!
Just to give you a grasp of how influential they are as individuals, Jisoo has been a Dior girl ever since 2019 and has worked with brands like Adidas together with the other members of BLACKPINK. Hae-in, on the other hand, is currently the brand ambassador of Burberry and Boucheron. In the past he has also partnered with Dior and Bvlgari. To witness their relationship come into fruition in real life could be every Snowdrop fan's dream!
In the gallery down below, we rounded up each of their best fashion moments to further back up our prediction.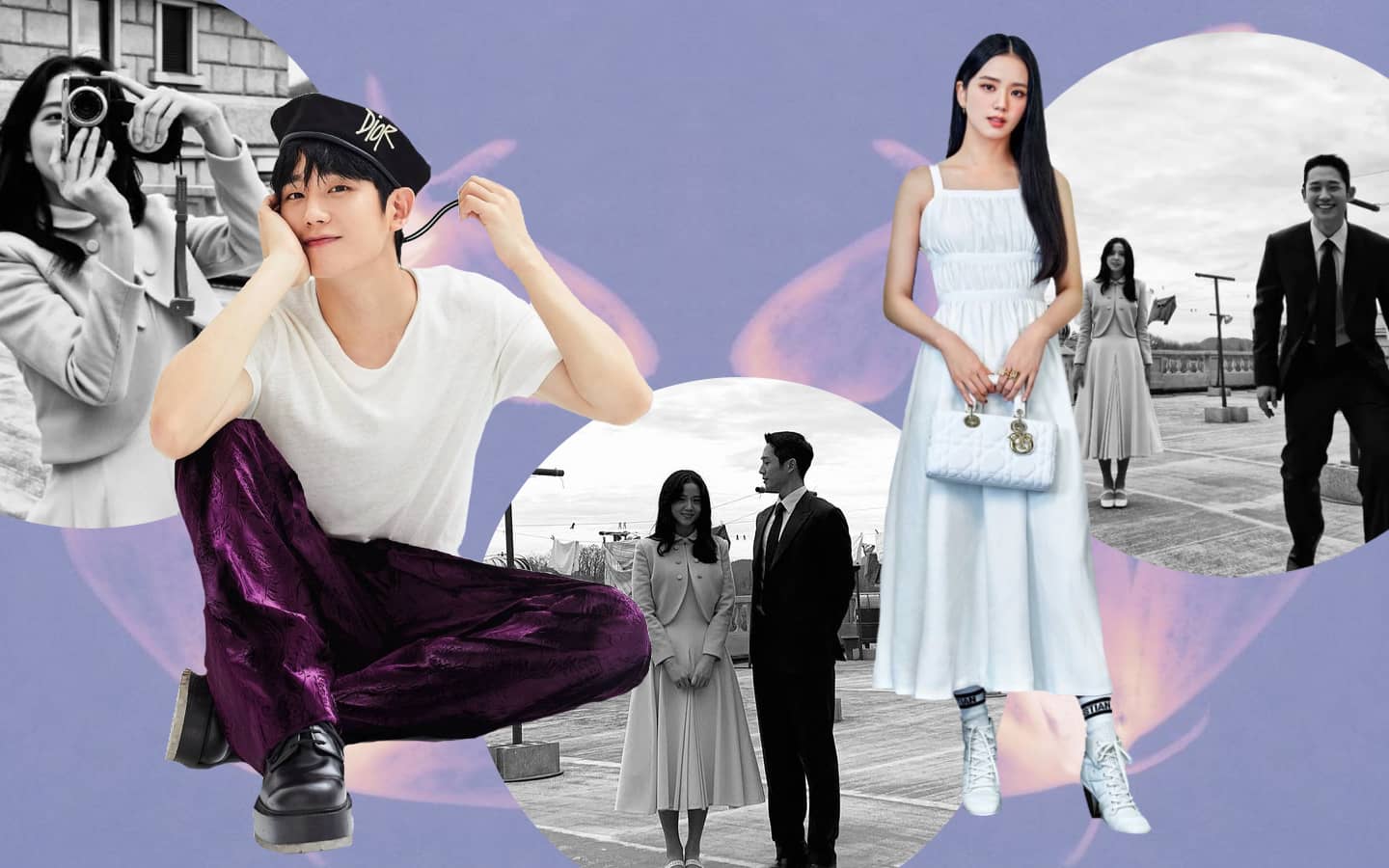 Photo Gallery
SWIPE LEFT OR RIGHT
TO NAVIGATE BETWEEN PAGES
Photo Credit: Photo from @holyhaein
Photo Credit: Photo from @holyhaein
Photo Credit: Photo from @holyhaein
Photo Credit: Photo from Elle Korea
Photo Credit: Photo from @holyhaein
Photo Credit: Photo from @holyhaein
Photo Credit: Photo from @holyhaein
Photo Credit: Photo from @holyhaein
Photo Credit: Photo from @holyhaein
Photo Credit: Photo from @holyhaein
Photo Credit: Photo from @holyhaein
Photo Credit: Photo from @holyhaein
Photo Credit: Photo from GQ Korea
Photo Credit: Photo from @holyhaein
Photo Credit: Photo from W Korea
Photo Credit: Photo from @sooyaaa__
Photo Credit: Photo from @sooyaaa__
Photo Credit: Photo from @sooyaaa__
Photo Credit: Photo from @sooyaaa__
Photo Credit: Photo from @sooyaaa__
Photo Credit: Photo from @sooyaaa__
Photo Credit: Photo from @sooyaaa__
Photo Credit: Photo from Dior
Photo Credit: Photo from @sooyaaa__
Photo Credit: Photo from Elle Korea
Photo Credit: Photo from @sooyaaa__
Photo Credit: Photo from @sooyaaa__
Photo Credit: Photo from @sooyaaa__
Photo Credit: Photo from @sooyaaa__
Photo Credit: Photo from Dazed Korea