Here's Why Jung Ho-Yeon Of 'Squid Game' Is Korea's Brightest Fashion Obession Right Now
From model to actor to global fashion sensation real quick!
We'd risk it all for Jung Ho-yeon. She's a model, a newly-minted actress, and she's one of Jennie Kim's closest friends. Right after watching the hit TV series Squid Game, there was no turning back from our budding fashion obsession of her. It wasn't hard to see why she's been making headlines and going viral in all forms of social media. The 27-year-old model-turned-actress took us by surprise with her TV debut. Who would've thought that a drama newbie like her would get this much praise from people all over the world without even having prior experience in acting. Yes, you read that right, Ho-yeon did not start out as an actress! In fact, she began her career in modelling way before she ventured into acting.
Fresh-faced Ho-yeon debuted and became the talk of town in Seoul Fashion Week. After appearing on Korea's Next Top Model, she internationally debuted as a Louis Vuitton exclusive in 2016. Fast forward to this year, she was just named as the brand's global brand ambassador. What a full circle moment for Ho-yeon! Apart from her major stint with LV, we think its only fitting to discuss the fact that she has walked for the biggest luxury brands in New York, London, Milan, and Paris Fashion Week. From Marc Jacobs, Moschino, Burberry, Bottega Veneta, Blumarine, Jacquemus, Schiaparelli, Miu Miu, to Chanel, and more, it's insane to think that a runway star as big as her has been cruising off the radar for awhile now! Did we mention that she has been at the covers of Vogue and WKorea multiple times? It wasn't until the release of Squid Game when people actually looked into her and her heavy-hitting modeling portfolio.
In the gallery down below, we rounded up her best fashion moments whether it be on the pages of the magazine, on the runway, on the streets of the four fashion capitals, or even during her downtime. You're bound to be in the midst of a major Ho-yeon frenzy!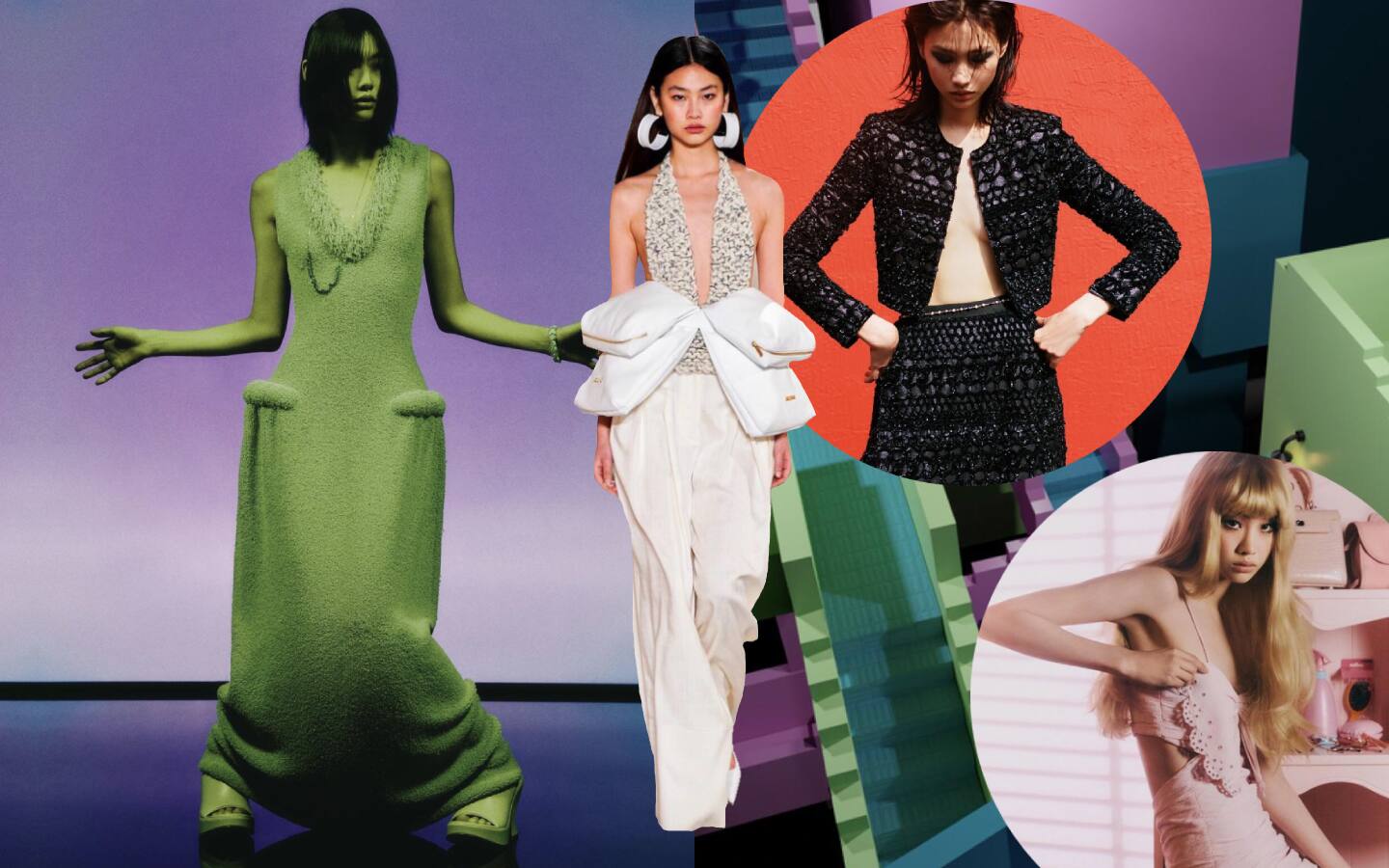 Jung Ho-yeon
SWIPE LEFT OR RIGHT
TO NAVIGATE BETWEEN PAGES
Photo Credit: Photo from Adidas Korea
Photo Credit: Photo from Adidas Korea
Photo Credit: Photo from @hoooooyeony
Photo Credit: Photo from W Korea
Photo Credit: Photo from Marie Claire Korea
Photo Credit: Photo from Blumarine
Photo Credit: Photo from @hoooooyeony
Photo Credit: Photo from Marie Claire Korea
Photo Credit: Photo from Marie Claire Korea
Photo Credit: Photo from @hoooooyeony
Photo Credit: Photo from @hoooooyeony
Photo Credit: Photo from @hoooooyeony
Photo Credit: Photo from @hoooooyeony
Photo Credit: Photo from @hoooooyeony
Photo Credit: Photo from Vogue
Photo Credit: Photo from Louis Vuitton
Photo Credit: Photo from Louis Vuitton
Photo Credit: Photo from @hoooooyeony
Photo Credit: Photo from @hoooooyeony
Photo Credit: Photo from Vogue Runway
Photo Credit: Photo from FMD
Photo Credit: Photo from Vogue Runway
Photo Credit: Photo from Vogue Runway
Photo Credit: Photo from FMD
Photo Credit: Photo from @hoooooyeony
Photo Credit: Photo from Vogue Korea
Photo Credit: Photo from W Korea
Photo Credit: Photo from @hoooooyeony
Photo Credit: Photo from YSL
Photo Credit: Photo from YSL