11 Hot Korean Actors In Just Their Swimwear—Wow!
Brace yourselves for an extra hot summer.
The sun is still shining right outside so we are officially starting summer here on Metro.Style. We're diving head first to today's hot topic: South Korean actors in swimwear. This summer, expect the ocean, the sand, and these overly toned bodies to flood your feeds! From Lee Min-ho's post-surf shower time, Nam Joo-hyuk's iconic stint in Weightlifting Fairy Kim Bok-joo, to Olympian-turned-actor Sung Hoon and his swimwear campaign with TMAK Korea, and more, keep your eyes peeled for the hottest swimwear moments we have for you in the gallery down below.
See how 11 K-drama actors (barely) dress up for the pool or the beach. We're talking about surfing wetsuits, rash guards, swim jammers, trunks, and board shorts that are all confidently worn by our oppas. We certainly cannot promise ourselves a five-day vacation to Siargao at the moment but we can at least feel the summer vibe right here! Stay hydrated and keep your hearts still, we are not kidding about how piping hot this gallery is.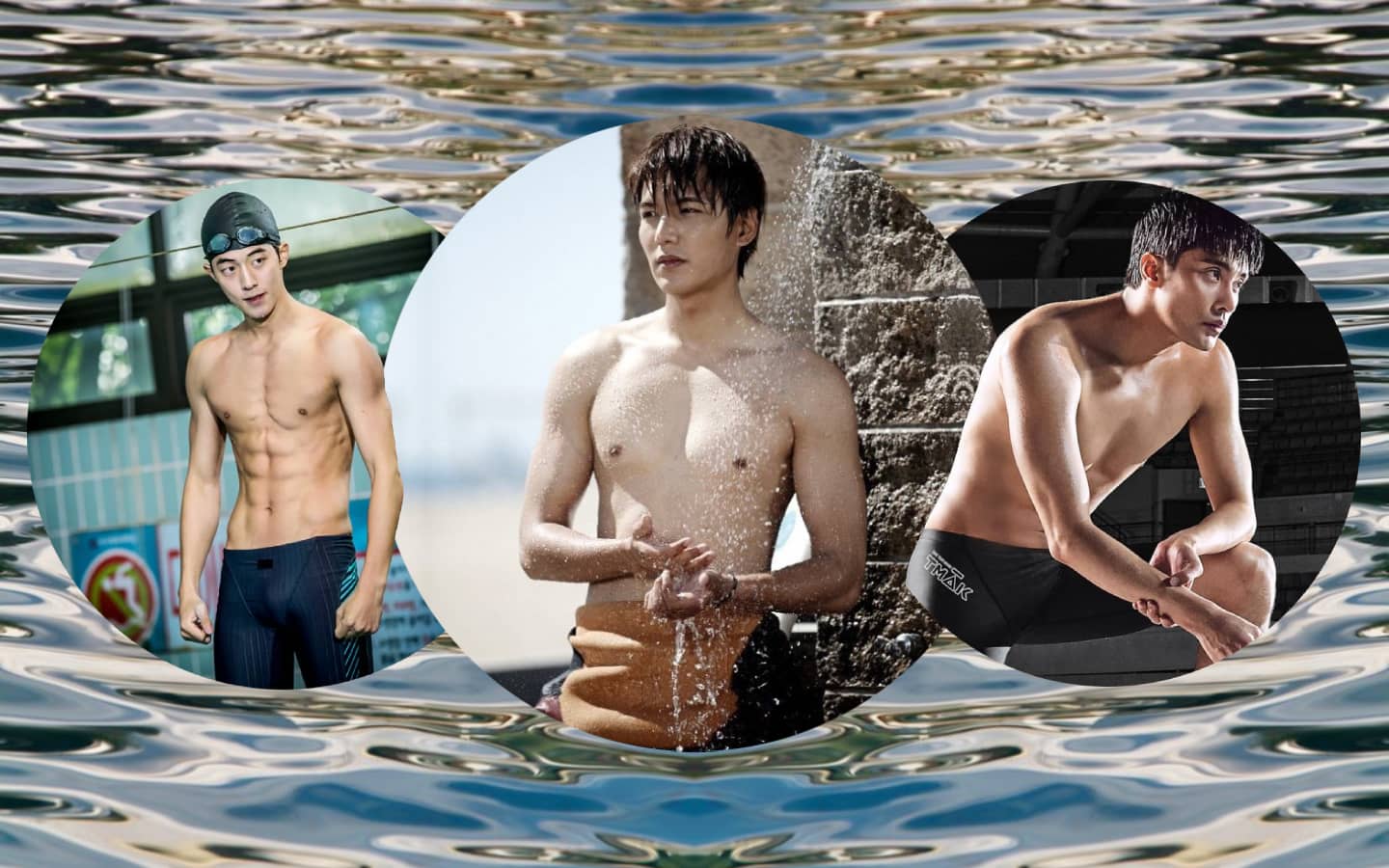 K-Actors in Swimsuits
SWIPE LEFT OR RIGHT
TO NAVIGATE BETWEEN PAGES
Kim Woo-bin
Photo Credit: Photo from Merrell Korea
Kim Woo-bin
Photo Credit: Photo from Merrell Korea
Kim Woo-bin
Photo Credit: Photo from Merrell Korea
Lee Dong-wook
Photo Credit: Photo from Soompi
Lee Dong-wook
Photo Credit: Photo from Soompi
Lee Dong-wook
Photo Credit: Photo from Soompi
Lee Jong-suk
Photo Credit: Photo from Soompi
Lee Jong-suk
Photo Credit: Photo from Soompi
Lee Jong-suk
Photo Credit: Photo from Soompi
Ji Chang-wook
Photo Credit: Photo from Hancinema
Ji Chang-wook
Photo Credit: Photo from Hancinema
Ji Chang-wook
Photo Credit: Photo from Hancinema
Ha Seok-jin
Photo Credit: Photo from Vogue Girl
Ha Seok-jin
Photo Credit: Photo from Vogue Girl
Ha Seok-jin
Photo Credit: Photo from Vogue Girl
Kim Rae-won
Photo Credit: Photo from Kpop Herald
Kim Rae-won
Photo Credit: Photo from Kpop Herald
Park Hyung-sik
Photo Credit: Photo from BNT International
Park Hyung-sik
Photo Credit: Photo from BNT International
Park Hyung-sik
Photo Credit: Photo from BNT International
Park Seo-joon
Photo Credit: Photo from tvN
Park Seo-joon
Photo Credit: Photo from tvN
Park Seo-joon
Photo Credit: Photo from tvN
Nam Joo-hyuk
Photo Credit: Photo from Hancinema
Nam Joo-hyuk
Photo Credit: Photo from Hancinema
Nam Joo-hyuk
Photo Credit: Photo from Hancinema
Sung Hoon
Photo Credit: Photo from TMAK Korea
Sung Hoon
Photo Credit: Photo from TMAK Korea
Sung Hoon
Photo Credit: Photo from TMAK Korea
Lee Min-ho
Photo Credit: Photo from Hancinema
Lee Min-ho
Photo Credit: Photo from Soompi
Lee Min-ho
Photo Credit: Photo from Soompi