Here Are All The Luxury Endorsements Of Your Favorite K-Actors
As if it's still not enough that we've seen them stylish onscreen, here's how they takeover the fashion industry in real life!
The K-drama industry has been causing quite a stir around the globe since each hit-making series has its own irresistible cliffhangers, swoon-worthy leads, and impeccable wardrobe styling. It wouldn't be a surprise if the heartthrobs we see on our screens would also have front row seats in Fashion Week and exclusive invites to the most exclusive launch parties hosted by luxury brands. Since entertainment and fashion always go hand-in-hand, it's only fitting for us K-drama fans and fashion enthusiasts to see both worlds collide in real life! Just so we can keep each other updated, we give you all the luxury brands our current favorite Korean drama actors are endorsing.
In case you don't know it yet, most of these ambassadorships are considered a first for these influential Western brands. On 2018, Park Seo-joon of 'Hwarang' and 'Fight For My Way' was greeted by a surprise partnership with Montblanc, a German luxury goods company famous for their wide range of leather goods, writing instruments, timepieces, and jewelry. During his most recent lead role in 'Itaewon Class', Seo-joon donned a number of Montblanc pieces including the brand's signature timepieces and the sartorial leather backpacks. Did we mentioned that he's also been flooding his Instagram with hype-worthy outfits from Montblanc?
Ever wonder what Parisian and Korean fashion influences look like when combined? Take a look at the legendary Gong Ji-cheol or better known as Gong Yoo and his long-time partnership with French fashion house Louis Vuitton. The hit-making South Korean actor caught Louis Vuitton's eye during his incredible performance in 'Train To Busan' and 'Guardian: The Lonely Great God' or 'Goblin'. Since 2017, he has been gracing runway shows and launch parties around the globe. Remember when Anne Curtis and Gong Yoo met at one of the LV launch parties in Seoul? Well, you can say that LV acted as the cupid in that fairytale moment!
On top of that budding Parisian and Korean style merging, Lee Min-ho of 'The King: Eternal Monarch' also bagged a recent ambassadorship under LVMH's subsidiary brand Berluti while Nam Joo-hyuk of 'Weightlifting Fairy Kim Bok-joo' has been making headlines sporting the latest Air Dior or stealing the spotlight at Dior's runway shows.
Since we're talking about worldwide fashion domination, we might as well acknowledge the multi-talented Yoo Ah-in and his partnerships with French luxury jewelry brand Cartier and British fashion house Burberry. Hitting two birds with one stone, we are not surprised how much influential Ah-in is after his astounding performances in 'Secret Affair', 'Chicago Typewriter', and '#Alive'.
And last but definitely not the least, we're all eyes on Ji Chang-wook of 'Suspicious Partner' and 'Backstreet Rookie' especially after his recent collaboration and blooming ambassadorship with Calvin Klein, the American fashion house famous for its staggering influence on pop culture and era-defining fashion campaigns.
See each K-actor and their most fashionable moments with their respective luxury brands in the gallery down below. Do proceed with caution because this collection of photos are not for the faint of heart!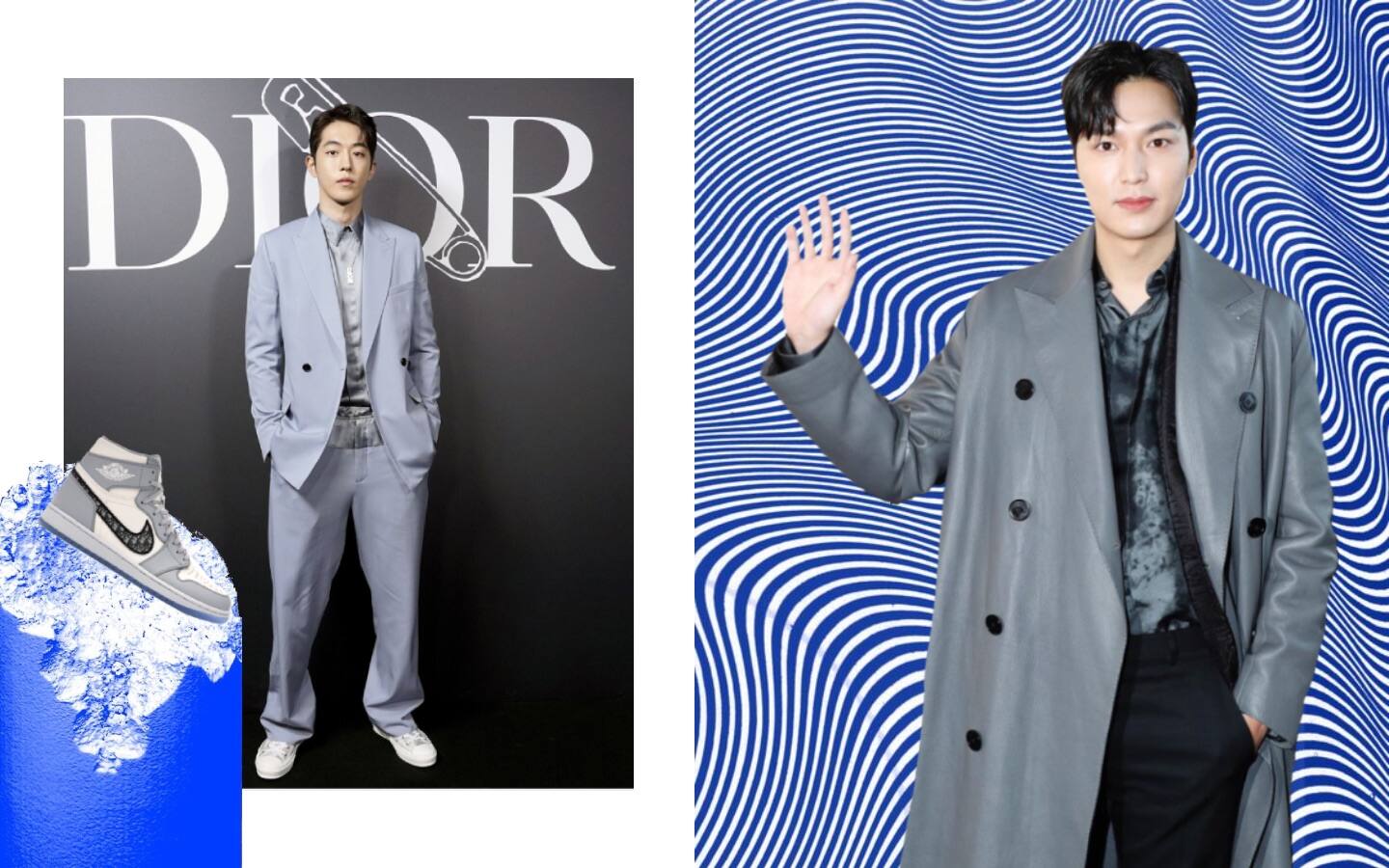 K-Actors As Designer Brand Ambassadors
K-Actors As Designer Brand Ambassadors