All The Luxury Brands Your Favorite K-Actresses Are Endorsing Right Now!
Is there anything these actresses can't do?
If you find our most recent story about South Korean actors and their respective designer and brand ambassadorships astounding, wait until you check out this gallery! This time around, we celebrate the most stylish and influential Korean leading ladies and their brand partnerships with the fashion industry's luxury giants. We're talking about exclusive atelier visits, front row seats in Fashion Week, and gifts from luxury brands such as Chanel, Gucci, Louis Vuitton, Valentino, and more. We're seriously getting fashion overdoze by just thinking about how lucky these K-actresses are!
We're starting off with Song Hye-kyo of Descendants Of The Sun and her partnership with Italian luxury fashion house Bottega Veneta and French jewelry brand Chaumet. The hallyu queen was first tapped by Bottega Veneta to star in the brand's short fashion film entitled La Donna Che Amiamo which directly translates to The Woman We Love. From the title of the fashion film itself, we knew that Hye-kyo was the perfect fit for the brand. On top of that, Hye-kyo was also recently busy with her exclusive campaign with Chaumet. As the Asia-Pacific ambassador for the French jeweler, Hye-kyo starred in the Bee My Love campaign featuring the brand's buzzing gold and white gold rings, earrings, bracelets, and necklaces. For real, is there anything Hye-kyo can't do?
Speaking of hallyu queens and their blazing success in the fashion industry, all eyes are also on Jun Ji-hyun of Legend Of The Blue Sea and Kingdom for Alexander McQueen. Dressed in the signature McQueen silhouette, Ji-hyun looked phenomenal in each look! If you're looking for something as rebellious as Ji-hyun's red pout and towering black ensembles, make sure to also check out Bae Doona of Sens8 and Kingdom as she sports a series of Louis Vuitton looks in her Fashion Week moments with the brand. Marking her four-year partnership with the French fashion house, Bae Doona never once failed to post her latest head-to-toe LV looks on her Instagram. It's as if Doona and Nicolas Ghesquière are tied to the hip, wherever Doona goes it's where you'll find the biggest LV looks.
Since we're already at it with French and Korean fashion influences, we might as well mention Kim Go-eun's iconic appearance in Chanel's J12 campaign marking her official muse status with the French luxury brand. The star of Guardian: The Lonely And Great God and The King: Eternal Monarch effortlessly donned the prestigious Chanel J12 watch along with the brand's signature tweed set. Apart from that, Go-eun has been attending Chanel runway shows since last year. During the same time frame, Bae Suzy of the current hit-making series Start-Up caused quite a stir during her presence at the Dior Spring 2020 RTW collection launch in Paris Fashion Week on September 2019. Her blooming partnership with Dior was also an opportunity to rub shoulders with the brand's esteemed ambassadors Karlie Kloss and Jennifer Lawrence.
We're also finding strong partnerships between Italy's finest luxury brands and Korea's thriving leading women. First to conquer the Bel Paese was Park Shin-hye of Memories Of The Alhambra and #Alive. Shin-hye marked her ambassadorship with Valentino by gracing the F/W 19-20 runway show with a stunning earth-toned look from the brand's S/S 2019 collection. Most recently, she was seen in a black monochromatic look for an exclusive Valentino event in Seoul last month. 2020 also brought good things to Park Min-young as her partnership with Tod's came into fruition when she attended the brand's F/W 2020 collection in Milan Fashion Week earlier this year. As a newly-minted Youtuber, Min-young of What's Wrong With Secretary Kim is keen to mention her favorite Tod's bags and leather goods on camera. If we were placed in her position, we'd pick everything for sure!
Before we dive head first to our gallery, can we all just take a moment and look back at IU's show-stealing appearance in the Gucci F/W 2020 runway show in Milan Fashion Week earlier this year? The singer and actress of the award-winning Hotel Del Luna sported a pink ensemble fresh off the Gucci Hub runway along with a headline-making butterfly choker. After a few months, IU also attended the first ever Gucci-sponsored art exhibit at the Daelim Museum in Seoul with her fellow Gucci global ambassador Kai from EXO.
If you want to see more of IU and the aforementioned hit-making actresses in their killer Fashion Week street style and viral fashion campaigns then best click the gallery down below. No ifs, ands, or buts, just do it!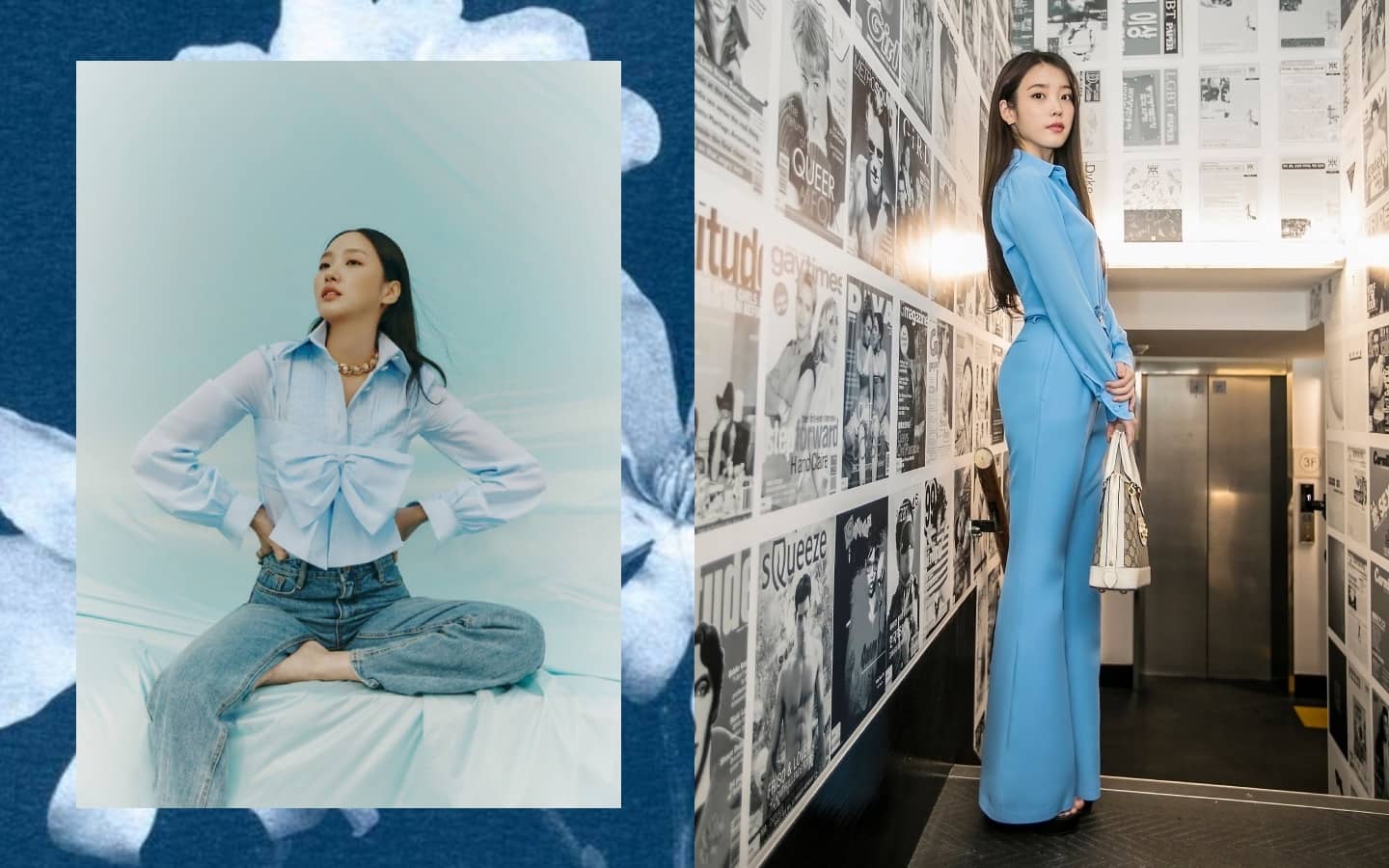 K-Actresses As Designer Brand Ambassadors
K-Actresses As Designer Brand Ambassadors