15 Best Red Carpet Moments By Korean Stars Ever!
We rounded up their best and most recent red carpet looks!
For the longest time, red carpets have been deeply associated with excellence. Whenever we see our fave Korean stars in their best dressed moments on these crimson-colored paths, we always cant help but say, "How do they always look this good?" History has it that one really preps for such an event as red carpets are a symbol of grand moments. The red carpet traces back when it was first mentioned in 458 B.C. when Greek writer Aeschylus published a play entitled 'Agamemnon'. The play lavishly talked about Agamemnon's victorious return from the Trojan War. Upon the mythical king's arrival, his servants positioned a crimson carpet that extends from his chariot to the corners of his estate. Although a modern 21st century man would be honored to be paraded in such a way, Agamemnon was doubtful to do so because the color red was such a divine color in ancient Greece. For a man with such stature, he even thought that it was absurd for a mere mortal to stand on it! A think piece from Time's history and style section briefly discusses this and the red carpet's long history.
Like Aeschylus, we think it's fitting to celebrate men and women particularly the South Korean actors and actresses who have earned their spot in recent red carpet history. Although we are not celebrating something as grand as winning the war, we still find it appropriate to note their award-winning acting range and jaw-dropping red carpet looks ever. From Seo Ye-ji's coquettish Alex Perry gown, Son Ye-jin's a la second skin Ralph Lauren gown, to Park Seo-joon's kingly suit & tie ensemble, and more, we rounded up 15 leading men and women in their best red carpet ensembles. Catch as they steal the show at the 56th Baeksang Arts Awards, 29th Buil Film Awards, and more in the gallery down below.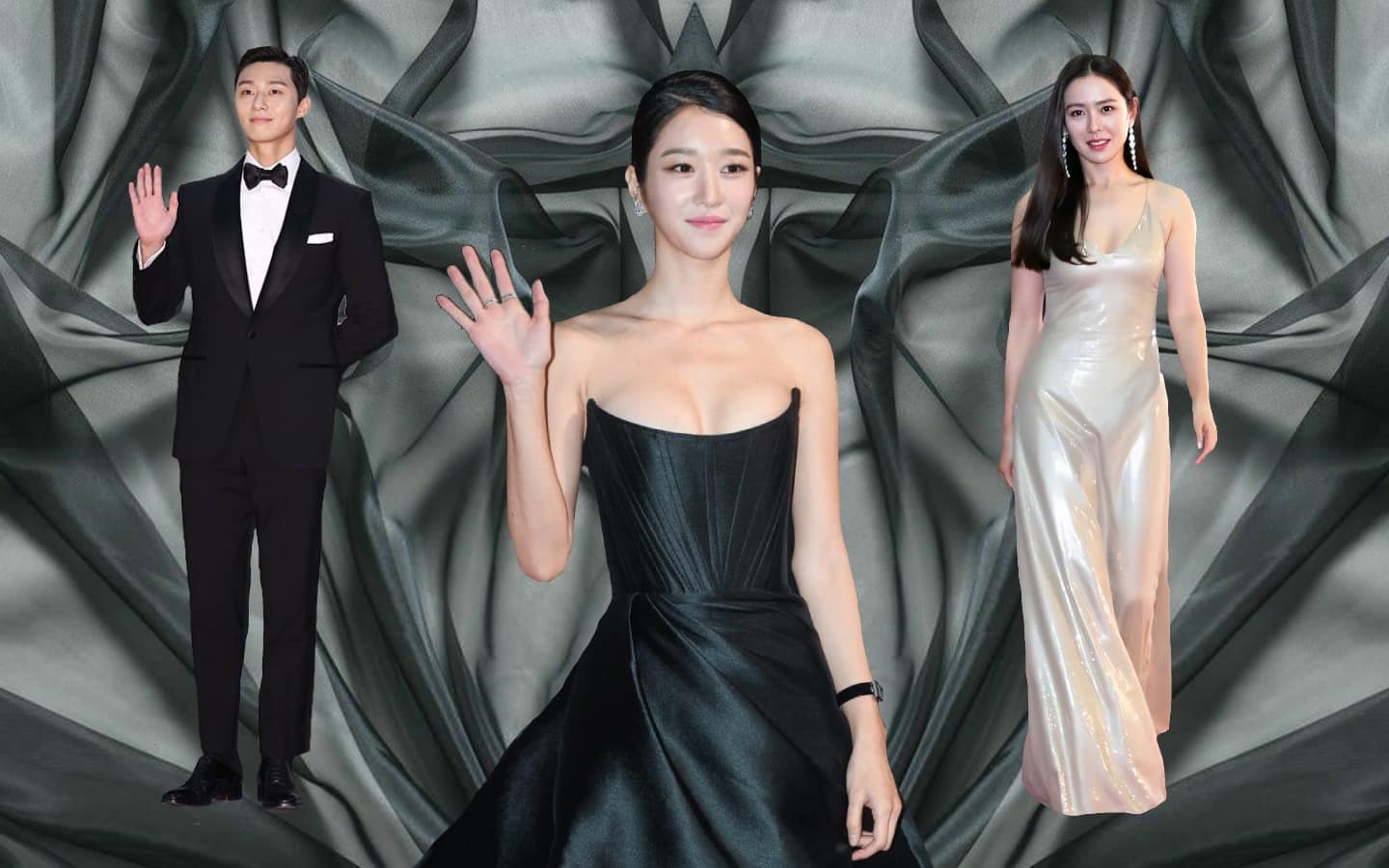 15 Top K-Stars And Their Best Red Carpet Looks
15 Top K-Stars And Their Best Red Carpet Looks