10 Of The Most Handsome K-Drama Actors And Their Hottest Sportswear Looks
Break a sweat for these K-drama hotties!
If you could build a basketball team or a powerful tennis duo, which K-drama actors would you pick to be in your team? The truth is, if we could have an all-star game of everyone in our K-drama style radar, we would have fallen head over heels just to watch them play against or with each other. While you decide who goes against who, take a look at the gallery down below and consider your best bets. From the hunky Hyun Bin and his favorites from Under Armour, Nam Joo-hyuk's skater boy outfits from Columbia, to Park Bo-gum's most recent activewear campaign with Eider Korea, and more, make sure your eyes are peeled for their sportiest looks ever! Expect tons of dry-fit tees, packable windbreakers, hike-ready ensembles, and high compression clothing for intense workouts all worn by our oppas.
If you also want to see them during their downtime with outfits we only in their personal Instagrams, we guarantee you that our best off-duty looks article will satisfy your inner K-drama fan girl.
Enjoy the gallery down below and may this inspire you to start your workout journey now if you haven't already!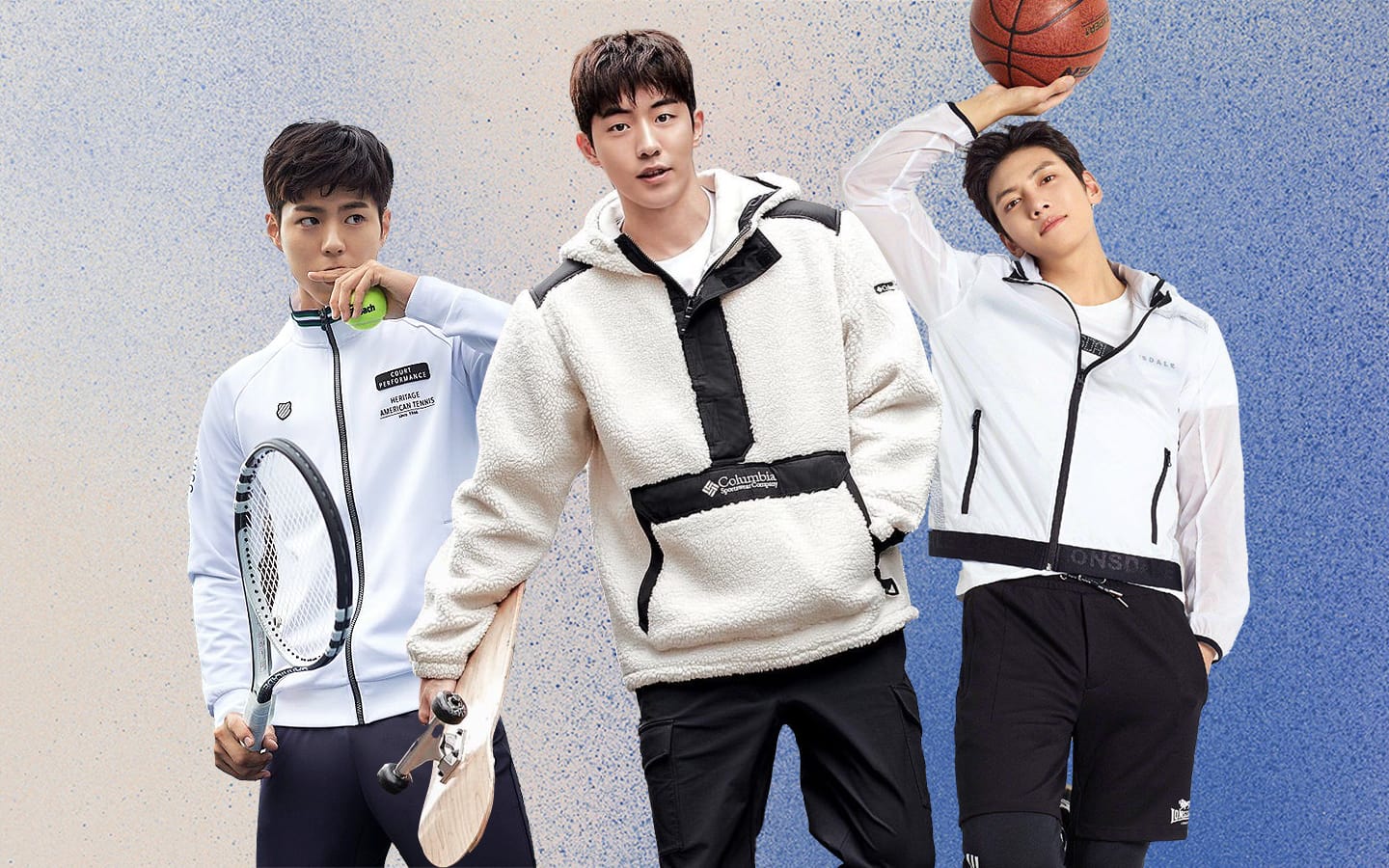 K-Actors in Sportswear
K-Actors in Sportswear