6 Korean Stars And Their Biggest Fashion Collaborations In Recent History!
Take this crash course to find out what your favorite idols have been up to.
K-pop fashion collaborations are limited, coveted, and exclusive—and doesn't happen quite often! Although price points can sometimes vary, exclusive collaborations between an idol and a fashion brand are considered gold in the eyes of a die hard fan. If you're a K-pop fan and a fashion girl as well, you're going to like what we have in store for you in the gallery down below. We're giving you a crash course on your idol's most iconic and most recent fashion collaborations. From Jackson Wang's limited edition Fendi Baguette, Red Velvet's Seulgi and her animated Converse Chuck 70s, BLACKPINK's Jennie and her internet-breaking Gentle Monster campaign, to a number of capsule collections by BTS and more, we made sure to overdo ourselves for this colossal lineup. Keep your eyes peeled and your fingers crossed the entire time because you might want to search if these collaborations are still available online!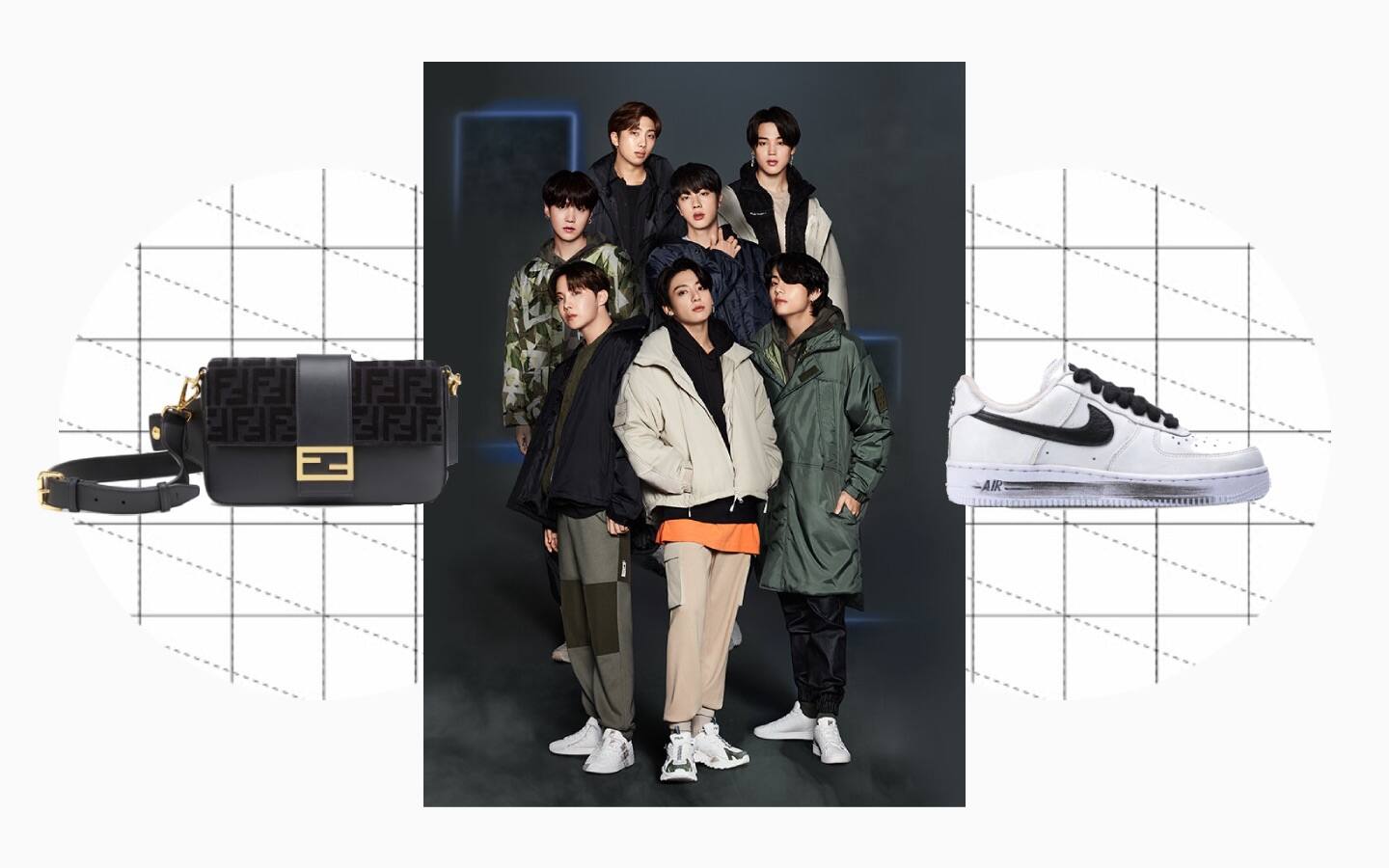 K-Stars And Their Fashion Collaborations
K-Stars And Their Fashion Collaborations