Everything You Need To Know About Kathryn Bernardo's P300,000 Piercing
Get your ears pierced at the same place where she got hers!
TV Princess, Kathryn Bernardo sits pierced and pretty as our style royalty with her new earrings on. An addition to her already chic ear lobes, Kath got her ears pierced at the luxury jewelry store, Maria Tash. The store has a growing following on Instagram and it has branches all over the world. From NYC, London, Dublin, Rome, to Dubai, the only thing standing between you and the curated ears of your dreams is just an appointment. But we cannot promise it will be an easy pierce-and-go. With the likes of Rihanna, Dua Lipa, and Lucy Hale, already rocking their Maria Tash curated ears, the luxury jewelry store has been the talk of town since the red carpet season.
Kath got her lucky pieces curated specifically for her in Maria Tash Dubai. To state the specifics: She got the Diamond handcuff clickers, the Diamond helix clicker, the Plain Star threaded stud, and the Diamond Moon stud. Looking through the Maria Tash price list, the entire bill costs almost P300,000! Although the price tag seems shocking to many, we love a girl who knows how to boss up and invest on statement pieces.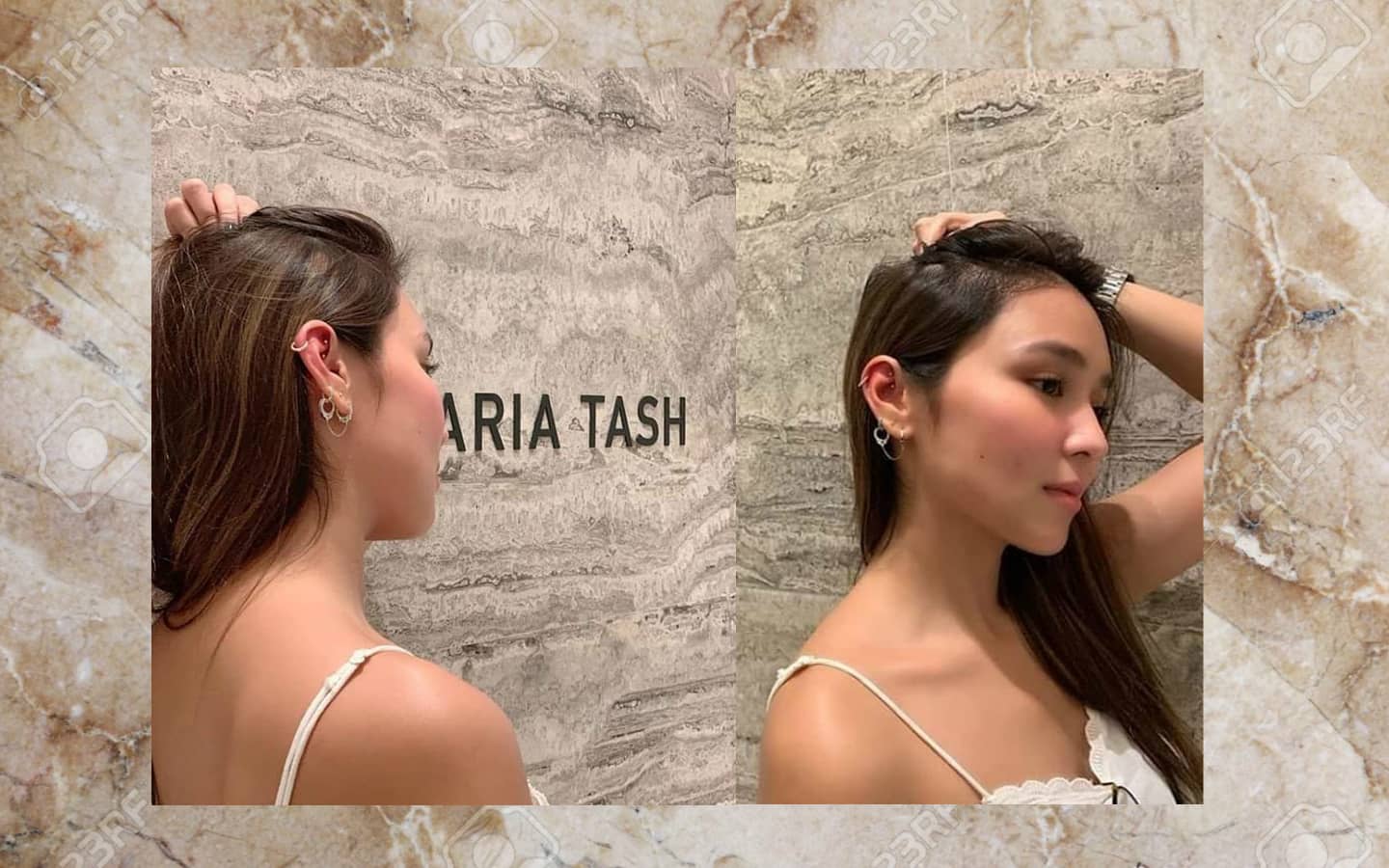 SWIPE LEFT OR RIGHT
TO NAVIGATE BETWEEN PAGES
Photo Credit: @bernardokath
Photo Credit: @bernardokath
Photo Credit: @bernardokath
If you're looking for your next fashion acquisition, this might be it! Book your appointment now.