15 Korean Actors Who Looked Hot In Just A Plain White T-Shirt
Even with just a basic white shirt on, these 'oppas' never fail to make us swoon!
Since we're already used to seeing our favorite Korean actors in designer looks, suit-and-tie ensembles, or even in their hot shirtless moments, it's only fitting to see them in something pared down such as a plain white tee and denim jeans combo. Just like buttondowns, basic white tees have become a style staple in everyone's wardrobe. Whether you're a hit-making actor or not, a basic white shirt is a true must-have. Its versatility gets us all the time that's why we can't blame you if you already have about five different white shirts because we'd understand its importance! And let's admit it, a true test of dapperness is how our favorite oppa rocks a plain white T-shirt. How can a simple piece look so sexy?
With over 15 actors in the gallery down below, we have enough proof that these heartthrobs can pull off and standout even with just this piece on. See for yourself as Park Seo-joon, Rain, and Park Bo-gum impress us with their wholesome looks. Let us know who made you swoon the most!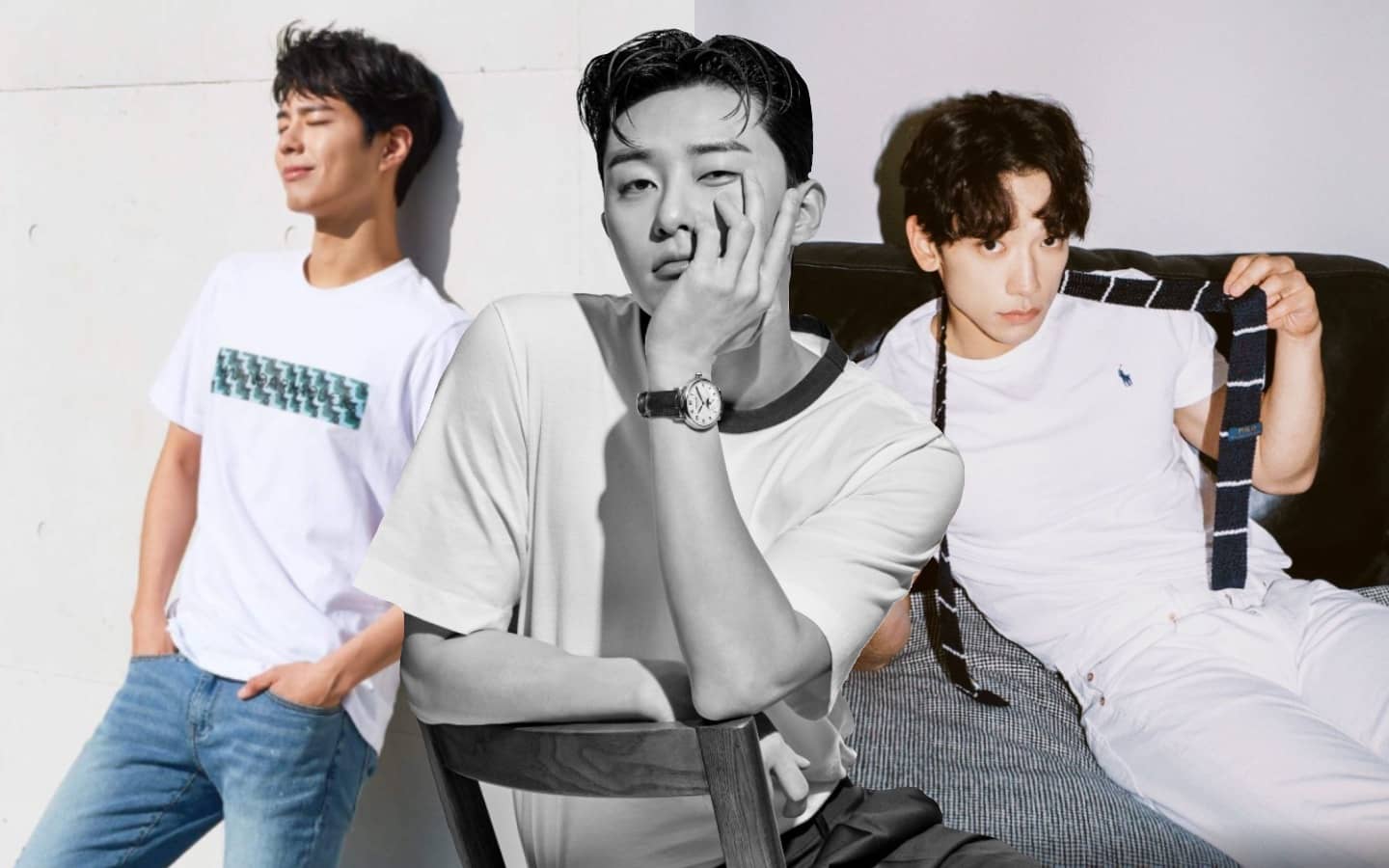 Korean Actors In Basic White Shirts
Korean Actors In Basic White Shirts