10 Korean Actresses And Idols You Didn't Know Had Underwear Photoshoots
Let these ladies show you how to feel confident even with just your underwear on!
No matter what you put on, whether it's the sexiest dress you have or the most empowering suit you own, it's always good to remember that every great outfit begins with a great pair of intimates. While we love the lacy and revealing lingerie for flash and sex appeal, there's always something to be said for the quiet appeal of a staple black pair of undergarments! If you need more convincing, allow us to show you how it's done. Let the hottest South Korean actresses and idols school you on how you can feel your best even in just your undergarments. See the likes of Jennie Kim of BLACKPINK, HyunA, and Choi Soo-young as they pose in their Calvin Kleins or Agent Provocateur underwear for esteemed fashion magazines such as Dazed, Grazia, and Harper's Bazaar.
K-Drama and K-Pop fans would know that these fashion moments are rare! There's no other way to make a sexy K-fashion statement than to take cues from these daring style icons. Go ahead and check out the gallery down below as we take you through a collection of tasteful sexy shoots. If you're game to see MORE, keep your hearts still before you see our dashing South Korean actors and idols battle it out on who has the hardest set of abs in the male counterpart of this article.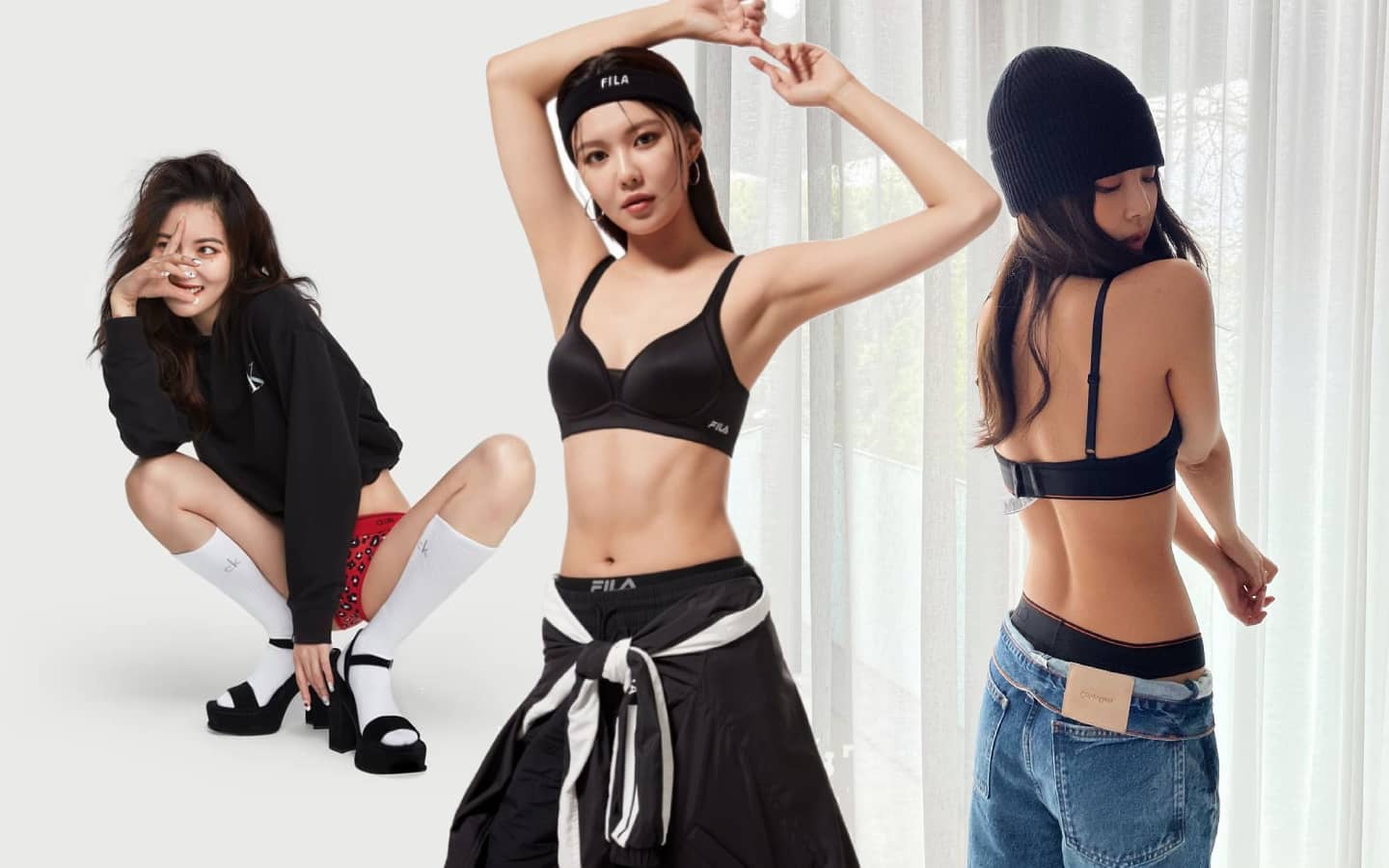 K-Stars In Underwear
SWIPE LEFT OR RIGHT
TO NAVIGATE BETWEEN PAGES
Lee Hyo-ri
Photo Credit: Photo from Marie Claire Korea
Photo Credit: Photo from Marie Claire Korea
Go Joon-hee
Photo Credit: Photo from Grazia Korea
Photo Credit: Photo from Grazia Korea
Kim Hyo-jin
Photo Credit: Photo from Dazed Korea
Photo Credit: Photo from Dazed Korea
Lee Sung-min or Clara Lee
Photo Credit: Photo from Nylon Korea
Photo Credit: Photo from Nylon Korea
Kim Chan-mi
Photo Credit: Photo from Calvin Klein
Photo Credit: Photo from Calvin Klein
Choi Soo-young
Photo Credit: Photo from Fila Korea
Photo Credit: Photo from Fila Korea
Kim Hyo-jung
Photo Credit: Photo from Harper's Bazaar Korea
Photo Credit: Photo from Harper's Bazaar Korea
Kim Hyun-ah or HyunA
Photo Credit: Photo from Calvin Klein
Photo Credit: Photo from Calvin Klein
Bae Doona
Photo Credit: Photo from Dazed Korea
Photo Credit: Photo from High Cut Korea
Jennie Kim
Photo Credit: Photo from Calvin Klein
Photo Credit: Photo from Calvin Klein