Your Fave K-Stars In Just Their Trunks and Bikini
Brave summer season like these fiery Korean stars!
Summer is about to get piping hot as we start to get in a tropical state of mind. Of all the things we missed during the pandemic, beach and poolside moments rank high. We know you probably already thought about getting that summer body before you hit your dream summer destination so here's something to inspire you. To get us in the mood this season, here are fiery swimwear inspirations you don't want to miss. Take a look at best of friends Jennie Kim and Jung Ho-yeon as they pose in their twinning Chanel swimsuits for Elle and Marie Claire. In case you think this line-up couldn't get any hotter, see Korean hunks Nam Joo-hyuk, Byung-chan, and Sungyeol as they take their barely-there looks at full throttle for their summer editorials for W Korea and Men's Health. For your dose of high fashion summer editorials, let Bae Donna and CL show you how it's done.
If you're in dire need for more swimwear inspirations and eye candy, make sure to check out how hot your favorite K-drama actors and actresses looked in their swimwear.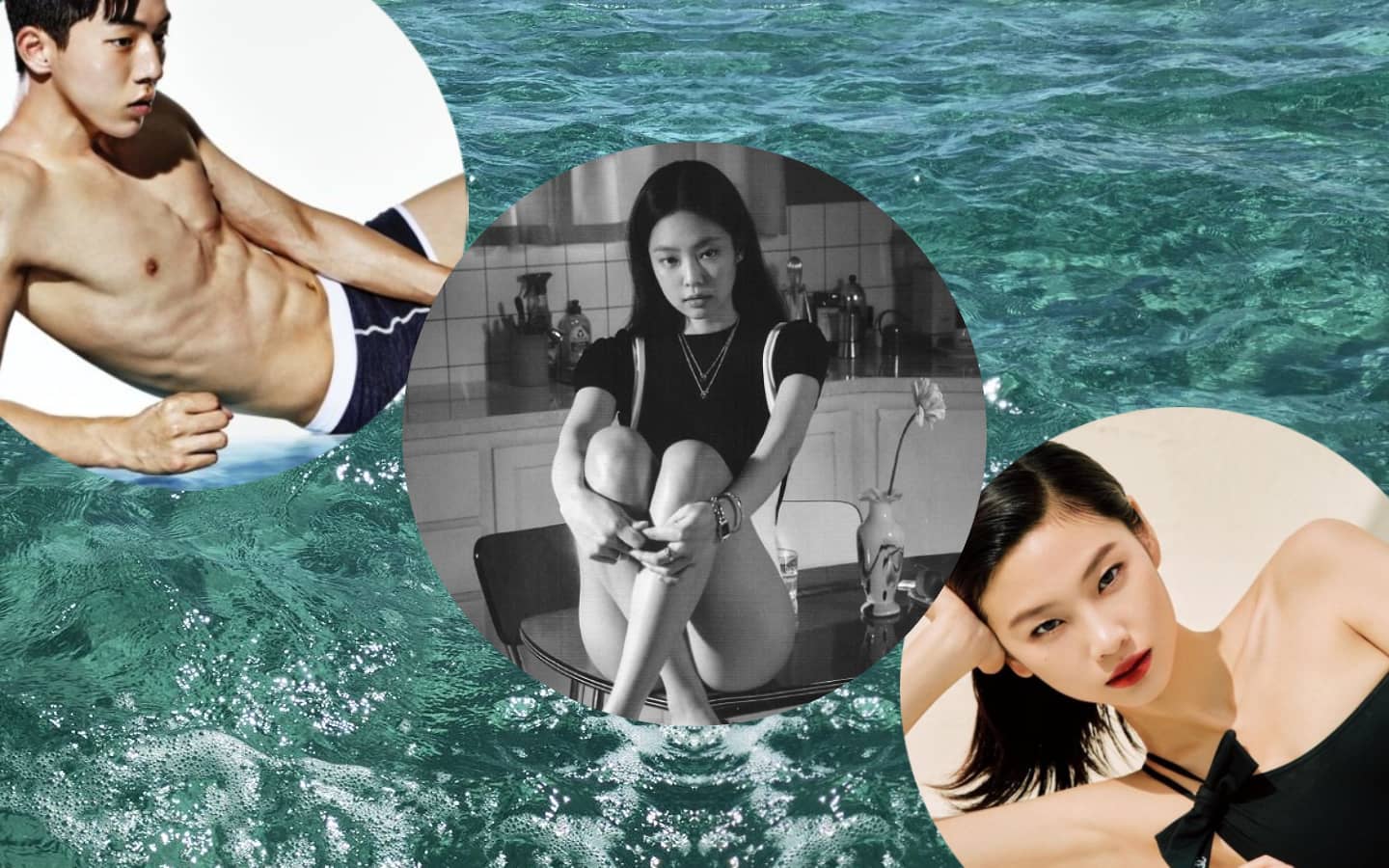 K-Stars in Swimsuits
K-Stars in Swimsuits