MUST HAVE: This Is Your Fave Celeb's Go-To Louis Vuitton Bag Now!
Meet the new variations of the Louis Vuitton Twist bag, styled in 5 different ways!
The Louis Vuitton Twist bag instantly become a classic, must-have piece of the French fashion house. Today, it can fit any mood or personality, thanks to its playfulness and versatility. Five of our most favorite celebs and personalities had their hands on the new-season Twist bag and we want ALL of them!
Since the bag's launch in Cruise of 2015, it quickly reached icon status. The unique structure is sturdy and functional—no fuss and straight to the point! But it's the graphic L and V clasp that pivot to each other to a V that have the bag personality and sass.
The new-season line is the perfect Spring companion. It's functional, where it anywhere and with anything! It's fun—the hues pack a punch and make you smile! And just like how our celebs and personalities styled them differently, there is a way to make the bag fit your mood and move.
It now comes with a mini version for easy days. The colorways vary from black and white to multitude of hues. It also returns with a variety of carry options. Featuring a fine chain or broad shoulder strap, or even a leather handle, it adds a swing to one's style, whether worn crossbody, over the shoulder, under the arm or in one's hand.
From celebs like Ann Curtis to content creators like Camille Co, each had her own take on styling the new 'It' bag. See the gallery down below to see how you can definitely make the LV Twist bag your own.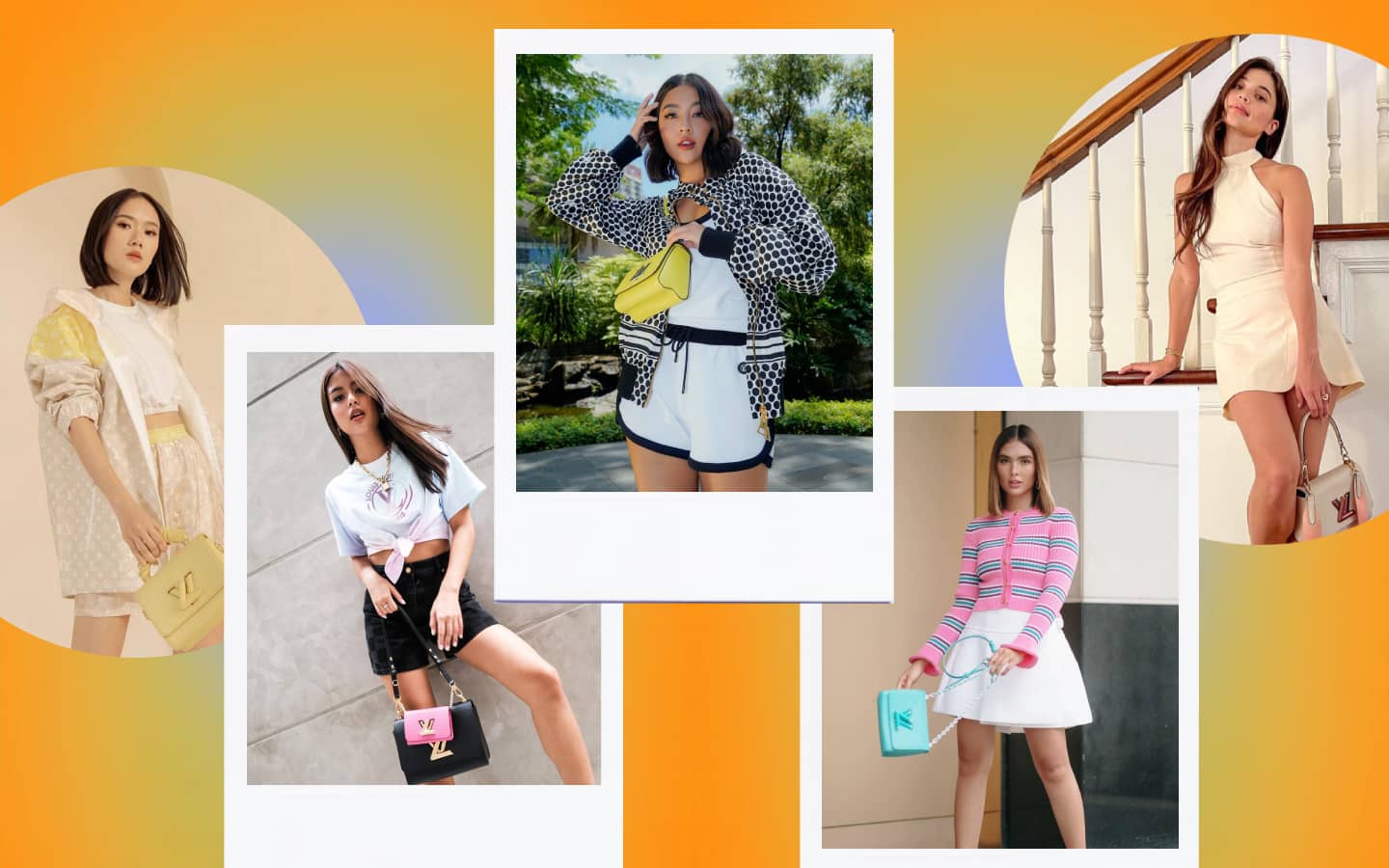 Louis Vuitton Twist Bag
Louis Vuitton Twist Bag
Louis Vuitton in the Philippines is available at Greenbelt 3 and Solaire Resort and Casino.