Here's How To Dress Sexy-Sultry A La Lovi Poe
Even during daytime this vixen knows how to turn up in head turning looks!
Today, Lovi Poe is making her boldest step yet into the world of fashion and entertainment as the newest ABS-CBN star. In this new chapter of her life, we think its also fitting take a look at how much she has grown so far, fashion-wise. The sexy-sultry vixen is still the supreme at power dressing but this time around she has gone new heights with her personal style. Lovi is still Lovi but she's bolder and definitely more in tune with her body-loving self.
Nowadays, you can spot her incorporating new pops of color in her wardrobe. Although she loves an all white or an all black outfit, she does know that she looks good with a splash of pink or blue every now and then. You can definitely see her enjoy styling her current go-to bags, the Bottega Veneta puffed Cassette bag and a small Louis Vuitton crossbody trunk bag, with her everyday neutral ensembles. When it comes to having cocktails during sunset or joining the parties of many luxury brands, you can expect her to turn up in a look that is both so sweet and feisty, something only Lovi can do!
Take a look at the gallery down below and see how she does it.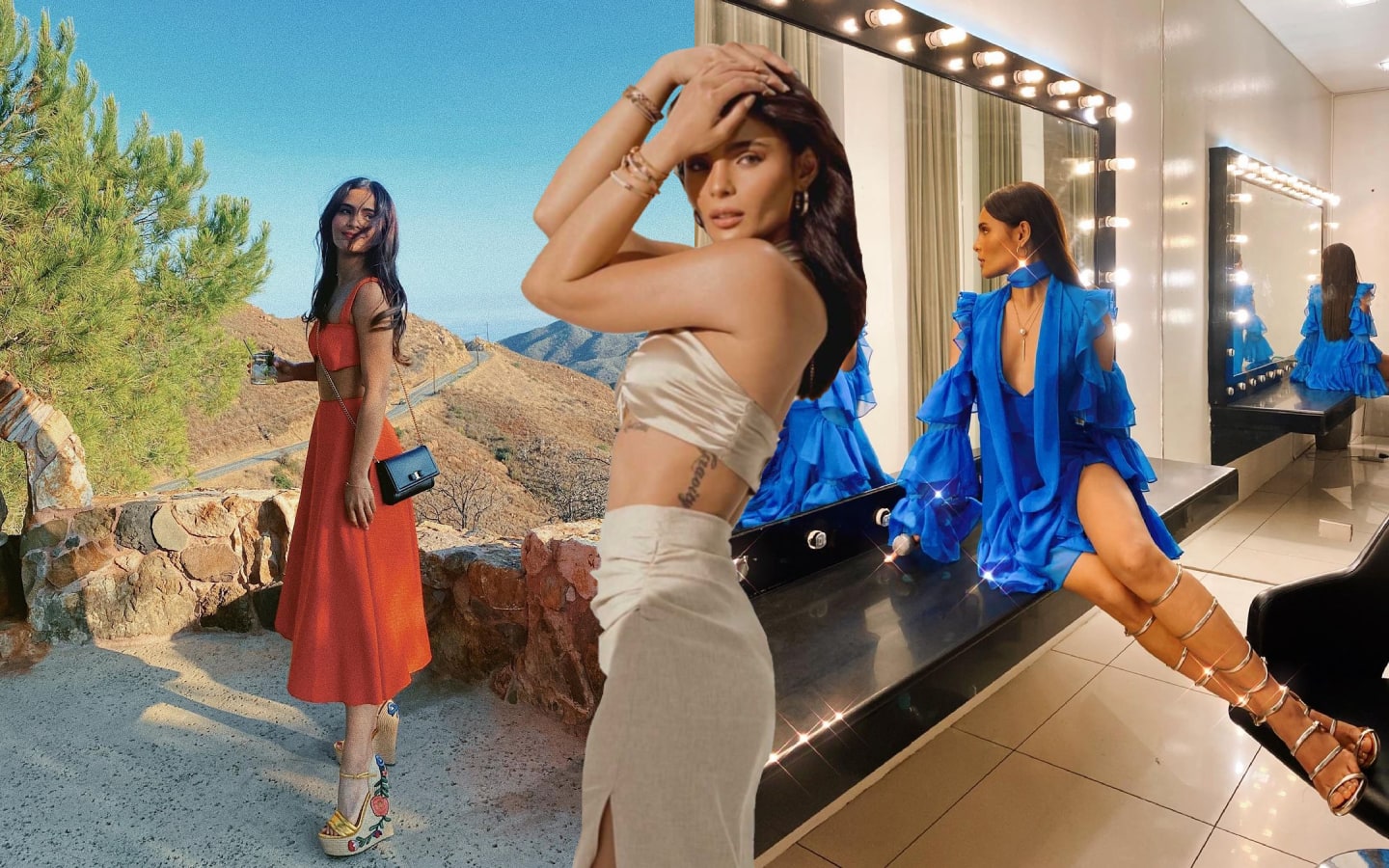 Lovi Poe
Lovi Poe