#MetroStyleWatch: The Best Dressed Ladies At 2021 Met Gala
History is once again made at the Met Gala!
Thoughtfully referred to as fashion's heavy-hitting equivalent of the Oscars, the Met Gala is known for having the most memorable outfits in history. This year, the fundraising benefit for the Metropolitan Museum of Art in New York City welcomed stars, creatives, and other colossal names in the fashion industry to celebrate this year's two-part exhibition, In America: A Lexicon of Fashion and In America: An Anthology of Fashion. At the core of this year's red carpet are homegrown fashion motifs and tons of American references. Our best dressed list is made up of the top celebrities who chose to embody the theme of American style, whether through iconic and flashy ensembles to discreet nods to anything American.
As one of the first people to arrive and this year's co-chair, Billie Eilish scored an instant spot in our best dressed list with her second skin-like Oscar de la Renta gown. Don't you think that she looked like a spitting image of Marilyn Monroe in that larger-than-life nude gown? Kendall Jenner also laid out her references right with a crystallized ensemble inspired by Eliza Doolittle in My Fair Lady, no doubt an American classic! If in case you're looking for looks that screamed American down to the core, just take a look at Jennifer Lopez, Iman, and Lorde's ensembles.
Take a good look at the gallery down below to see more of our favorite looks from this year's Met Gala. Make sure to check out our top picks for show-stopping looks as well!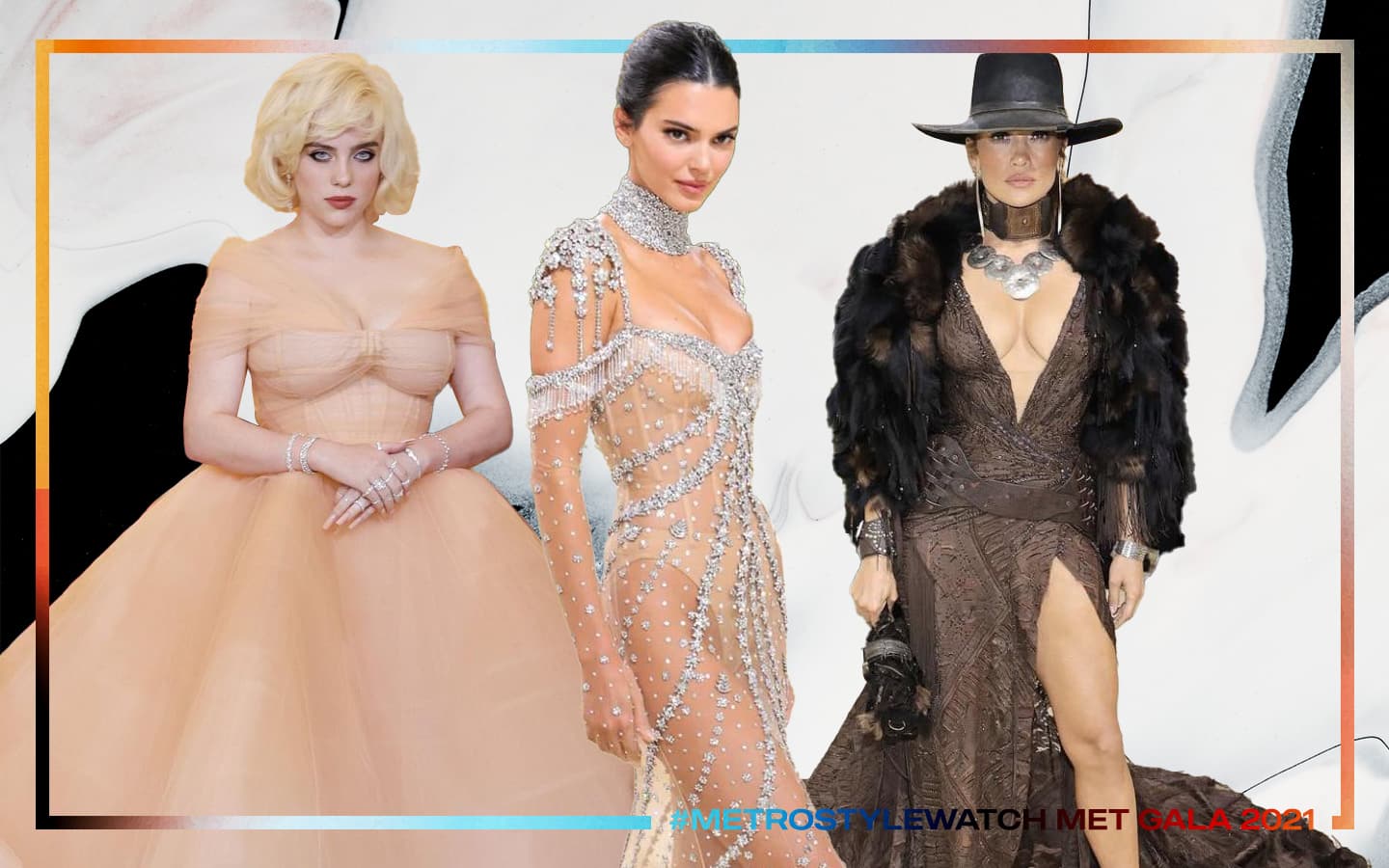 Met Gala 2021 Best Dressed
Met Gala 2021 Best Dressed
Art by Raff Colmenar
Photo Courtesy of Getty Images