Here Are The 10 Best Dressed Celebrities At This Year's Met Gala
These are the fashion moments we won't ever forget!
The theme of this year's Met Gala is one of excess. Attendees were to embody Gilded Glamour, an ode to the Gilded Age of New York where skyscrapers and innovations of electricity arose seemingly overnight! Women during the 1870s to 1890s were dressed in combinations of many textiles like satin, silk, velvet, lace, bows, frills, and ruffles because fabric became faster and cheaper to produce during that time. When the visionaries at Vogue said that they wanted to see glamour, they need to see Gilded Glamour.
Like true fashion icons, all 10 of our best dressed celebrities killed it at the Met Gala. As this year's co-chair, Blake Lively wore a Versace ensemble that's truly a feast for the eyes. The rose gold and aqua blue Statue of Liberty-inspired dress might just be the most beautiful representation of New York's landmark. Speaking of New York icons, Alicia Keys was in her Empire State of Mind for the evening. Her Ralph Lauren dress showed what the American dream is made of.
Everyone looked over-the-top and a few also had extraordinary stories to tell like Kim Kardashian's dramatic transformation into Marilyn Monroe. The big reveal was nothing short of jaw-dropping as she graced the Met Gala red carpet in Monroe's Happy Birthday Mr. President dress, the exact dress the bombshell actress wore when she sang Happy Birthday to former President John F. Kennedy.
Blake, Alicia, and Kim easily topped our best dressed list this year but it's only fitting to see who else made a noteworthy statement at the Met Gala! In the gallery down below, see our selects who also embodied Gilded Glamour on the red carpet.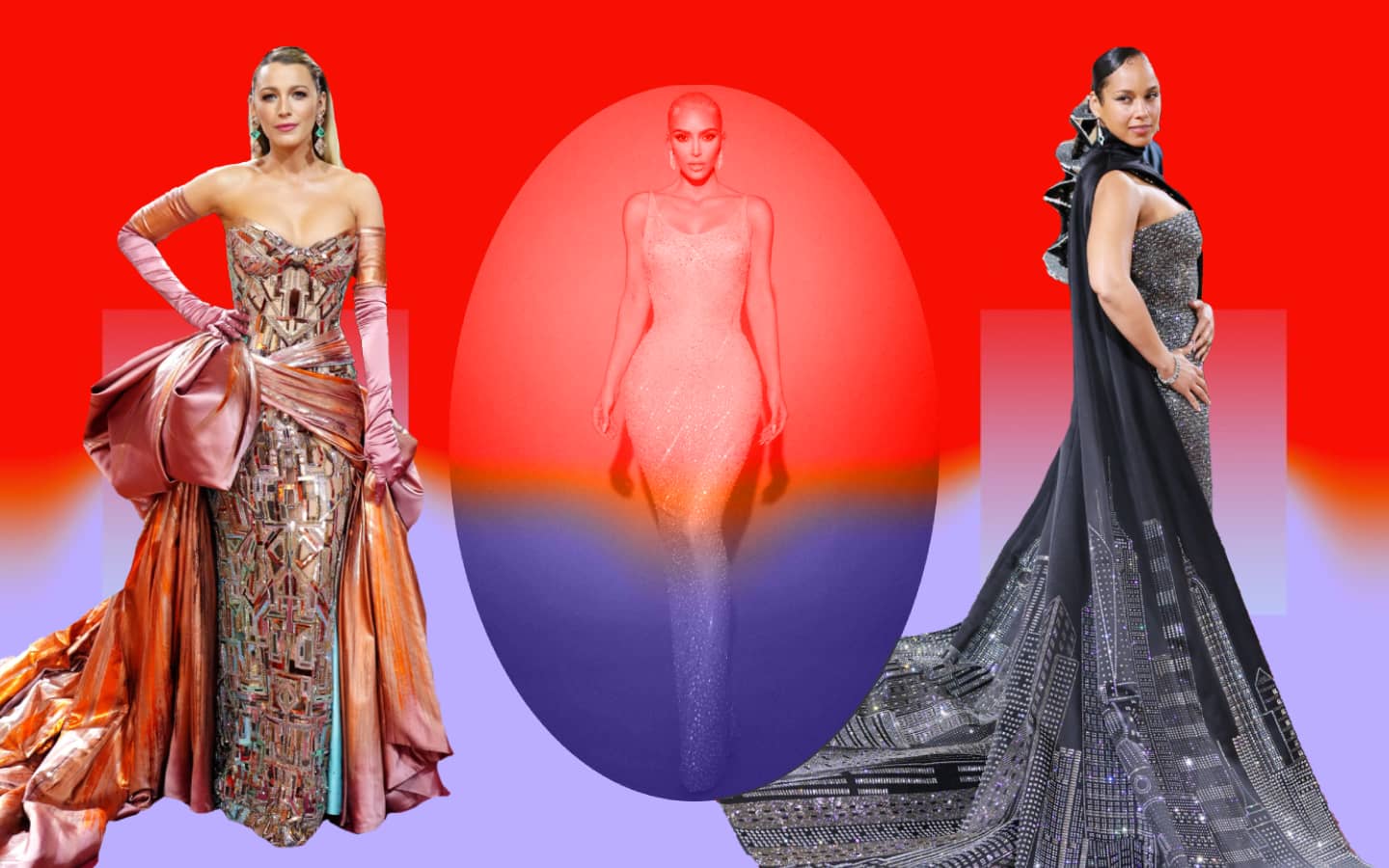 Met Gala 2022 Best Dressed
Met Gala 2022 Best Dressed