#MetroStyleWatch: The 20 Best Dressed Ladies At The 2023 Met Gala
These looks made history at the Met Gala!
This week's fashion chatter revolved around nothing but the Met Gala and the attendees did not disappoint. There were no shortage of fashion moments to take in from start to finish. On the champagne carpet, the biggest names in fashion embraced designs deeply inspired by Karl Lagerfeld. Each look shined in either subtle or over-the-top ways.
The most alluring statement looks included Anne Hathaway's Versace look that featured a Chanel tweed fabric and adorned by iconic Versace gold pins adorned by Bvlgari Monete necklace, bracelet and more. Anne perfectly merged two house emblems for her Met Gala outfit. Kim Kardashian's Schiaparelli ensemble was also absolutely stunning. The piece had a dramatic drape of pearls with cape to match. Red carpet veteran Cardi B channeled Karl Lagerfeld in the chicest way donning a custom Chengpeng Studio look, consisting of a suit-inspired bodice and a Chanel camellia rose ball skirt.
There were plenty of delightful archival pieces on the carpet including Dua Lipa's nostalgic ball gown from the Chanel's Fall/Winter 1992 collection and Nicole Kidman's extravagant Chanel dress from her Chanel No.5 commercial in 2004.
The minimal ensembles that made it on our best dressed list include Doja Cat's Choupette-inspired couture look and Glenn Close's stunning Erdem creation, their outfits made quiet yet impactful moments on the carpet. The ultimate showstopper was none other than Rihanna who showed up and showed out in a custom Valentino look that featured an exaggerated hood and cape with a Bvlgari multi-layered pearl necklace. She's the perfect Chanel bride to close the show. Brava!
Take a look at the gallery below to see who made it on our best dressed list.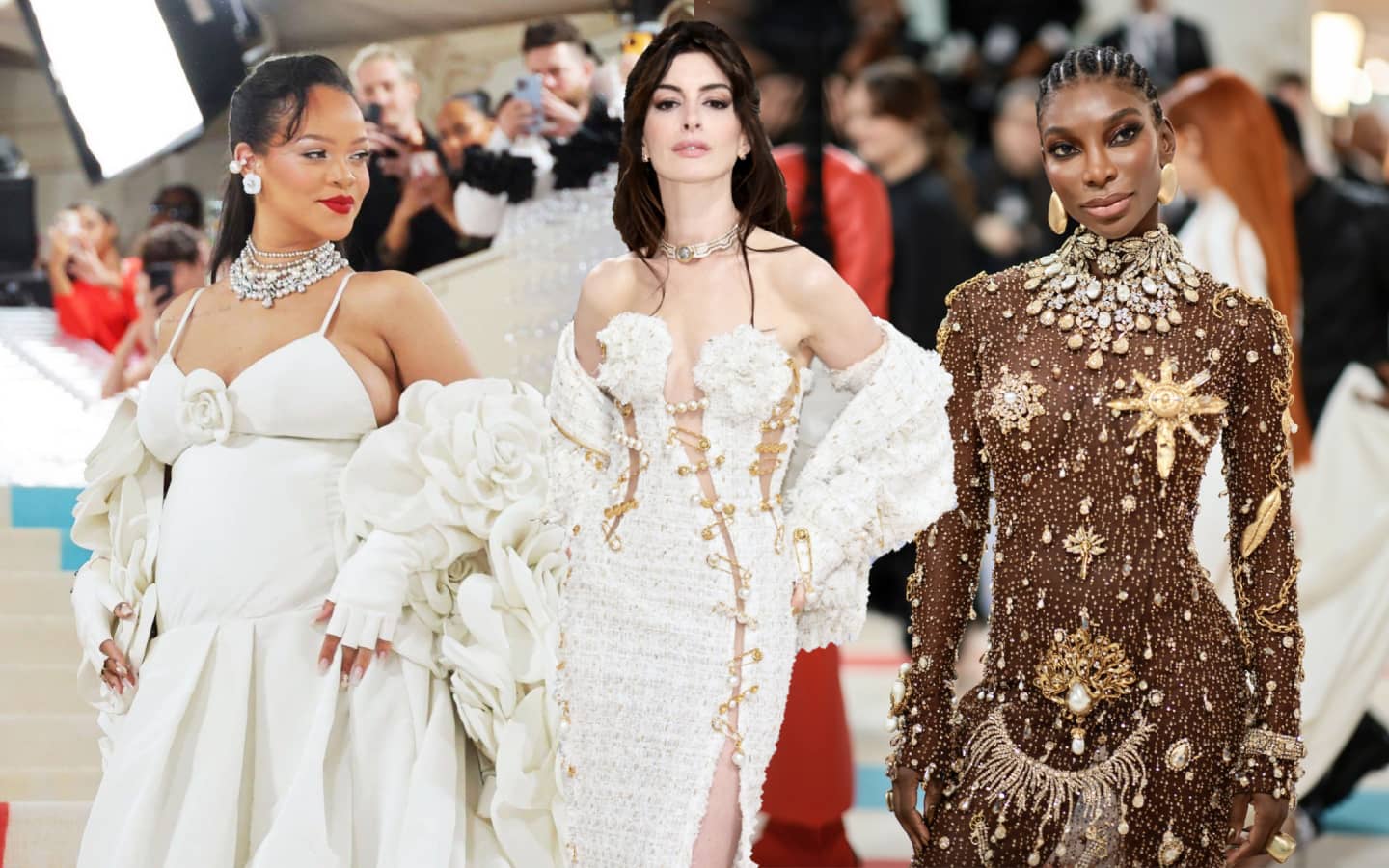 Photo Gallery
Photo Gallery