#MetroMostStylish2020: Amina Aranaz Alunan
For Amina, dressing up is about self-satisfaction. "The most important thing about dressing up is it should be about you feeling really, really thrilled about wearing something," she says
Amina Aranaz Alunan is easily one of the strongest forces in the Philippine fashion industry today. As the co-founder of School of Fashion and the Arts (SoFa) Design Institute, a premiere fashion school in the country, Amina has produced young and promising fashion creators who currently shape the landscape of Philippine fashion. And as the founder and designer of Aranaz, an international brand of bags, Amina has helped countless fashionistas look good and feel their best with a well accessorized ensemble.
Amina shared that her earliest fashion memory is falling in love with a lovely pair of red patent shoes. "My mother would always tell me, when I was about three or four years old, I was obsessed with my red patent shoes that I never wanted to take them off," she recalls. "I would say that ever since I was a young child, I was always interested in fashion. I was very much interested in creativity, and playing and make believe, and creating beautiful things even at a very young age."
Amina cited her mother as her first fashion influence. "I grew up watching my mom run her own bag factory. She was exposed to global fashion trends because she would manufacture and export bags internationally, and that exposed me to fashion at an early age."
The fashion designer says that she's always been experimental throughout her fashion journey, thanks to all the times she was exposed to fashion growing up. "At 12 years old, that's when I would look forward to buying international fashion magazines monthly. As a young tween, I was a bit more trend-conscious. Then at 16 or 17 years old, I wanted to conform to what my peers liked. And at the time, we were into jeans, KEDS sneakers, paired with just Ralph Lauren or Giordano collared shirts. Then in my 20s, when I was part of the fashion magazine world, I was still sort of looking to some trends."
As years went by, she inevitably discovered her own brand of personal style. While she's now more sure of herself and what she wants when it comes to fashion, she keeps her mind open to trying out trends. She tells Metro.Style, "As I grew older, I've learned that my attitude towards trends is still 'never say never' but I also do know that not every trend is for me. So I try to wear trends my own way. I would not follow a certain trend exactly as it is, as I make it my own and put my own spin into it."
Amina thinks her style is a mix of feminine, fun, and experimental yet always with an elegant twist. Her style changes depending on her agenda for the day, but she likes to stick to certain fashion staples as well. "I have like a uniform of some sort—my mid-length pleated skirts, button-down cotton dresses, trousers and long printed dresses," she shares.
"I have two companies that I take care of. On days that I know I am going to be at SoFa school, I am a bit more dressed up and I choose pieces that look more professional. My go-to colors are black, white and rust, and I gravitate more on the basics. On my Aranaz days, I dress more casually and I play around more because I know I'm gonna be in the factory. So I want to be more comfortable. Sometimes I dress a bit more in line with our brand Aranaz, which is a bit more tropical and more leisurely.
"On my off days, I am leaning towards a more relaxed, more leisurely fashion like floral maxi dresses, straw mules, necklaces, shorts, printed skorts, or print-on-print ensembles. I don't wear my basic staples on off-days, definitely."
Amina has tried all sorts of trends and style, and admitted that she is open to trying some more. She's curious if she can pull off the athleisure aesthetic since she isn't very sporty, but she started wearing chunky white sneakers, so that's a good start to experiment a little bit with this style.
Amina shared her top five fashion items from her closet: "I have jeans, which is not exactly the most basic pair, that is flared, and the bottom is fringed denim; a statement top that I can wear different ways; a black button-down that I wear on flights or even at work; a go-to pair of comfy nude ballet flats by Sam Edelman; and of course, an Aranaz bag."
Aranaz is Amina's 20-year-old line of premiere bags marketed internationally. To become an international brand has always been her goal from the first day she started this brand, and because of the uniqueness and quality of her products, she was able to achieve that.
Right now, Amina is busy with the launch of her Spring/Summer 2020 collection for Aranaz called Fresh Catch. "It is about things you see from the eyes of a fisherman. It's also a bit abstract. We have a bag called 'Lambat,' and basically we created a variety of fishnet patterns using wooden beads and abaca. The silhouettes are that of a fish with a lambat." She also gave a hint on their mid-year collection: bags that mix leather with straw materials.
Amina's feminine, sophisticated yet fun fashion sense has always been admired by many fashionistas. Amina also has her own fashion icon: Audrey Hepburn. She says, "I love her elegance and confidence. She also has a little quirk in her that I think she got from her movie roles. She has youthfulness in her even if she dresses very elegantly. I definitely love the 1950s aesthetics."
Locally, she looks up to Tina Maristela Ocampo. "I used to model for Tina Maristela Ocampo. I would go to her house for shoots, and I loved her manner of dressing up ever since. Her style is very effortless but also very bold, and a bit brave. She loves bold pieces but wear them very effortlessly. My standout fashion memory of Tina Maristela Ocampo was when during a shoot at her home, she was wearing a simple wrap skirt, white button-down, and a pair of ballet shoes. And that was her pambahay look. So stylish," she shares.
Now that she is also considered by many as their own fashion peg, Amina shared what being a woman of style truly means to her. "There's a certain level of self-awareness. It is about knowing who you are and being comfortable with who you are, that you're comfortable showing the world who you are through fashion. It is about yourself and not about other people. For me, the most important thing about dressing up is it should be about you feeling really, really thrilled about wearing something. Dressing up is all about self-satisfaction. I need to feel myself in an outfit or a fashion piece," she enthuses. "I always thought of fashion and dressing up as playtime and not something you have to take so seriously. It is about gravitating to things that you think are beautiful, and shopping for things that you think can have meaning for you."
Amina used to shop a lot of designer bags, sharing that her biggest fashion splurge is a leather bag from YSL. "But I stopped spending on designer bags already, and I think my last designer bag purchase was from 2015 pa," she shares. "These days, I would rather buy from local Filipino designers. The local fashion scene today is very exciting. We have a whole new range now. We have creations from the senior designers, the legends of Philippine fashion, and then offerings from younger fashion designers, and then people of my contemporaries, or my age. Filipino couturiers are launching their own ready-to-wear lines, and then you have those local Instagram brands. You see a wide range to choose from. I really like the uprising of Filipino RTW designers today."
It's worth mentioning that some of the fashion visionaries behind these upcoming brands are designers who graduated from SoFa Design Institute, which celebrated its 12th anniversary last year. "I enjoy the process of seeing how a student transforms from a young creative to becoming a fashion designer launching his own brand... Change and innovation really happen by nurturing the culture of design leadership in the fashion industry," she says.
Amina recalled how she decided to build a fashion school with her flatmate Loralee Soong back when they were both studying at Istituto Marangoni in Milan, Italy. "Our generation had to go abroad if you want to pursue fashion design because there were not enough options here in the Philippines. We wanted to build a fashion school that really professionalizes and legitimizes the fashion industry here in the country, and of course, a fashion school option for younger generations available in the country that they don't need to fly abroad to study fashion design."
As a local fashion designer herself, she's thrilled to be among so many Filipino fashion designers who constantly push the envelope and think out of the box in order to put forth unique designs that are proudly Pinoy made. Amina especially likes the wide options for statement pieces that can be styled in different ways, that can be dressed up or down. She says, "For me, I'm all about wearing your special fashion finds, as opposed to hiding those creations in your closet."
Asked about her advice for finding or discovering one's signature style, she points out, "When it comes to finding your own style, you have to get to know yourself. If you're unsure about your personal style, you have to be open to experimentation. You have to have an open mind and try to see what's out there. You kind of have to do some real efforts to really explore different kinds of styles, and discover fashion icons to see who you can really relate to, and finding what feels comfortable you're your own person."
For me, the most important thing about dressing up is it should be about you feeling really, really thrilled about wearing something. Dressing up is all about self-satisfaction. I need to feel myself in an outfit or a fashion piece
Amina Aranaz-Alunan's outfits: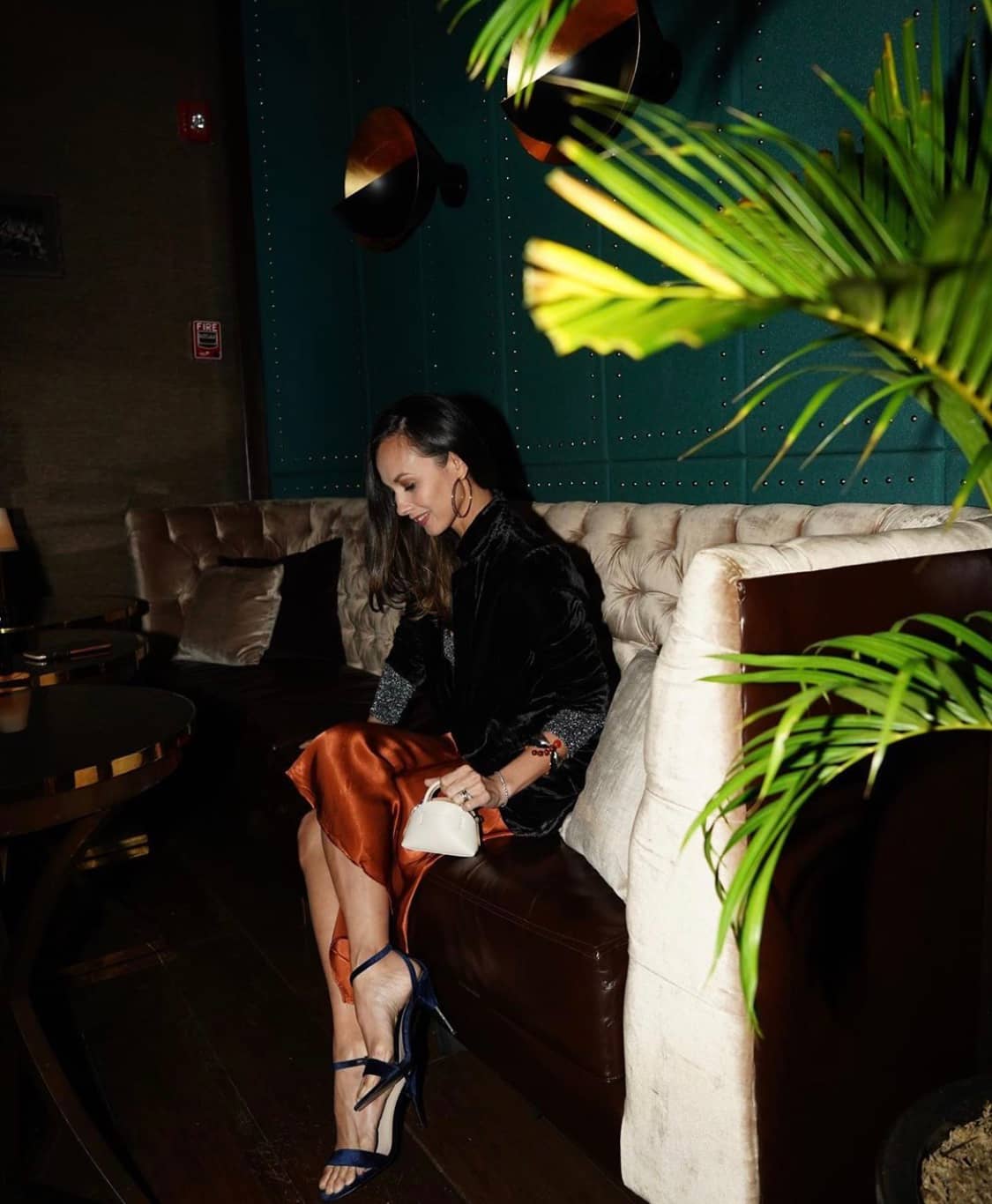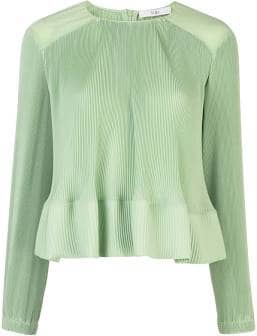 Produced by Kat Cruz-Villanueva and Judy Arias
Photography by Seven Barretto
Video by Alivve.
Creative Direction by Chookie Cruz
Makeup by Georgia Reyes of Team Albert Kurniawan
Hairstyling by Ghil Sayo
Production Design by Angelique Abesamis-Castro
Additional Footage by Spotlight Creatives
Styling Assistants Hillary Lee, Gabby Gamboa, and Marie Cu of Styedit Group
Shot on location at Sofitel Philippine Plaza Manila
Special thanks to Margot Calimon of Sofitel Philippines Plaza Manila; Pandora; SM Home at all SM Stores; Crate & Barrel, Philux, and Lamana PH