#MetroMostStylish2020: Camille Co
The fashion influencer talks about how she discovered her personal style and how it evolved to having that distinct "Camille Co" look
Looking good is easy.
You can shop for in-demand pieces every season, keep a keen eye out for other women's outfits to cop, or pattern your closet after magazine spreads, fashion editorials, and Instagram feeds. There are even stylists to give you pieces of advice and, in this digital age, even virtual reality apps to help you "see" potential OOTDs on you.
Looking good is a breeze.
But feeling good? Well, feeling good is an entirely different journey. Feeling good requires a dense mixture of confidence, security, experience, triumphs, and mistakes—things that are invisible to the beholder, but when worn with pride, make the most beautiful clothes in the world pale in comparison.
Enter Camille Co, the young fashionista and entrepreneur who's well on her way on this journey and absolutely nailing every step of the way.
She's caught a few snags here and there, she shares, but with zero hesitation, she continues to say, "I know myself, and I'm confident in myself."
What a journey it's been for her, and she can expect more—so much more!—to come her way.
Wearing a Chris Nick piña top featuring oversized puffy sleeves paired with a two-toned choker and vintage gold earrings purchased in Japan at the Metro Most Stylish shoot, Camille looks right at home with herself, showing zero room for doubting her style and the direction she's taken.
It's certainly not a look for the faint of heart, but that's just the way she is! "That's what [people] always say [about me] on my Instagram: 'So madam, so extra!'" Camille laughs.
"I really, really loved this. I'm really into puffy sleeves and prints... I'm more secure with my sense of style [now], which is why it wasn't so hard for me to pick from the rack full of clothes, and I knew that this is what I wanted," she nods.
Young in age but wise beyond her years, Camille is substance laced with style, and not the other around; she made the connection between feeling good and looking good years and years back, at a time when her peers were busy experimenting with different looks and trends, likely still thinking that platform flip-flops were in vogue and a must-have ("Why can't you just wear heels?" she jokingly laments).
But don't get her wrong; learning the critical lesson that style is all about how one feels about oneself and much less about what the mirror reflects isn't a race.
"It doesn't happen overnight," she begins.
"It's something that you build over time, as you grow older, so don't be too hard on yourself, and don't be afraid to go out of your comfort zone to try new things. Because if you don't try, you wouldn't know if it actually is your identity, or if it's something you can actually resonate with, or something that fits you," she adds.
As of this writing, Camille has just gotten back from the Big Apple after soaking in all the pretty looks at New York Fashion Week.
She was spotted dressed in a variety of fresh looks her half-a-million-strong Instagram following hasn't seen her in and they loved it. They weren't alone in their admiration for her, either; British Vogue and Fashion Canada caught sight of her a handful of times and featured her on their websites. At the bi-annual event, she departed from her tried-and-tested ensembles and ventured off into territories unexplored with a sheer lace dress paired with combat boots, head-to-toe zebra print in yellow, and intersecting pastels and neons, among other daring looks.
She wasn't always like this, she asserts, but she had come to a point in the recent past where she had realized that she was always well-prepared for special occasions—she has a hundred and one pieces to choose from, after all—but kept refusing to wear them because she wanted to "save" the best she had for extra, extra special occasions.
"I feel, just recently, that I just want to wear [some clothes] even if I don't see anyone, even if I'm not doing anything special. If I want to wear this, I'm going to wear this," she exclaims with her lips curling into a cheeky smile. (In case you were wondering, blazers all day long are her absolute must-have pieces! She wears them everywhere, and in casual and dressy occasions alike).
She's gone leaps and bounds from where she was five, seven, or even 10 years ago, but it would do well to remember that every great fashionista has an origin story.
For some, it was inspiration from an especially stylish movie, an iconic dress, a favorite fashion label that sent them off on a lifelong voyage into the fashion universe, but for Camille, the beginnings of her style journey are much, much closer to home.
She has one and one person only to thank for this: mom.
"Ever since I was a kid, my mom would choose our outfits for us... She always made dressing up seem important, like it's not just some trivial thing, that it's something you're supposed to think about," Camille recalls.
"Once, when I was a flower girl, I refused to walk down, because one glove was missing and the outfit wasn't complete!" she laughs out loud, giving a concrete example of the kind of "fashionable values" that her mom passed on to her.
It didn't take long for a pint-sized Camille to discover that among her siblings, she was the most like her mom in this regard. Raiding her mom's closet to try on gowns that looked more like tents on a toddler at the time were regular playtime activities for her, but little did she know that it would all turn out to be practice for the career she has now—a career that has allowed her to reach her full potential, and even serves as common ground with her husband and fellow creative, Joni Koro.
There's a lot to say about where Camille's headed to in the future but these days, she's set on using a mastered technique that's made her a bona fide style inspiration for those who cross paths with her in person, or in the digital sphere: interpreting trends to make them her own.
"Everybody just blindly follows trends, and I feel like I was also a victim of that. I feel like when you're younger and more insecure, you don't know what your identity is. That's why you feel like your fashion is always changing with the trends," she explains.
But those days have come, and gone; she's blind no more, and instead has eyes wide open and ready to take in all that the (fashion) world has to offer with a grain of salt.
"That's why it makes me feel happy that even though I don't quite understand what makes 'Camille Co style' Camille Co style, when people say, 'Oh that's very Camille Co; it's very you,' I feel like it's a compliment. Because at least they know my direction. They know this girl has a distinct style and this is very 'Camille Co,'" she says.
And when you have yourself, your style, and your confidence to get dressed in day in and day out, that's really all a stylish woman needs—for looking good, and feeling good, too.
On discovering her personal style: "It's something that you build over time, as you grow older, so don't be too hard on yourself, and don't be afraid to go out of your comfort zone to try new things. Because if you don't try, you wouldn't know if it actually is your identity, or if it's something you can actually resonate with, or something that fits you"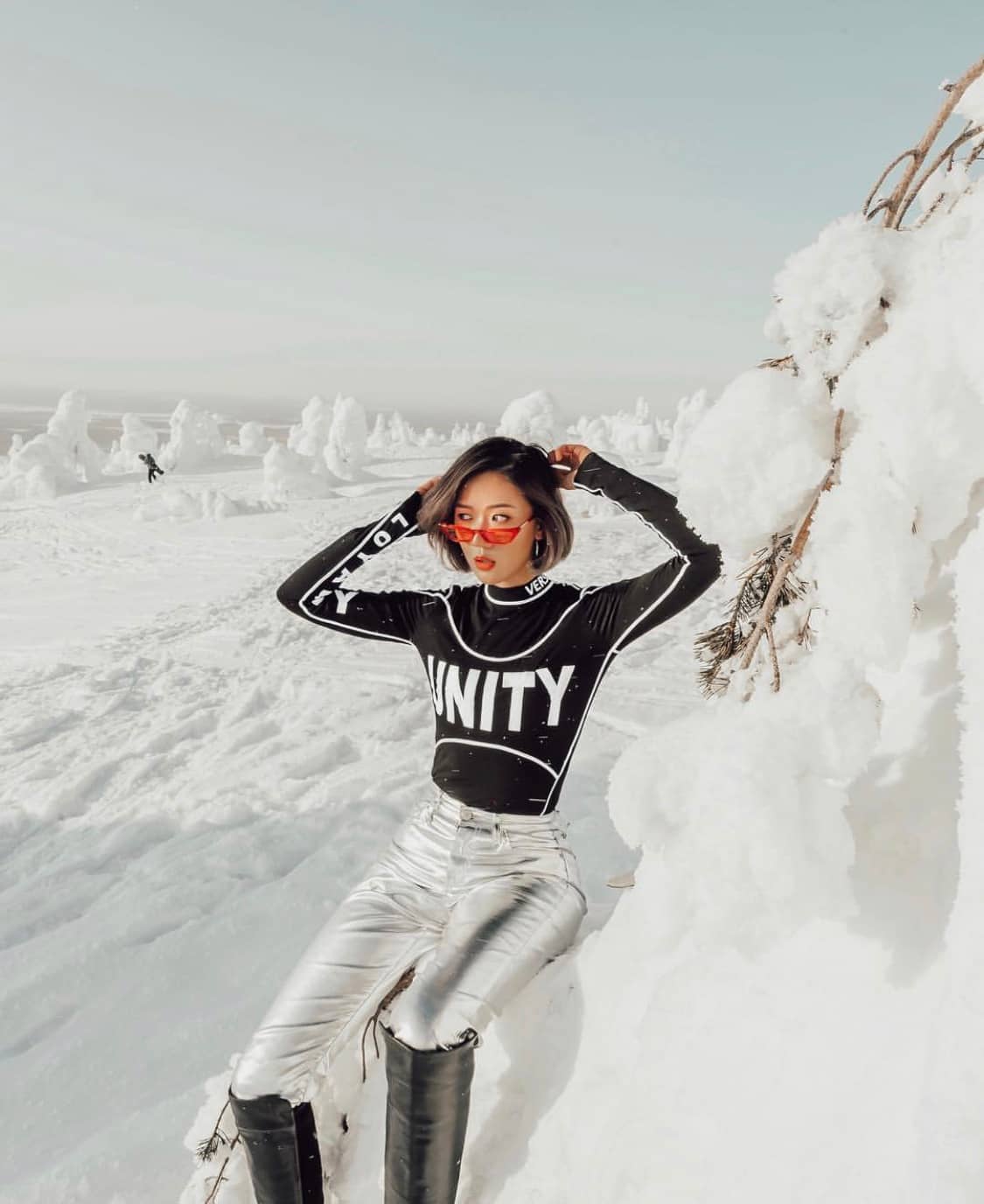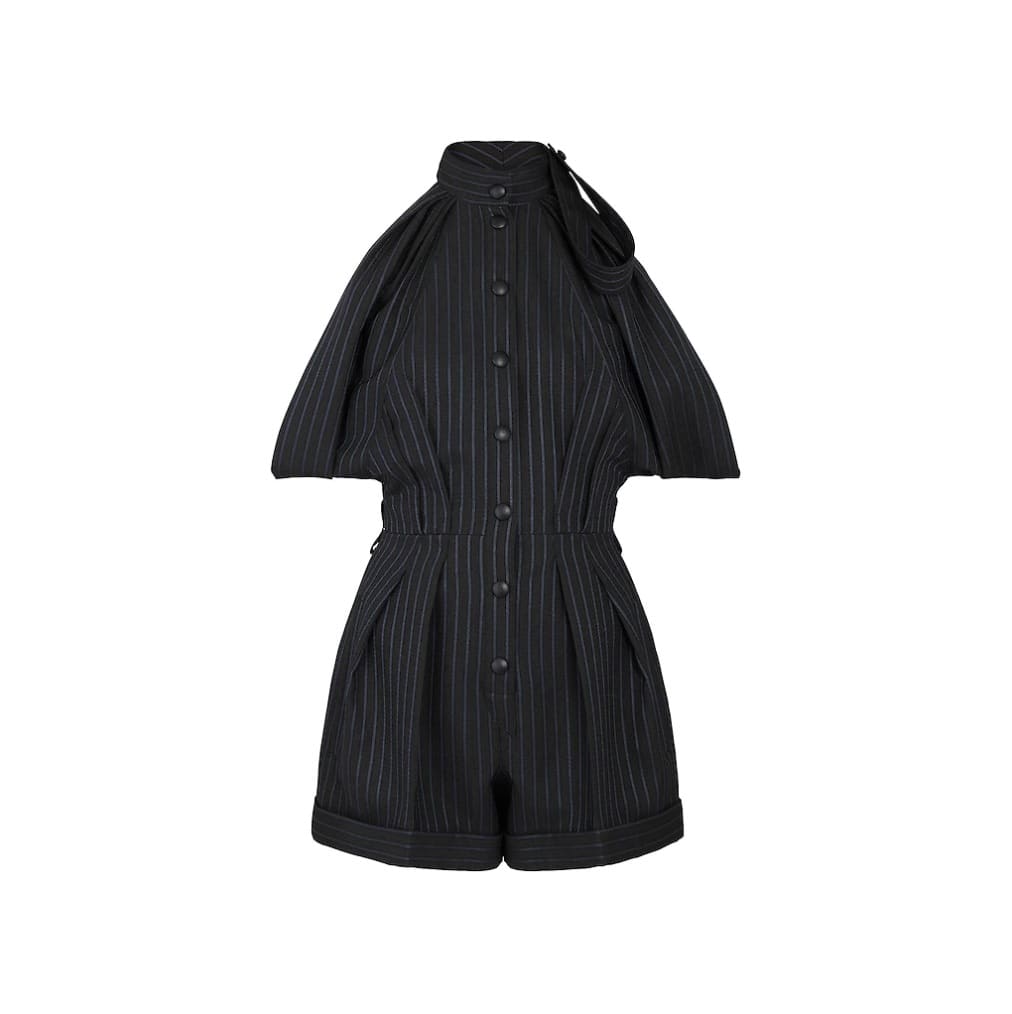 Produced by Kat Cruz-Villanueva and Judy Arias
Photography by Seven Barretto
Video by Alivve.
Creative Direction by Chookie Cruz
Makeup by Nate Javier of Team Albert Kurniawan
Hairstyling by Mark Rosales
Production Design by Angelique Abesamis-Castro
Additional Footage by Spotlight Creatives
Styling Assistants Hillary Lee, Gabby Gamboa, and Marie Cu of Styedit Group
Shot on location at Sofitel Philippine Plaza Manila
Special thanks to Margot Calimon of Sofitel Philippines Plaza Manila; Pandora; SM Home at all SM Stores; Crate & Barrel, Philux, and Lamana PH
Additional gallery images from @itscamilleco