#MetroMostStylish2020: Charmaine Lagman
Charmaine talks about using fashion as a tool for empowerment in our everyday lives
Charmaigne Lagman just got back from a business trip when she was photographed for Metro's Most Stylish campaign. Notwithstanding jet lag, the businesswoman breezed through each layout like a pro, exuding the kind of confidence that can only come from a woman who has a clear sense of who she is and what she wants. She was apologetic because, in her words, she was "still floating" from all the traveling she did. But in the eyes of those present at the editorial shoot, she was more like dancing to the beat of her own drum; she has mastered the rhythm of dressing up, and her clothes harmoniously moved with her. It was a sight to behold.
"Music and fashion for me work hand in hand. They have a relationship that brings out the mood and personal style in me," she begins. In the same way music is used to express one's self, Charmaine uses fashion as a tool to showcase her individuality and personality. In the same way music can boost one's mood, fashion has the ability to empower someone. In the same way music is made up of the lyrics and the tune, Charmaine's wardrobe also has two crucial elements: style and function.
"A great song can solely change your mood and play with your emotions and shift to your fashion sense," Charmaine tells Metro.Style, adding that music is the very thing that influences both her outlook and her look every day.
A typical day for Charmaine starts with her setting the mood with the right playlist, then moving along to picking the perfect outfit that can take her from day to night, something she has perfected over the years. "My style now is because of who I am. I'm a working mother and it's like I work 24 hours for my kids, and of course, the company that I run. So it's more of dressing from day to night, something that I can work with from day until evening until events. Style that I can dress up and dress down."
Her go-to outfits are silk long-sleeved tops and trousers, matched with heels; she can't live without heels, she says, as "they can dress up any outfit, it's like the chorus of a song. Heels or shoes can make or break any attire."
She's a family woman (a mother of four) and the co-owner of general contracting company MC Geometric Proportions, Inc. These are different roles that require different outfits, but what one will find common in her wardrobe is that they're versatile, statement-making staples. She commands attention when entering a room and leaves a lasting impression upon leaving it.
The keyword to Charmaine's signature style is power—the power to turn heads, the power to make an impact, the power to be a style star many ladies can look up to. Fashion is a compelling energy that fuels her drive to succeed, and having a fabulous taste in fashion complements her lifestyle as a career woman.
She shares, "I represent my company everyday in a world dominated by men. Hence, power-dressing is my daily genre that has the ability to evoke authority, competence, and confidence." Her looks are strong and bold yet feminine and delicate at the same time. It's that kind of balance that epitomizes the woman she is—a tough lady boss and a loving mother and wife at the core.
For Charmaine, fashion style is synonymous to personal expression; without having to utter a single word, your look speaks volumes about who you are. This is why, for her, authenticity is of utmost importance even in her choice of clothes. "What you see is what you get… that's me. I like looking good all the time, even just in the grocery," she says. Even from afar, it's easy to see she means business.
Like many fashionistas, discovering her personal style hadn't been easy. Going through all these transformations and experimentation felt like a roller coaster ride that had highs and lows, hits and misses. The Charmaine who used to wear trendy and tight dresses back in her teenage years has evolved to become the Charmaine who now prefers classic, sophisticated, and powerful clothes.
With a closet full of notable fashion pieces, does she have a favorite, her most prized possession? In fact, she does, she says, "[The] Tom Ford that I bought five to seven years ago. It's a long black dress with high slit, draped with sheer and slightly accentuated with bronze type stones. The dress was simply overflowing with elegance."
When asked about what she thinks is the most important thing when it comes to dressing up, she says, "Your outer style should be dictated by your inner style. Start by knowing who you are, what style fits your body, what color suits your skin, then everything else will follow. You will be comfortable, confident, and stylish! That's what I call authentic style."
For someone as fashionable and elegant as Charmaine, being a woman of style only means one thing, and it's celebrating your own self: "A woman of style should know how to embrace her individuality and be happy with the way she is. Someone who lives up to her morals and values and always remains aware of them. All these will exude the inner 'you,' your authentic style!" Now that's a piece of advice that's truly music to our ears.
I represent my company everyday in a world dominated by men. Hence, power-dressing is my daily genre that has the ability to evoke authority, competence, and confidence
Charmaine Lagman's outfits: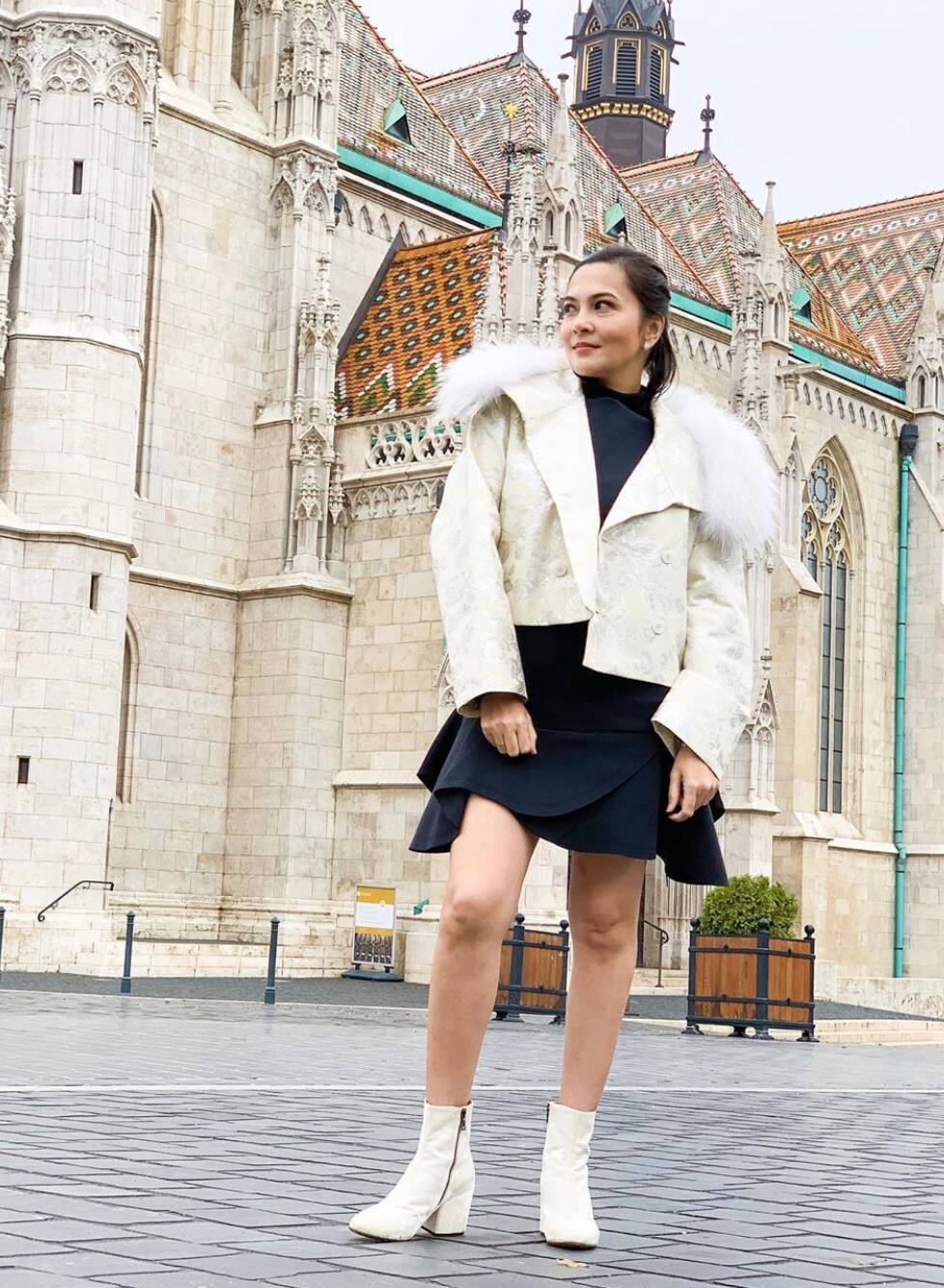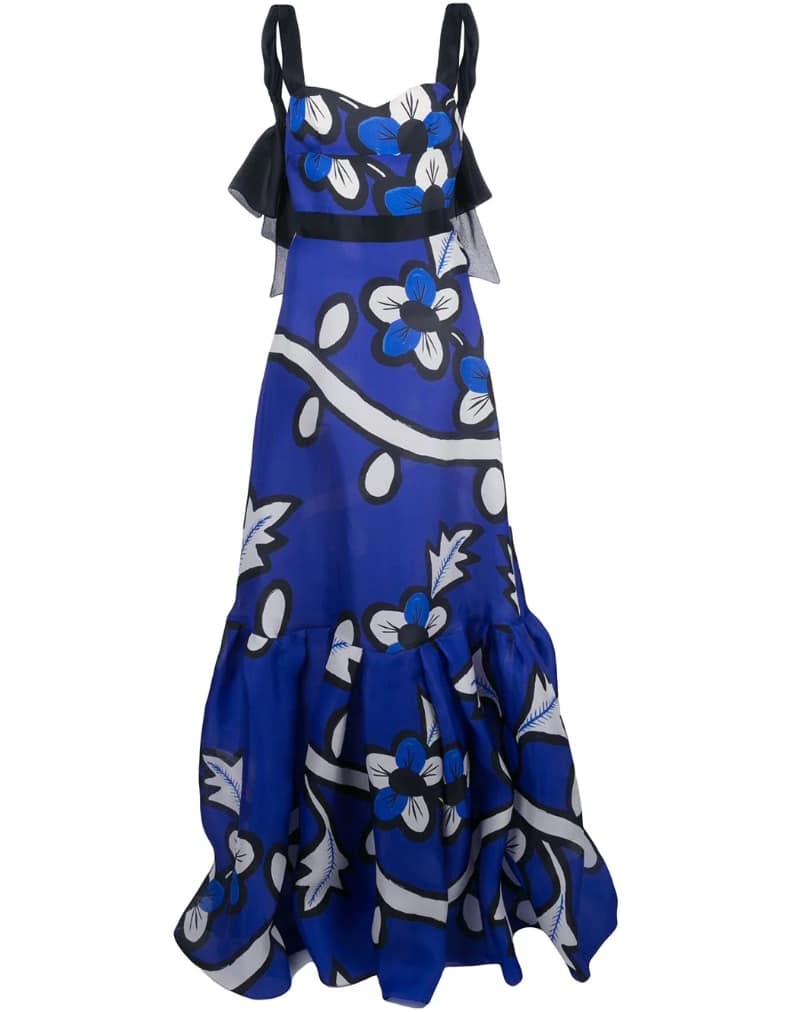 Produced by Kat Cruz-Villanueva and Judy Arias
Photography by Seven Barretto
Video by Alivve.
Creative Direction by Chookie Cruz
Makeup by Nate Javier of Team Albert Kurniawan
Hairstyling by Jan Edrosalan
Production Design by Angelique Abesamis-Castro
Additional Footage by Spotlight Creatives
Styling Assistants Hillary Lee, Gabby Gamboa, and Marie Cu of Styedit Group
Shot on location at Sofitel Philippine Plaza Manila
Special thanks to Margot Calimon of Sofitel Philippines Plaza Manila; Pandora; SM Home at all SM Stores; Crate & Barrel, Philux, and Lamana PH
Additional gallery images from @charmainelagman