#MetroMostStylish2020: Marie Lozano
For Marie, when it comes to fashion, all you need is a sure sense of "you," the most stylish thing a woman can ever invest in
There's a three-step guide to achieving your dreams of becoming a certified woman of style, according to Marie Lozano.
Step one is to close your eyes, then take a deep breath.
Step two is breathe out, and look yourself square in the eye.
And finally, step three is to say the following out loud: There are no steps to style, no regulations in fashion, no rules for looking your best—the only exception being confidence as a non-negotiable.
The world of the stylish woman is entirely of her own making and moves to the beat of her drum and her drum alone, and if there's anyone who lives and breathes this day in and day out, it's Marie!
"It's a cliche, but it's true. I want to be able to go out there, and feel confident. The whole dressing [up] part is because I have fun with it. Other than that, the most important [part] is defining yourself as a person more than [defining] your style," smiles Marie with a twinkle in her eye that's unlike any other.
Alternating between sips of sweetened coffee and recollections of her sometimes awkward, mostly experimental, but always personal style transformation over the years, the lifestyle show host and travel junkie is ever so slightly reluctant to embrace her influence as a style icon.
"My personal style? That's so hard to define! Do I even have one?" she half-jokes, putting on an expression that tells of her surprise in learning that she's been considered a fashionista worthy of being asked about it.
Despite being complimented by the likes of Drew Barrymore (for a pair of pretty earrings she wore during an interview) and Evangeline Lily (for donning a charming jumpsuit), as well as amassing thousands of followers on social media who constantly fawn over her OOTDs, Marie still believes that she simply dresses according to mood and occasion, but perhaps the secret ingredient to her ensembles is that they are always what she wants to wear, and never dictated by others.
As it seems, style to her is a beautiful projection of the internal, rather than a superficial reflection of the external.
What Marie wears is who Marie is; her closet isn't a meaningless collection of clothes, shopping expenses, or one-time pieces, but a colorful extension of the very person she is.
"I lived in the newsroom for the longest time. I was in the news room for twenty years, so talking about this and being told, 'You're [part of Metro] Most Stylish,' it's like, 'Thank you?' It's flattering. I don't dress up so that people will say, 'You're stylish.' I do it for myself," she divulges.
Independence, too, is looking like Marie's no-fail, go-to accessory.
From the beaches in the Philippines to the streets of Italy, from the hilltops of New Zealand to the hidden boulevards in Russia, Estonia, Singapore, Japan, and beyond, this has always been her mantra.
It's how she's able to look totally fabulous in bikinis, double-breasted coats and everything in-between.
And speaking of the pieces she wears, we're especially fond of Marie's versatility, but there are key items she often uses to accessorize, including statement headpieces, eyewear, pops of color in often neutral-hued ensembles, and unique footwear, all of which she puts together via clever ways to mix and match!
Though all her OOTDs exude fashionista-approved looks, our favorite part about them is how they style current trends to be wearable and achievable.
But if she had to describe her favorite looks, it would be those that are clean-cut, feminine, and wearable. She's a fuss-fee, function-over-fashion kind of gal, and if a garment, pair of shoes, or purse can be worn with multiple outfits, then all the better. Given the nature of her job that requires her to look different each and every time she appears on television, sustainable fashion has become second nature for Marie.
Mastering the art of flattering her svelte frame and knowing when to say no to certain styles and trends that don't help, too.
As for her favorite designer labels and brands? They don't exist. She'll indulge in luxury once in a blue moon (her most recent purchase is a padded Bottega Veneta woven clutch), but even then, the pricier things in her wardrobe are mostly what she calls her rare, "storied pieces"—items she inherited and hold sentimental value, one-of-a-kind gifts from loved ones, or things she feels she can eventually pass on.
Marie doesn't believe in finding the value of fashion in what the tag reads, and more so how much something costs; if a piece makes you feel like you can conquer the day ahead and how you look keeps your happiness meter filled from day to night, that's all that should matter.
Besides, she laughs, no one ever spots a fashionable woman then goes up to her to inspect the insides of her clothes to see where they were purchased. In fact, it's the self-confidence she's radiating that they're noticing and admiring—the clothes are just complementary.
But even with everything she's accomplished and the woman she's become, Marie reveals she wasn't always as certain about herself as she is today. Like many women, Marie in her youth was undecided about some parts of her identity and the image she wanted to project.
Looking for someone to model herself after, she looked at many a successful magazine editor and fell in love with their ability to command a room with their presence not only with what they wore, but with how sure they were of themselves.
It didn't matter if they were in jeans and a button-down, or some crazy, fashion-forward dress; what was most inspiring to Marie was that they were nothing but that: themselves.
And then, as Marie gradually found her footing, her career moved her out from the newsroom and into the rest of the world. In the process, she found inspiration in all the beautiful countries and cities she's been fortunate enough to visit.
Greece, France, Turkey, Italy, to name a few—every new destination afforded her the opportunity to see different takes on style (the effortlessness of the French!), breathtaking architecture, and picturesque views (because great fashion isn't limited to the runway but gathers inspiration everywhere).
Cherry picking from the most memorable and influential of these experiences, Marie figured out her ultimate style philosophy: "Not caring so much about what [others] think about this outfit that I'm wearing. You're supposed to wear the outfit, and not the outfit wear you," she says.
In her OOTD of ivory-hued coordinates accessorized with rings from her grandmother and son, Marie talks about how she had just arrived from Bali earlier that morning and headed straight to her shoot. A couple of weeks later, she'll be off to New Zealand and after that, it'll be summer projects left and right.
With her posture sure and straight as she details her responsibilities and professional passions, Marie looks—or rather is—every inch a woman of style. Her hair hangs in softly crimped waves to frame her face that's dusted in a sheer coat of rouge, and it proves it—it doesn't take much to earn the title.
All you need is a sure sense of "you," the most stylish thing a woman can ever invest in.
On her ultimate style philosophy: 'Not caring so much about what [others] think about this outfit that I'm wearing. You're supposed to wear the outfit, and not the outfit wear you'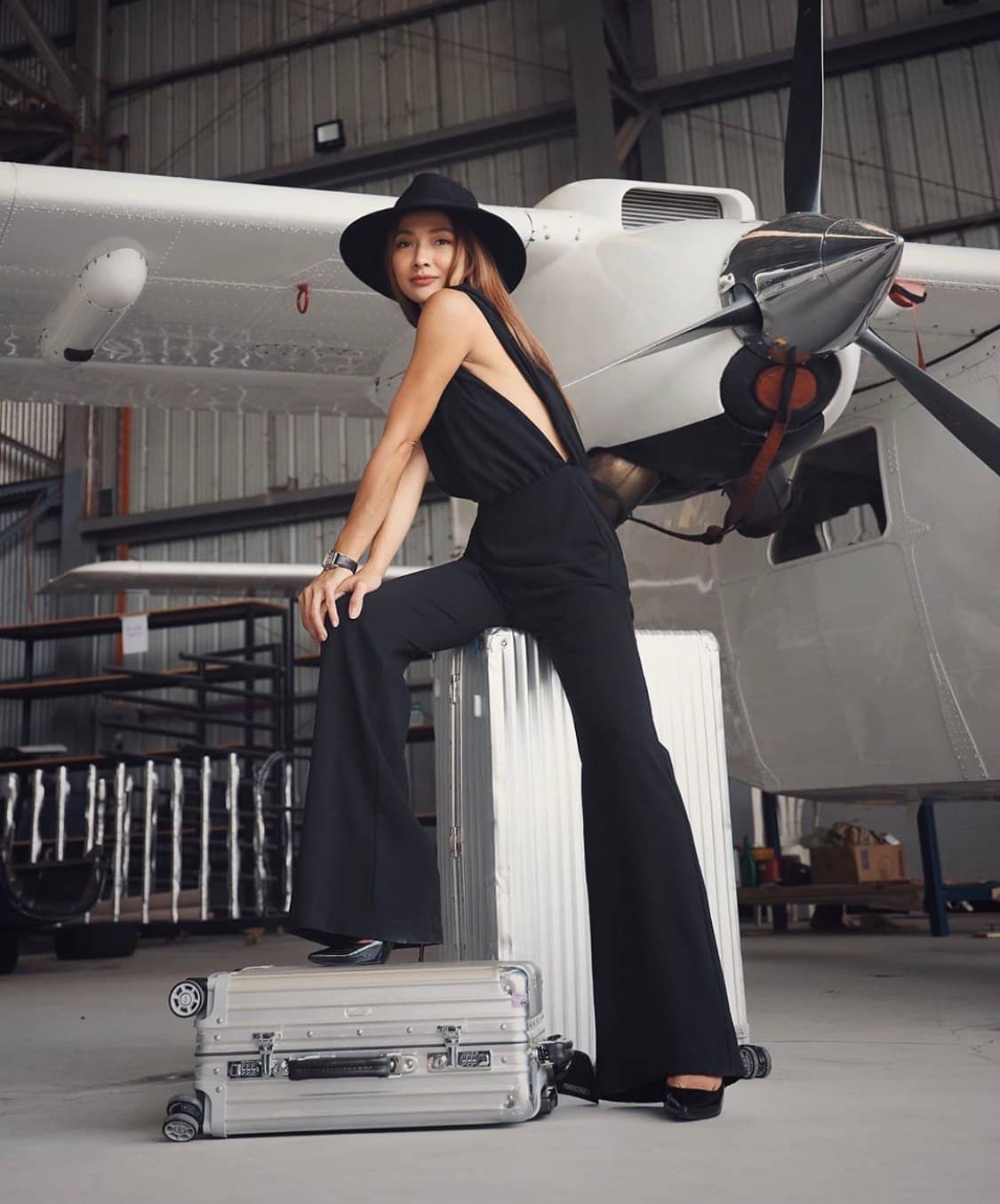 Metro Most Stylish 2020: Marie Lozano
Metro Most Stylish 2020: Marie Lozano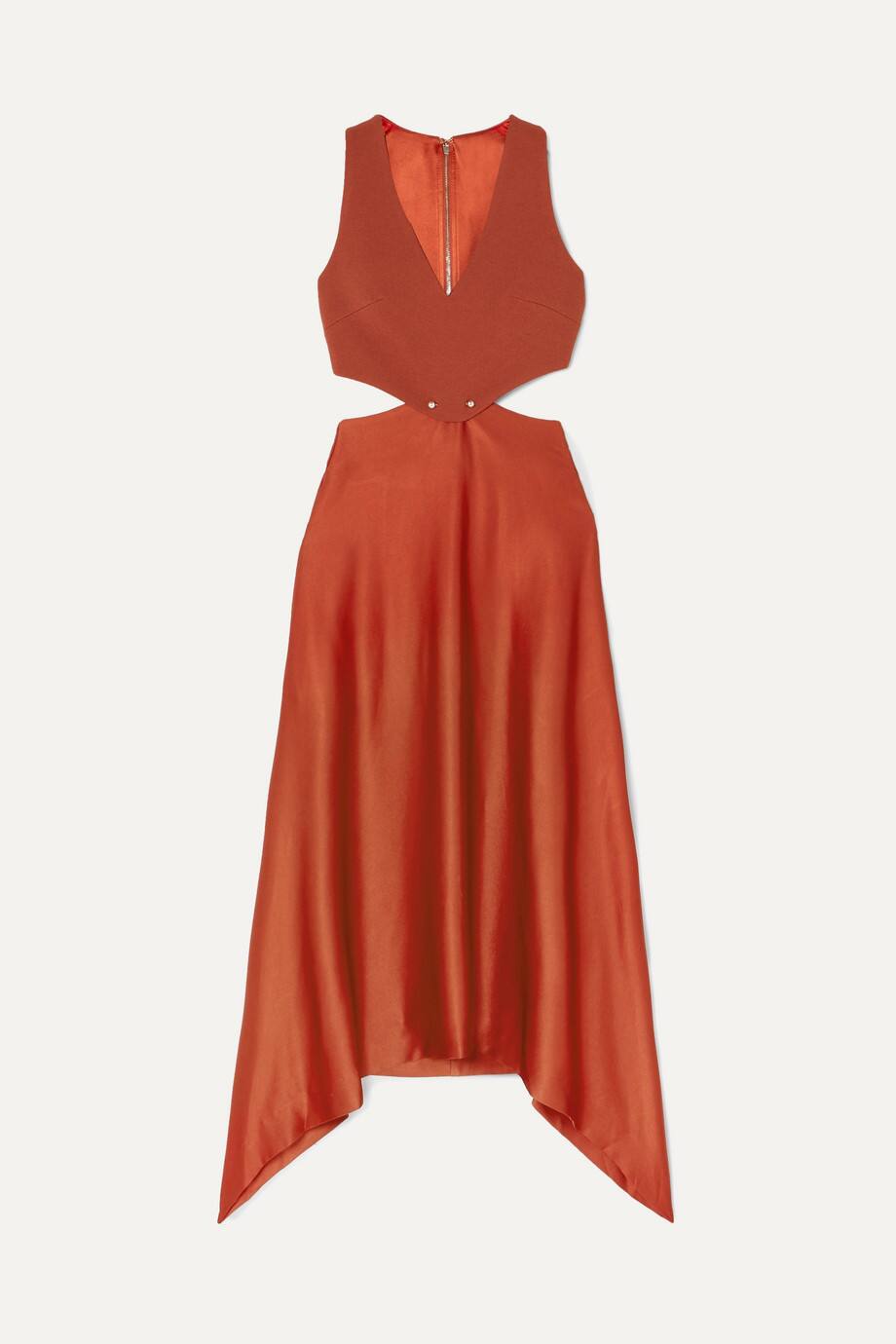 Produced by Kat Cruz-Villanueva and Judy Arias
Photography by Seven Barretto
Video by Alivve.
Creative Direction by Chookie Cruz
Makeup by Gen Villamiel of Team Albert Kurniawan
Hairstyling by Nikko Bruel
Production Design by Angelique Abesamis-Castro
Additional Footage by Spotlight Creatives
Styling Assistants Hillary Lee, Gabby Gamboa, and Marie Cu of Styedit Group
Shot on location at Sofitel Philippine Plaza Manila
Special thanks to Margot Calimon of Sofitel Philippines Plaza Manila; Pandora; SM Home at all SM Stores; Crate & Barrel, Philux, and Lamana PH
Additional gallery images from @iammarielozano