#MetroMostStylish2020: Rosanna Ocampo
The designer talks about her fashion evolution and how her designs mirror her personal style
"I believe that there are no limits, there are no rules, and anything goes." This is Rosanna Ocampo's style philosophy. The designer, who's been in the business for over 10 years, weaving together beautiful custom-made and ready-to-wear pieces, is one of Metro's Most Stylish women this 2020. And it's no surprise—beyond a quick gander at her #OOTDs on her Instagram account, the designer's eye for creating fun, playful, and sophisticated pieces shows just how much of a style icon she truly is.
"I only design clothes I would actually wear," Rosanna tells Metro.Style. This approach to designing leads to unique, special pieces, as each of her collections will show you. After an exclusive interview with the magazine back in 2018, Rosanna is back to talk about her style inspirations, how she's incorporating sustainability into her brand, and what her advice is for women who want to hone their style.
"My style is definitely feminine, but I would never say that it's on the sweet side; it's actually more on the playful, flirty side," she says. "I have been drawn to color ever since I was little, so I think that was the natural direction of my aesthetic."
Rosanna, whose first-ever creation was her prom dress—"a mini, metallic blue halter dress"—does admit that she owes the rest of her design principles to her time in Italy. After graduating from business management in college, she flew to Milan to study fashion. "That's where I studied, that's where I learned really how to focus on what I wanted to portray as a designer, and being there, absorbing everything in the fashion capital, it really brought out who I was as a designer."
As a daughter of the world (and of fashion!) Rosanna has always looked to travel as something that inspires her to dress up.
"I dress accordingly to which city I go to, and travel is definitely my biggest source of inspiration. As a designer," Rosanna says, "it's very important to broaden your horizons and absorb different cultures. Sometimes when I go to a certain place, I feel like I connect immediately. This is the part that I bring home, and so, let's say, for example, I'm in Paris, I totally dress up to the nines. If I'm in Italy, I dress the way I used to when I was there. If I'm in Mykonos, then I'll live boho. I work very hard, but I also travel a lot. It's my outlet, and at the same time, it feeds me for my next collection."
Her phases in life also influenced the pieces that she would design. "When I came back here—that was 2007—I was very much single. I'm a sociable person, I'm an extrovert, I like meeting people, I like going out, I like to party, and so, my dresses that I designed at that time were so short. They were for who I was at that particular period. I would like to say what my clients also have said, that my style has very much evolved—I'm married, I'm a mom of two… So, the hemlines have gotten longer and longer," she laughs. "That's life! It changes all the time, and you can still very much tell that it's made by me."
Rosanna, most importantly, also makes a conscious effort to be sustainable in her line of work. "[People] are more aware of how we should be focusing our energy on this. Thankfully," Rosanna says, smiling, "I am not a fast fashion brand."
"I make clothes that are built to last. Each piece, things I specialize, for example one shirt, it takes us about three to four days to make this shirt, and we expect that the people who buy the shirt from us, is not someone who is going to throw after one season. These are shirts that tell a story, and I hope that the message I convey is not something you just want to discard of."
Rosanna has been a staple at Artefino, having joined around three years ago, and through it, she and her brand have continued to help tribes promote and continue their livelihood. "We also make sure that our material is sourced properly," Rosanna adds. "Not that everything I do is that look, but what I aim to do is modernize our heritage through my own aesthetic."
As a fan of flirty, feminine pieces—you'll often find Rosanna in lux, sophisticated classics—Rosanna has this to say to women who are still figuring out what their style is: "Don't think about it too much. I don't think I had any idea about my sense of style when I was young, and when you're more sure of yourself and you're confident in your own skin, and you don't keep on comparing yourself to other people, it will really just come naturally."
Because for Rosanna Ocampo, one of Metro's Most Stylish women in 2020, it did.
On her personal style and design philosophy: 'I believe that there are no limits, there are no rules, and anything goes... I only design clothes I would actually wear'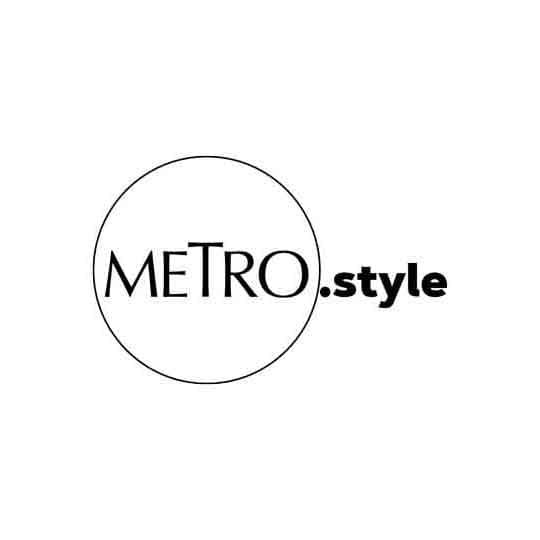 Two-toned blazer by Helmut Lang, lace bra by La Perla, black pants by & Other Stories, clutch bag by Rosanna Ocampo, and heels by Gucci
Rosanna Ocampo's outfits: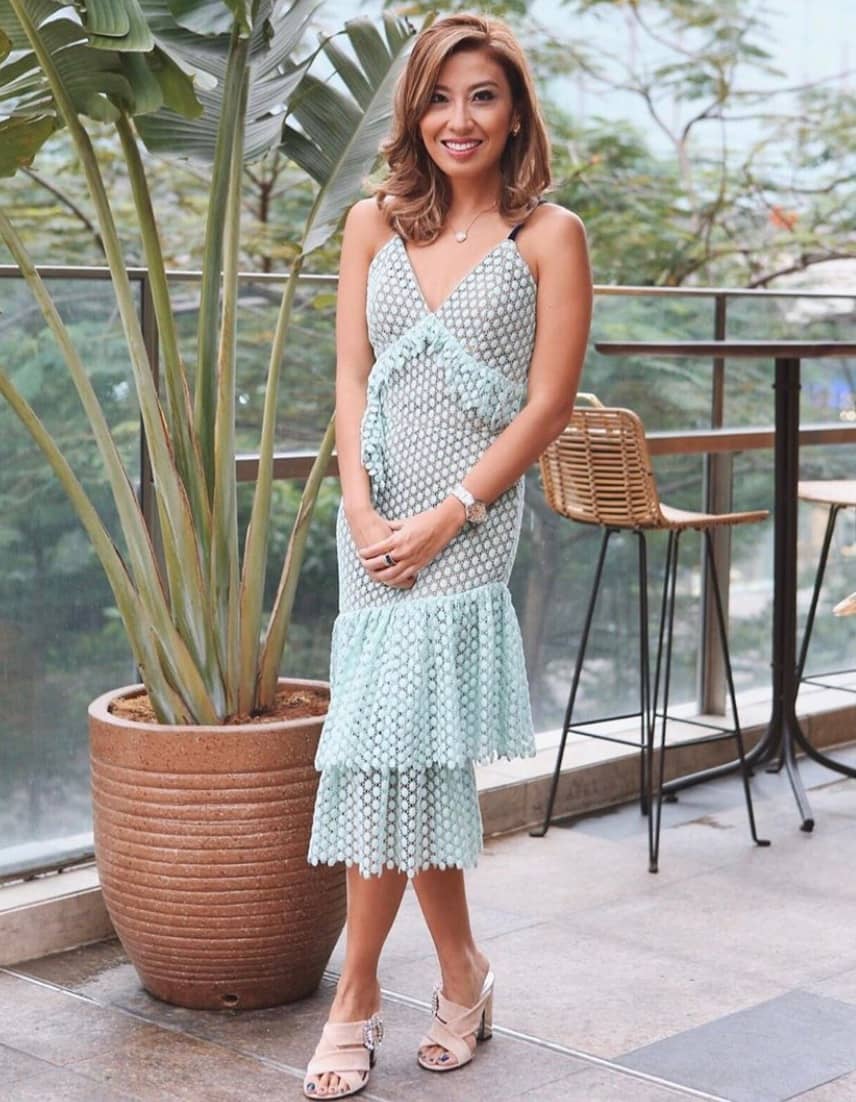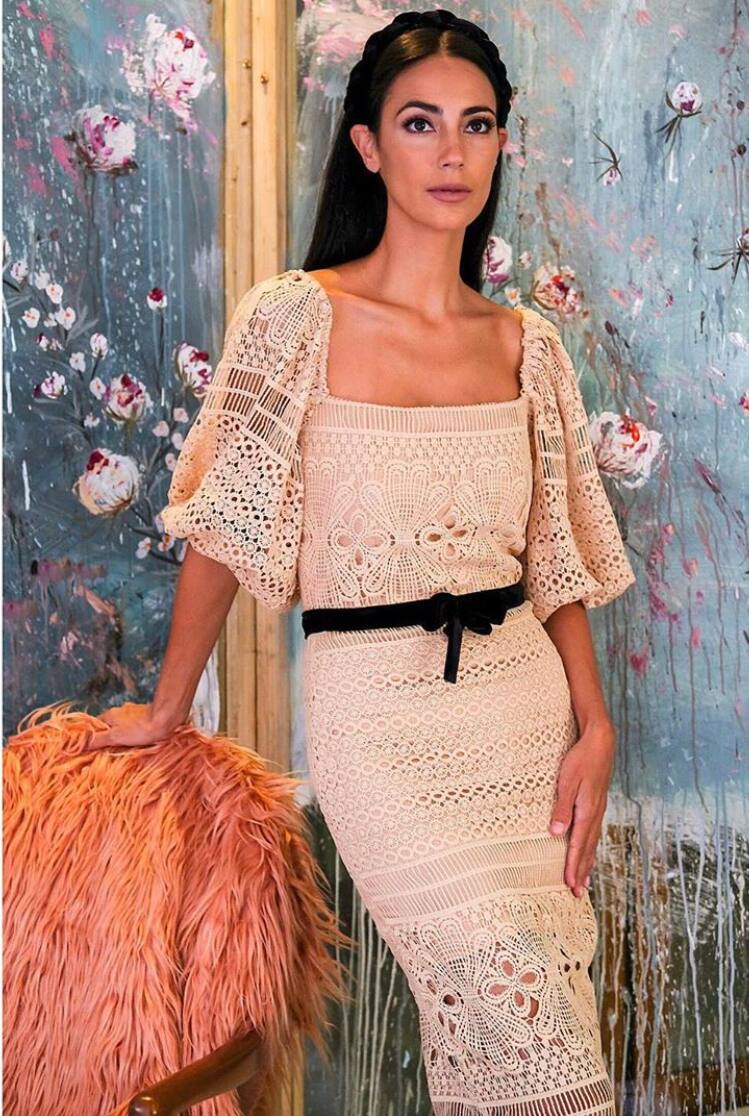 Produced by Kat Cruz-Villanueva and Judy Arias
Photography by Seven Barretto
Video by Alivve.
Creative Direction by Chookie Cruz
Makeup touch-up by Bryan Lim of Team Albert Kurniawan
Hairstyling by Francis Guintu
Production Design by Angelique Abesamis-Castro
Additional Footage by Spotlight Creatives
Styling Assistants Hillary Lee, Gabby Gamboa, and Marie Cu of Styedit Group
Shot on location at Sofitel Philippine Plaza Manila
Special thanks to Margot Calimon of Sofitel Philippines Plaza Manila; Pandora; SM Home at all SM Stores; Crate & Barrel, Philux, and Lamana PH
Additional images from @rosannaocampo_rod