#MetroMostStylish2020: Sarah Lahbati
The fashionista mom of two shares her thoughts about dressing up. "Make sure that you're comfy and make sure that you look your age," she points out
For the blushing bride-to-be and soon-to-be Mrs. Gutz, the kiss of true love shines brightly on her stunning face.
Sarah Lahbati is a sensual and sultry beauty with perfect features seemingly sculpted by the very hands of a Renaissance artist. While strong and empowered, Sarah also exudes an aura of youthful innocence that many find captivating.
The quiet beauty of Filipino, Swiss, and Moroccan descent has found herself at just 26 years old the unassuming style icon that many young ladies of this generation look up to.
Known for her genteel demeanor, Sarah is the epitome of effortless, ultra-feminine style. While always on-point when it comes to her fashion game now—whether sashaying on the red carpet or heading out for a quick mall run—Sarah admits that this hasn't always been the case for her. "When I was younger, I would wear anything and everything, and explore fashion in such a bad way," she muses.
She recalls the fashion faux pas from her teen years. "I got a super short Rihanna haircut and thought it was super cool. I felt so confident getting that haircut, but it looked anything but fierce," she laughs. Another trend she regrets was getting obsessed over dying her hair and putting blue cellophane highlights, which only appeared under direct light. "I don't know what I was thinking, but when I was young," she laughs. "I had just always wanted to experiment with beauty looks and fashion trends. Thank God I'm sticking to more classic things now; you have to learn the hard way!" she smiles.
It was through these years and stages of experimentation that she was able to discover herself and her style, and uses each to give substance to the other. Today, when one takes a deep dive into her closet, you'll see a more refined and edited wardrobe, reflective of a true lady. No more crazy styles.
"I personally love mom jeans, because they look amazing on everyone. Also, I stock up on good black shirts and blazers. All this sounds very basic, but when you style these together with pretty shoes or when you get made up, I think it looks very chic and classic," she tells Metro.Style.
Dressing up, according to Sarah, is something that she looks forward to everyday. There's something meditative about the routine, she insists. It sets you in the mood, it gets you in the zone, and a beautiful outfit—when chosen correctly for the right occasion—becomes an armor that makes you feel confident. And nothing is more empowering than greeting the world with an amazing outfit that makes you feel unstoppable. This is why she also loves doing photo shoots. Although that means she'll be away from her children for a bit, she still enjoys sitting in the makeup chair and indulging in a little "me-time" as she gets dolled up.
When it comes to her daily life, she likes to plan her outfits the day before. "But most of the time, it's like, okay, I have to leave," she quips. So she pulls up whatever is in her closet, usually a pair of blue jeans, a cool shirt, a blazer, and nice heels—the latter of which is her guilty shopping pleasure. "I also love bags," she says with a twinkle in her eye.
For Sarah, her approach to style is greatly influenced by Parisian flair, which she considers somewhat the gold standard in styling. "There's just something about the French. I feel like they always look effortless, but behind that 'effortlessness,' it probably took them an hour to pick out an outfit and get ready.
"I love as well how their hair is not so perfect. Here in the Philippines and like Korea, women—especially artistas—are made to look so polished on TV. Every hair is combed and sprayed into place. I think it's cool when a woman looks undone and not so perfect," she muses.
As of the moment, though she feels that she has already found her signature style, Sarah still loves to be a little playful when it comes to fashion. "I always tell myself when choosing an outfit, have fun but don't overdo it. Make sure that you're comfy and make sure that you look your age," says the beautiful mother of two.
She cites style icons like Amal Clooney, Brigitte Bardot, Bianca Jagger, and Elizabeth Taylor as some of the women she admires for their fashion and beauty looks. But, for Sarah, a woman of style can be anyone and everyone, saying, "For me, a woman of style is someone who knows how to have fun with clothes. She is classy but young and fun, and never afraid to try new looks."
On her style influence: There's just something about the French. I feel like they always look effortless, but behind that 'effortlessness,' it probably took them an hour to pick out an outfit and get ready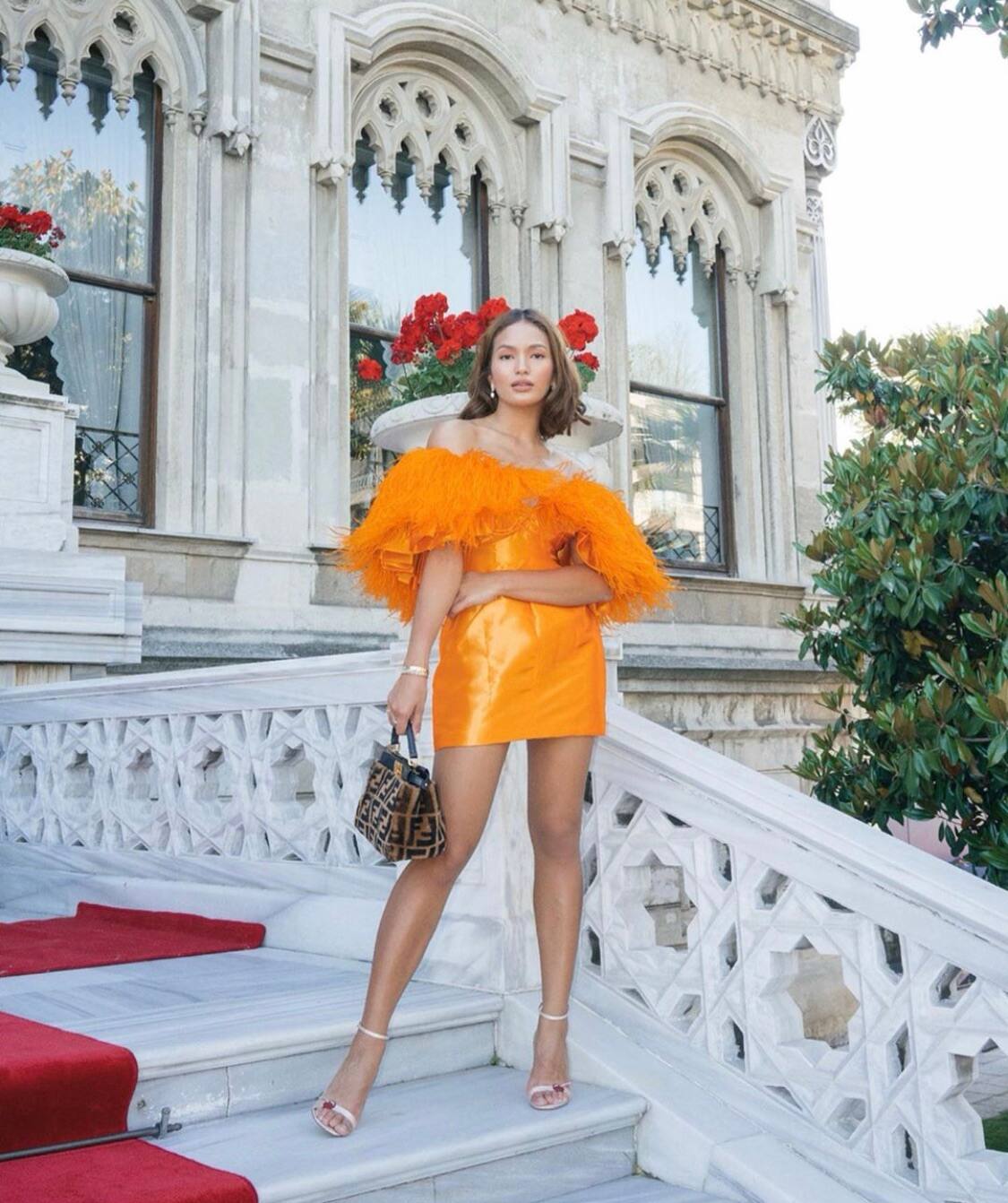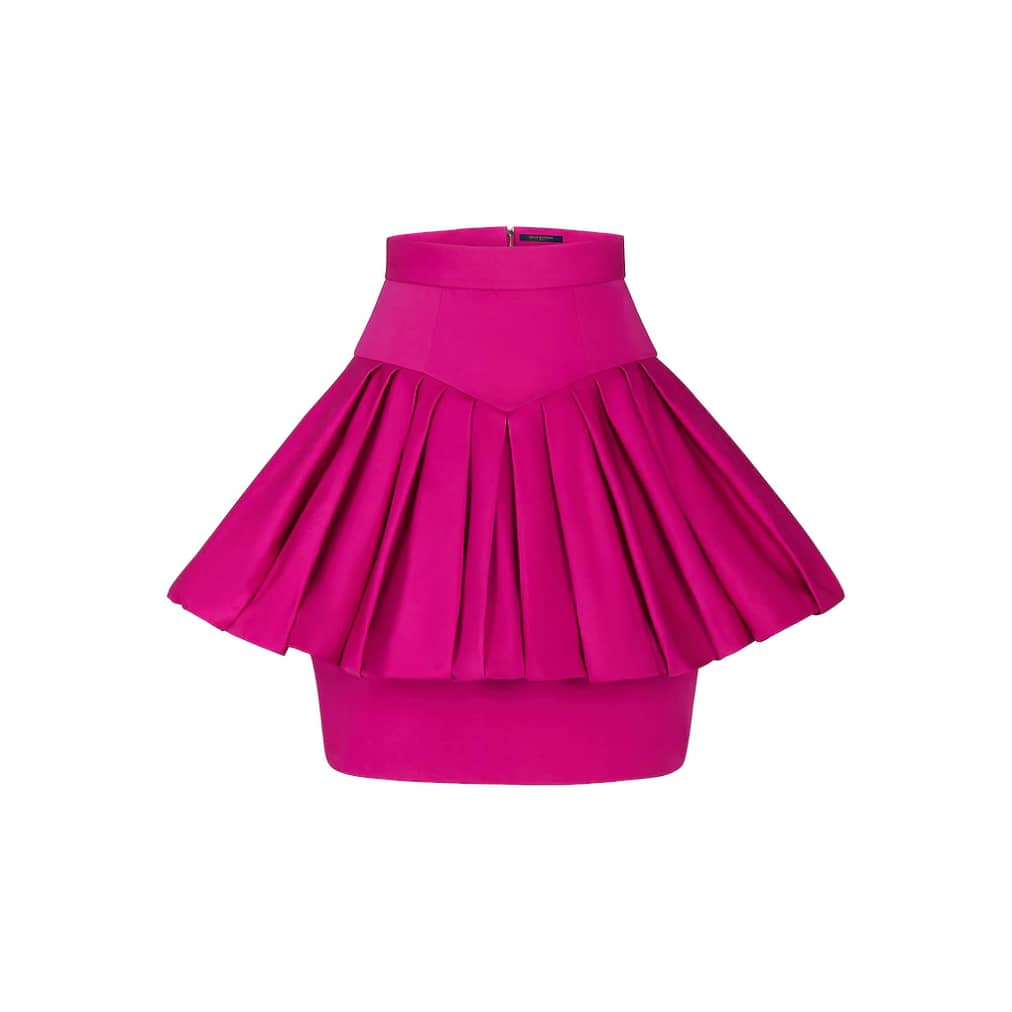 Produced by Kat Cruz-Villanueva and Judy Arias
Photography by Charisma Lico
Video by Alivve.
Creative Direction by Chookie Cruz
Styling by Maita Baello and Shark Tanael of Qurator Studio
Makeup by Mikka Marcaida
Hairstyling by Archie Gilbero
Production Design by Angelique Abesamis-Castro
Additional Footage by Spotlight Creatives
Styling Assistants Hillary Lee, Gabby Gamboa, and Marie Cu of Styedit Group
Shot on location at Sofitel Philippine Plaza Manila
Special thanks to Margot Calimon of Sofitel Philippines Plaza Manila; Pandora; SM Home at all SM Stores; Crate & Barrel, Philux, and Lamana PH
Additional gallery images from @sarahlahbati