#MetroMostStylish2020: Tessie Singson
She shares how she became known as Lola Androgynous and how, at 67, she still manages to turn heads with her fabulous fashion ensembles
Some people think that age can put limitations to one's fashion sense. Lola Androgynous is definitely not some people.
Tessie Singson, more commonly known as Lola Androgynous or Lola A, has mastered the art of breaking age barriers when it comes to fashion. At 67 years old, Lola A's Instagram feed epitomizes a sense of style that is fearless, bold, timeless, and of course, androgynous.
Lola A's fashion pieces are enviable. She effortlessly rocks platform shoes by Maison Margiela, Uma Wang or Jil Sander, gracefully dons shapeless ensembles by Comme des Garçons or Yohji Yamamoto, and fiercely wears gender-neutral pieces by Rad Hourani, JW Anderson or Moschino. The fine lady loves her pairs of earrings from Marni, YSL, Celine and Chanel too, and she definitely knows how to style her outfits with stunning bags from Fendi, Vivienne Westwood or Louis Vuitton.
"I am the only girl among the siblings so growing up, my mother enjoyed dressing me up as if I were a doll. Tingin ko doon talaga nag-start ang love ko for fashion. My mother influenced me a lot because she also loves dressing up for herself. It evolved from there," Lola A shares.
Lola A noted that her fashion journey has been experimental, which led her to finding her signature androgynous style.
"As a teenager, siyempre I followed fashion trends. And that time, bell-bottom pants were in, paired with body-fit tops. In my 20s naman before I got married, I wore a lot of printed dresses, paisley long-sleeved tops, loose pants, and button-downs. I tried almost everything, and I have no fashion regrets at all, because everything I tried for fashion led me to discovering my own sense of style."
And these days, her love for shapeless silhouettes, oversized ensembles and androgynous pieces has earned fashion nods from fans and fashion insiders worldwide. "At my age now, I don't follow as much trends anymore compared to when I was younger. I wear what I want, because I am more sure of who I am and what exactly I want to wear," she says.
Lola A highlighted that her style philosophy is all about being minimalist, timeless, and experimental. "I don't follow trends, but I invest on fashion pieces that I know I can wear years and years from now, and that I know I can style a lot of ways. Like this tailored jacket I am wearing right now, I've had this for ten years now. I love separates because I can mix and match, and style pieces a lot," she says.
Her love affair with androgynous fashion started when she first got inspired by Japanese fashion designers. She cited Rei Kawakubo and Yohji Yamamoto as her favorite fashion creators. While she draws her style inspiration from her personal fashion icons Tilda Swinton and Stella Tennant.
"If I could choose top fashion staples right now from my closet, I would, of course, pull out my vintage and contemporary pieces of jewelry. Then a unique bag, a pair of statement shoes, a structured and tailored jacket, and of course, my pair of glasses which is my signature accessory," she shares.
"My style mantra is that, fashion can be recycled. I am an advocate of sustainable fashion. That's why I sell my pre-loved items in my own Instagram store called Lola A's Closet. That is my own simple way of pushing sustainable fashion, so I can somehow help lessen waste in fashion."
Lola A first made waves in the fashion scene back in 2010, when her personal fashion blog which documented her everyday outfits started to inspire a lot of fashion fans locally. By 2012, Lola A was included in various lists of top fashionistas in the country, created by local fashion magazines.
Her allure comes from being an effortless, almost nonchalant, androgynous fashion dresser. "I am just a regular lady who just loves dressing up, and I am not a fashion insider at all," she says. "My son's friends would always notice my outfits, na sabi nila talaga, why don't I start my own fashion blog. So when my son JP came back from San Francisco, California in 2009, that's when we started attending fashion events together, and finally in 2010, he helped me start my own fashion blog so I can document my outfits. Tapos hanggang sa naging Instagram na lang 'yung na-maintain namin, and I guess naging fashion influencer na ako dahil doon."
Lola A's son, JP Singson, is an international fashion photographer who covers big fashion events like Paris Fashion Week. Just last Paris Fashion Week Spring/Summer 2020, JP tagged his stylish mother along at the prestigious fashion event. And in a lovely twist of fate, Lola A had hit yet another milestone that any fashionistas would love to achieve. She has been featured by world-renowned Vogue magazine as one of the most scene-stealing street fashion stars during Paris Fashion Week S/S 2020—twice!
"There was this famous fashion photographer who noticed me, and all of a sudden, all these other fashion photographers came rushing to take a photo of me. Tapos that first one, he is from Vogue magazine pala. Siguro, napansin talaga ako kasi may edad na nga ako pero aura pa rin. Emote-emote ako ganyan," she says in jest. "Siyempre 'yung ibang fashionistas doon, puro bata. Ako lang ang nasa ganitong edad na fashionable pa rin. Who would have thought that I would be noticed by Vogue, especially at my age? It was really memorable for me, kasi siyempre, Vogue magazine 'yun."
Lola A shares her personal fashion tricks that never fail to get her noticed. "At fashion events, I do not necessarily wear gowns. In fact, I don't like gowns kasi you almost can't wear them again. I love wearing separates at fashion events, but bold ones like a tutu skirt paired with a tailored jacket—that's my favorite ensemble these day, actually. I would pick a tutu skirt over a gown, and style it. I love separates because I can style them a lot of different ways. I usually plan my outfits for events ahead of time, too."
Lola A also noted that androgynous fashion is actually more practical and more fuss-free even on regular days. "I love menswear pieces or androgynous staples because I get to wear easy makeup too, or style my hair effortlessly. On regular days, I just pull out whatever I want and they're usually black but bold outfits. My husband would always comment, why do I need to dress up kahit sa grocery store lang ako pupunta. I would always say, you never know when someone wants to take a picture with me, so dapat ready," she says.
More than feeling good about what she wears, Tessie loves that she can send a message through fashion. "I love that I get to inspire people through fashion. I inspire the young ones to dress up, and of course, women of my age. I send a message that fashion is not supposed to be limited by age. People should not be afraid to wear whatever they want. The most important thing about dressing up is an outfit should make you feel good, happy and confident."
"Being a woman of style for me means confidence. If you have confidence, you can get away with anything. My advice for those who want to find their own style is to just be yourself and have fun," she points out.
When asked what fashion piece is she eyeing on lately, Lola A casually shares, "Any bags or pairs of sandals from the new collection of Bottega Veneta, definitely."
At my age now, I don't follow as much trends anymore compared to when I was younger. I wear what I want, because I am more sure of who I am and what exactly I want to wear
Clothing credits:
Shirt by Hed Mayner; trousers by Issey Miyake; earrings by Celine; bag by Bottega Veneta; platform shoes by Jil Sander Waistcoat by Comme des Garçons; coat by Comme des Garçons x Macoto Takahashi; tutu from a flea market; headband by Prada; earrings by Celine; pumps by Maison Margiela White tee by Zara; Gray blazer by Maison Margela; culottes by Pleats Please; earrings by Peet Dullaert; bracelets by Pandora; belt by Alyx Studios; bag by Maison Margela; sneakers by Acne Studios White tee by Rick Owens; jacket by Uma Wang; trousers by Cosmic Wonder Light Source; bag by Yohji Yamamoto; flats by Uma Wang Jacket by Undercover; trousers by Comme des Garçons; earrings by YSL; sunglasses by ASOS
Tessie Singson's outfits: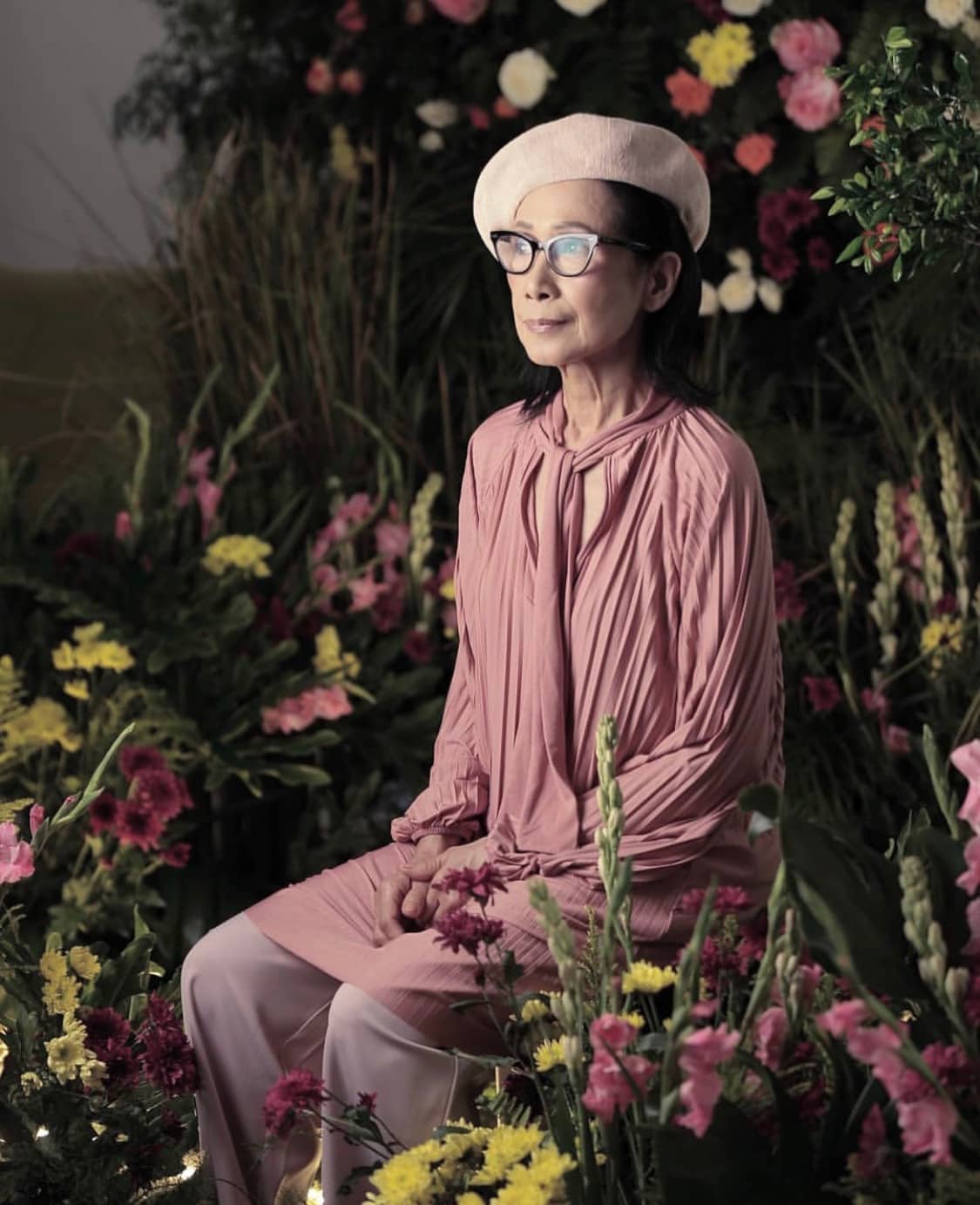 SWIPE LEFT OR RIGHT
TO NAVIGATE BETWEEN PAGES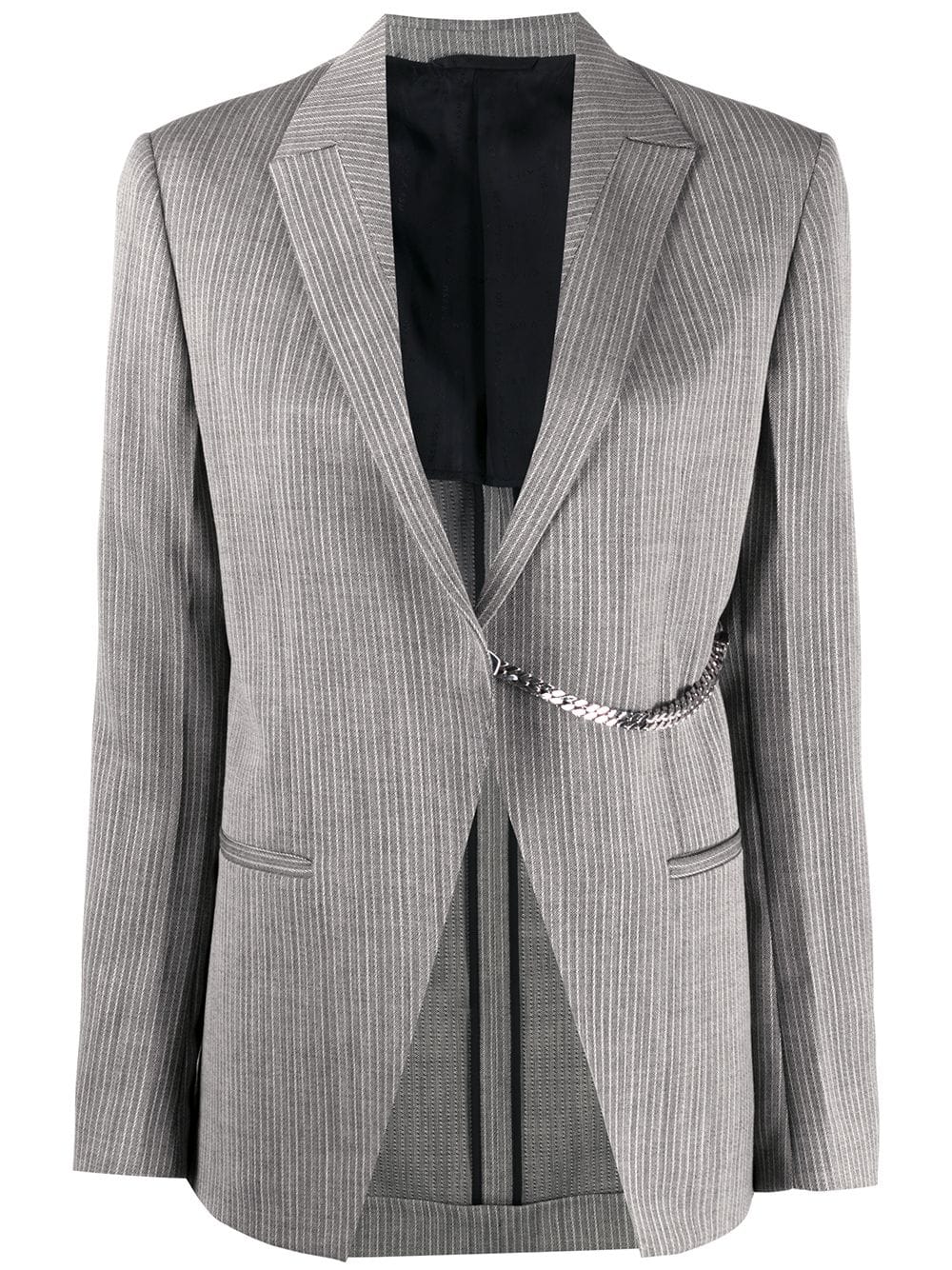 SWIPE LEFT OR RIGHT
TO NAVIGATE BETWEEN PAGES
Produced by Kat Cruz-Villanueva and Judy Arias
Photography by Seven Barretto
Video by Alivve.
Creative Direction by Chookie Cruz
Makeup by Gen Villamiel of Team Albert Kurniawan
Hairstyling by Nikko Bruel
Production Design by Angelique Abesamis-Castro
Additional Footage by Spotlight Creatives
Styling Assistants Hillary Lee, Gabby Gamboa, and Marie Cu of Styedit Group
Shot on location at Sofitel Philippine Plaza Manila
Special thanks to Margot Calimon of Sofitel Philippines Plaza Manila; Pandora; SM Home at all SM Stores; Crate & Barrel, Philux, and Lamana PH
Additional gallery images from @lolaandrogynous