Netflix K-Drama 'Mine' Is Actually A Fashion Goldmine! Here Are Our Favorite Looks So Far
We look at the most jaw-dropping ensembles from actresses Lee Bo-young and Kim Seo-hyung.
Unlike most K-dramas that feature clashing female leads, Mine spotlights two sisters-in-law who actually care for and support each other. Seo-hyun, the perfect and rational art gallery director played by Kim Seo-hyung is always in full support of her younger sister-in-law Hi-soo, the sunny and promising woman played by Lee Bo-young. These two powerful women serve as the core of elegance, ambition, and power in Netflix's newest binge-worthy drama.
Considered as outsiders in an excessively rich family, Seo-hyung and Bo-young were left with no choice but to strive to live with their family's greed and conspicuous consumption. Although we initially came for the drama, we definitely don't mind staying for the fashion! Playing as trophy wives in the Hyowon Group only means one thing: we're bound to see jaw-dropping ensembles that are attached with hefty price tags.
In the gallery down below, we give you the best outfits we've seen so far from this influential duo. From pleated Valentino dresses, tailored wool blazers from Alexander McQueen, floral viscose dresses from Gucci, we can't wait to show you how good Seo-hyung and Bo-young looked in high fashion clothing and jewelry!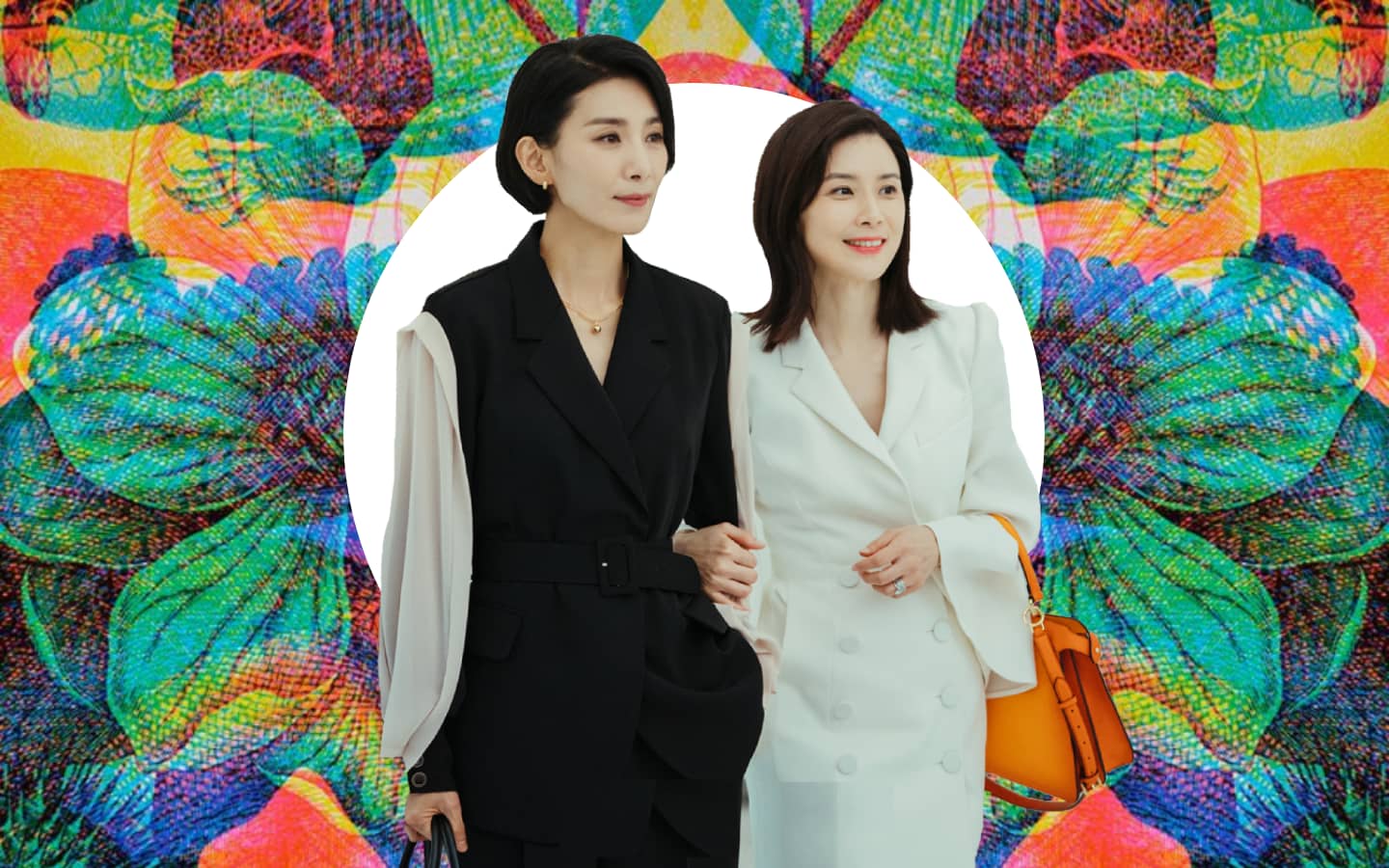 K-Drama Fashion In 'Mine'
K-Drama Fashion In 'Mine'