Here Are The 10 Most Stylish Miss Universe 2022 Delegates So Far!
From their arrival looks, their registration and fitting attires, to their brunch-ready outfits, and more, here are the Miss Universe 2022 delegates you should watch out for.
The 71st Miss Universe is well underway. Delegates from all over the world have come together at New Orleans, Louisiana in the hopes of winning the coveted Miss Universe crown. The competition started as soon as the delegates made their presence known in their arrival looks and during registration and fitting.
Philippines' representative Celeste Cortesi served charisma the moment she landed in New Orleans. For her flight, she wore a head-turning red ensemble and was pictured with her matching luggages and her Hermès carry-on. During the registration and fitting, Celeste wore a custom Chynna Mamawal high-shine suit styled with her Louis Vuitton Damier bag. Celeste also posted a sleek all-black look by Chris Nick! We can't wait to see more of her looks during the competition.
In the gallery down below, take a look at the most stylish Miss Universe delegates who already made quite an impact during the first leg of the competition. From our very of Miss Universe Celeste Cortesi, Miss Universe South Africa Ndavi Nokeri, Miss Universe Thailand Anna Sueangam-iam, and more, take note of these major contenders.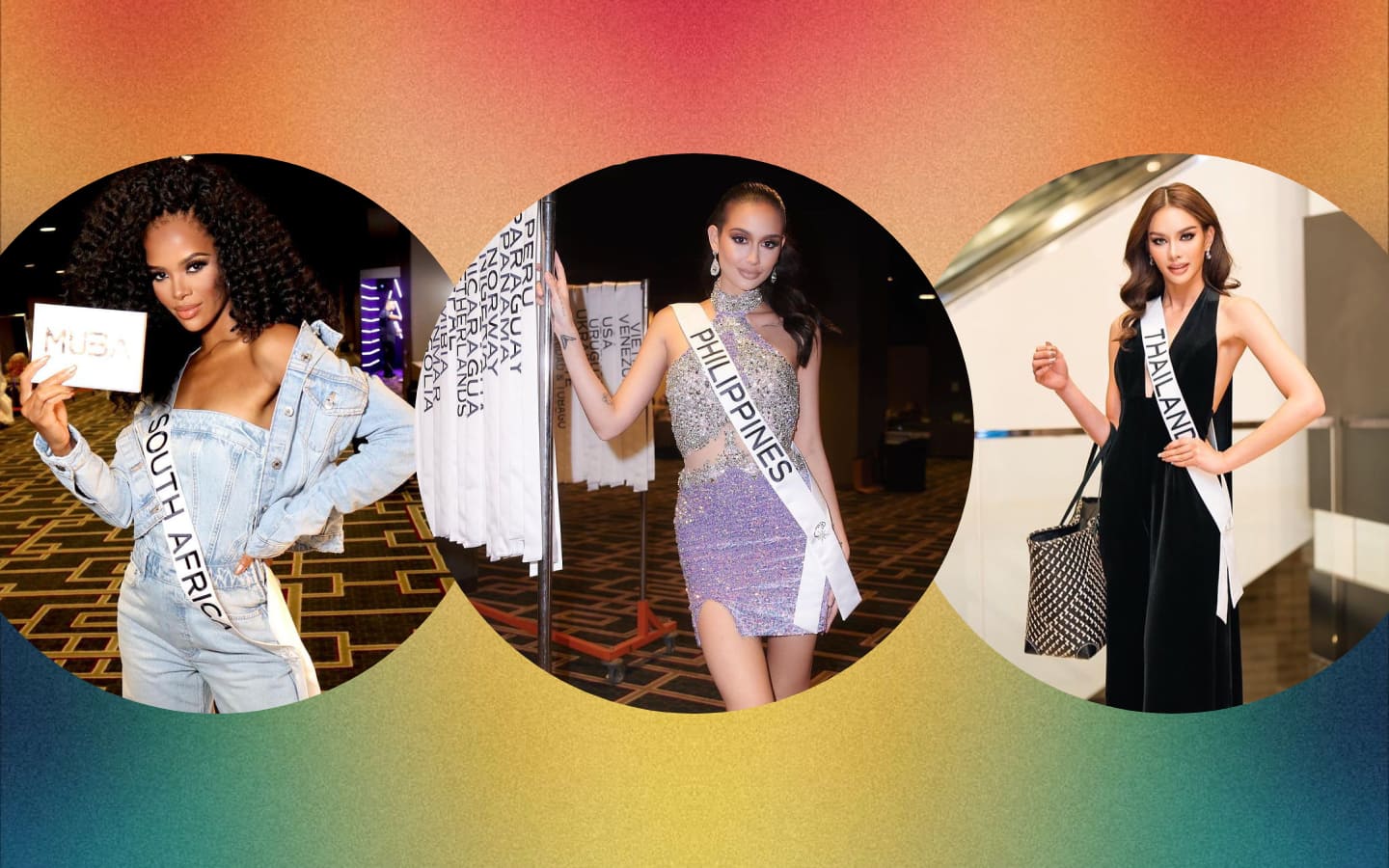 Miss Universe 2023
Miss Universe 2023