LOOK: Our Favorite Miss Universe 2021 National Costumes
Here are the best fashion moments from the Miss Universe competition so far!
The National Costume segment at the Miss Universe competition is where we start to see who has the claim for the crown. This year's candidates fell nothing short of brilliance as they took on the center stage with enthralling larger-than-life ensembles.
Our very own Beatrice Luigi Gomez made a bold move and showed her personal evolution through the Bakunawa. Her beguiling costume symbolizes the final form of her National Costume from the Miss Universe Philippines competition. The Golden Lunar Dragon-inspired look will for sure make history as the most exquisite Filipino-made National Costume to have ever walked the Miss Universe stage.
In the gallery down below, we also included the most show-stopping looks of the night. From Miss Universe Brazil Teresa Santos' fiery redwood-inspired costume made out of glasses and rattan, Miss Universe Vietnam Kim Duyen's festive green and purple look that honors the Tet holiday in Vietnam, to Miss Universe Bolivia Nahemi Uequin's grand interpretation of her country's flora and fauna, and more!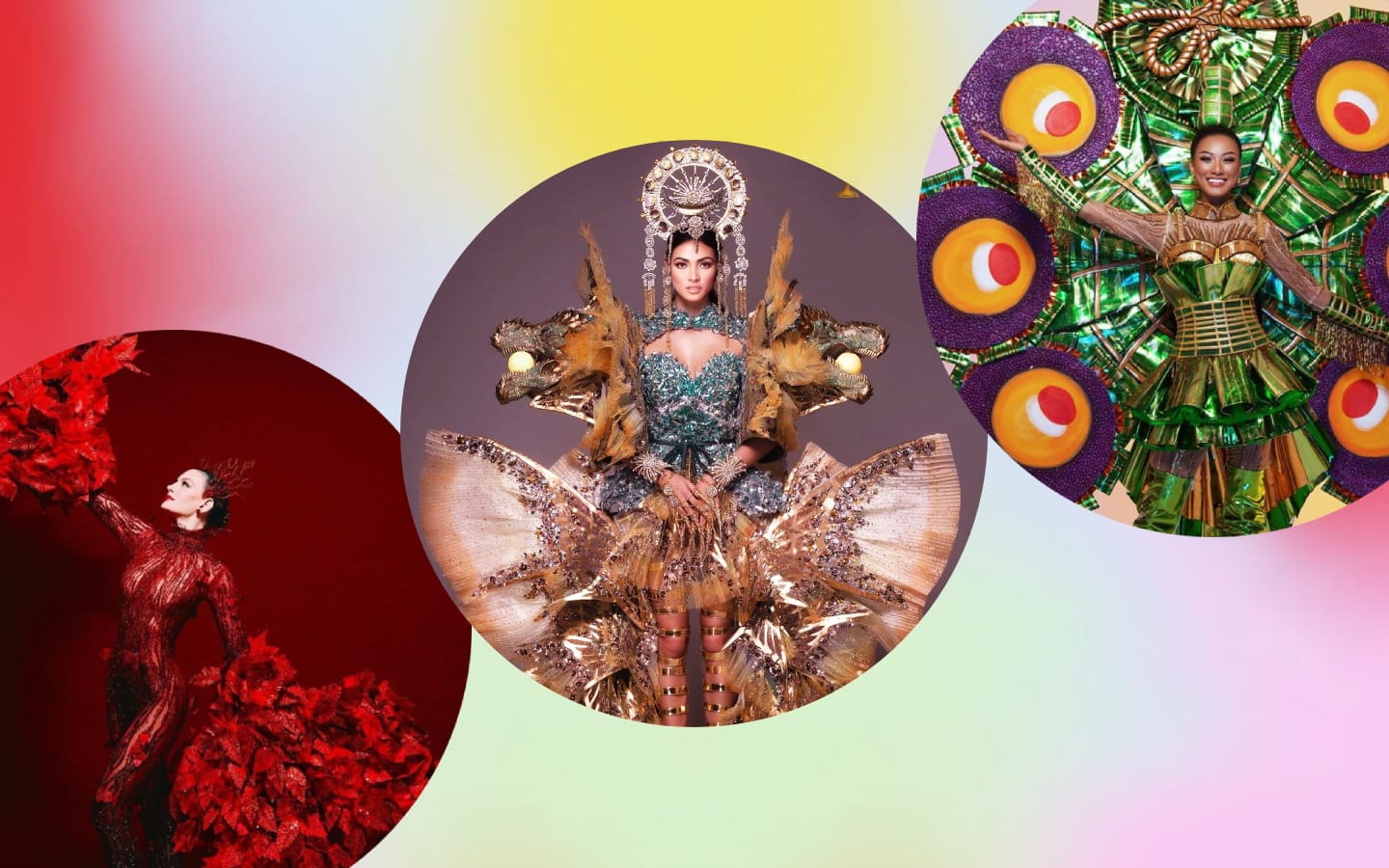 Miss Universe National Costume
Miss Universe National Costume