#MetroStyleWatch: The Top 5 Winning Gowns At The Miss Universe Philippines 2020
Get a closer look at Rabiya Mateo's winning look and the note-worthy gowns of the runner-ups!
The candidates of the Miss Universe Philippines 2020 did not fell short of heart-stomping fashion moments filled with Filipino pride and glamour! This year's journey for the Miss Universe Philippines crown comes in multi-color, as a sign of hope and celebration of our country's resiliency. Over 40 women took the stage in their brightest and boldest of colors, from their national costumes, Furne One's sultry swimsuits for the swimsuit competition, the evening gown presentation, and of course, the most awaited finale!
Dressed in outstanding gowns made by Filipino designers, take a closer look at the strong lineup of top 5 candidates in their winning ensembles. From the newly-crowned Miss Universe Philippines 2020 Rabiya Mateo and her rouge gown, 1st runner-up Maria Ysabella Ysmael's two-piece cobalt blue ball gown, to 2nd runner-up Michele Gumabao's stunning ombré-fied long gown, and more, you don't want to miss out on their momentous fashion moments in the gallery down below.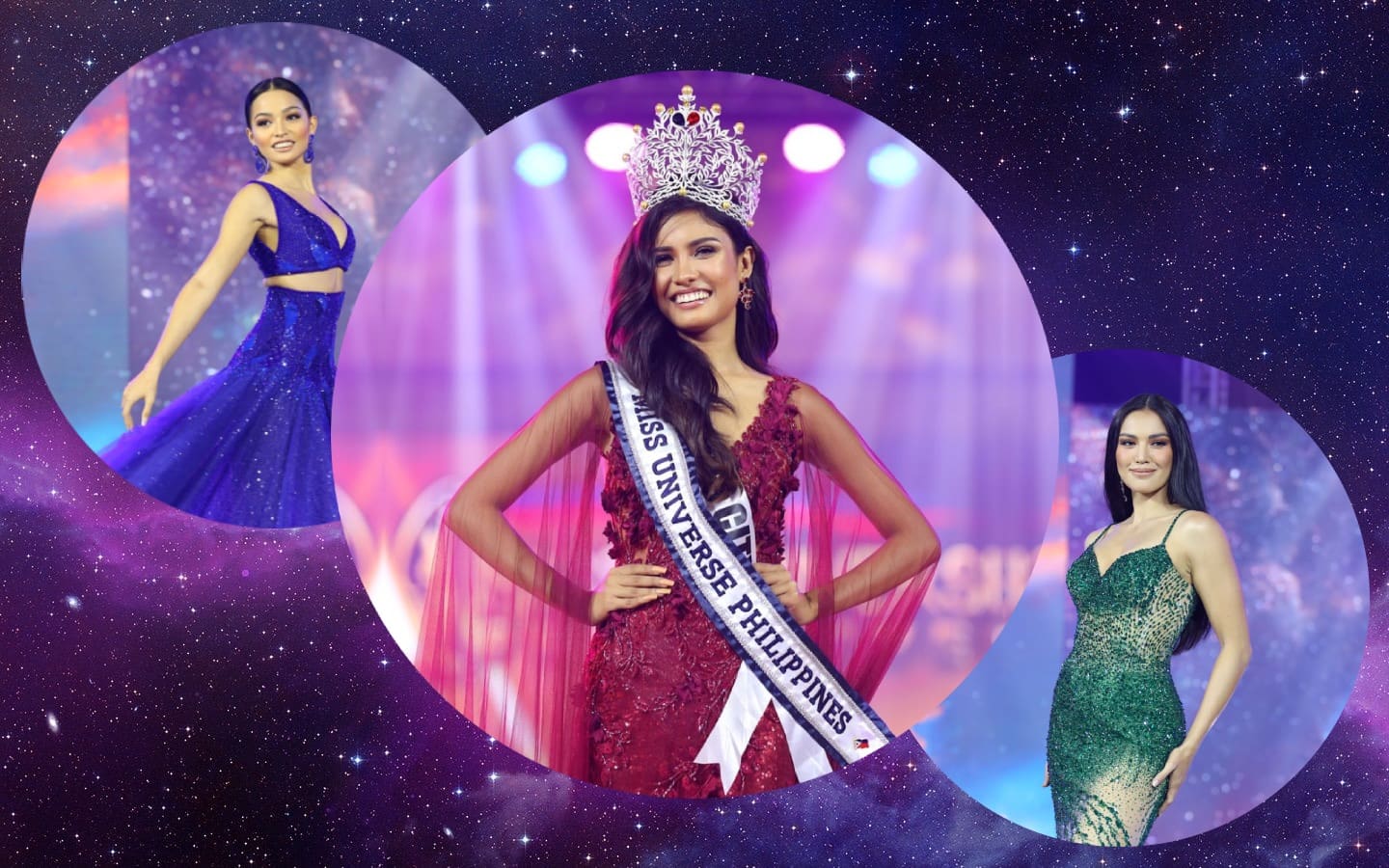 Miss Universe Philippines 2020
Miss Universe Philippines 2020
Photo courtesy of Miss Universe Philippines