Here Are The Top 10 Evening Gowns At The Miss Universe Philippines Show
Take a closer look at the beautiful gowns of the top 10 candidates of Miss Universe Philippines and know the designers behind them.
Filipinas once again made history at this year's Miss Universe Philippines pageant. Tonight was a phenomenal moment for all the candidates as they all showed what beauty, brains, and heart look like. Everything they wore on stage were divine! From their opening looks, their the swimwear they wore for the swimsuit competition, to the evening gowns of the night, each candidate truly looked beautiful inside and out.
In case you missed the most awaited part of the pageant, the evening gown competition, here's a quick refresher of what the Top 10 candidates wore. Designed by esteemed Filipino designers from all over the country, the candidates wore stunning high shine numbers. Sensual cut-out gowns were a definite favorite this year and we can't help but obsess over the many ways the candidates showed how one can look confident in daring gown.
Check out the gallery down below to see the Top 10 including the newly crowned Miss Universe Philippines 2022 Celeste Cortesi of Pasay, Miss Universe Philippines Tourism Michelle Marquez Dee of Makati, Miss Universe Philippines Charity Pauline Cucharo Amelinckx of Bohol, Miss Universe Philippines First Runner-Up Annabelle Mcdonell of Misamis Oriental, and Miss Universe Philippines Second Runner-Up Ma. Katrina Llegado of Taguig in their bespoke designer evening gowns for pageant.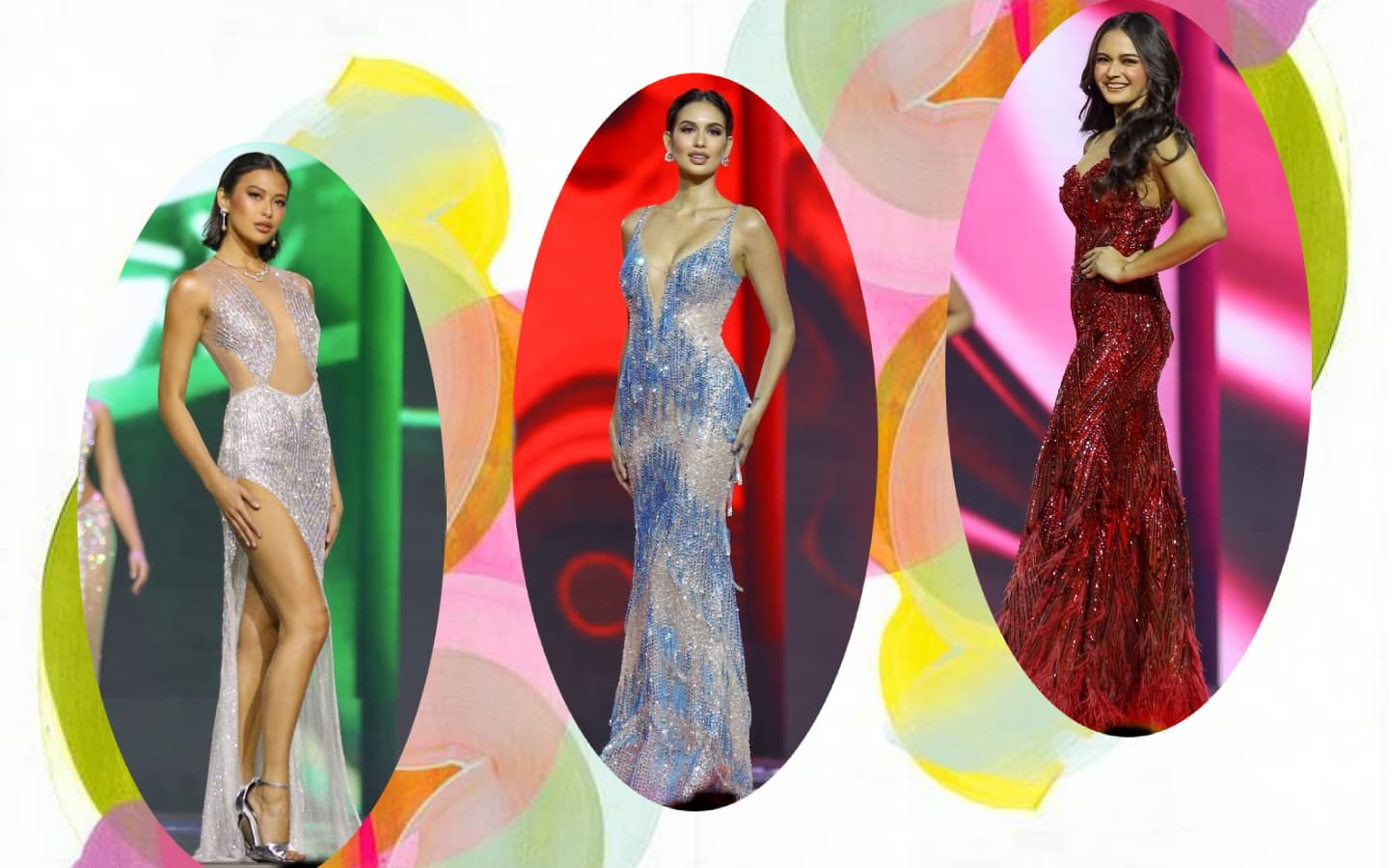 Miss Universe PH Evening Gowns
Miss Universe PH Evening Gowns