Here Are The Designers Behind The Winning Evening Gowns At The 2023 Miss Universe Philippines
Send love to these beauty queens and the designers who made their winning looks.
Glamour wasn't optional at the Miss Universe Philippines' evening gown competition, it was the highlight of tonight's finale. Always prepared for fashion moments, this year's candidates gave us back-to-back glamour looks that took control of our hearts the entire evening.
The newly crowned Miss Universe Philippines Michelle Marquez Dee of Makati opted for a classic black evening gown that featured a high slit and encrusted one-shoulder detail. Her evening gown was designed by Mark Bumgarner. High shine looks reigned supreme at this year's competition with the likes of Krishnah Marie Gravidez of Baguio and Christine Opiaza of Zambales sporting the finest evening gown ensembles of all. Krishnah brought a new silhouette on the Miss Universe Philippines stage with a gown that highlighted her hourglass shape. Christine was a sight to see in a Mak Tumang creation, the ruby red and glittering ensemble was truly one of a kind. Hailed fashion queen Angelique Manto of Pampanga made quite an impact with her emerald green cut-out evening gown. What a stunner!
In the gallery down below, find out who designed the winning evening gowns of the top 18 Miss Universe Philippines candidates.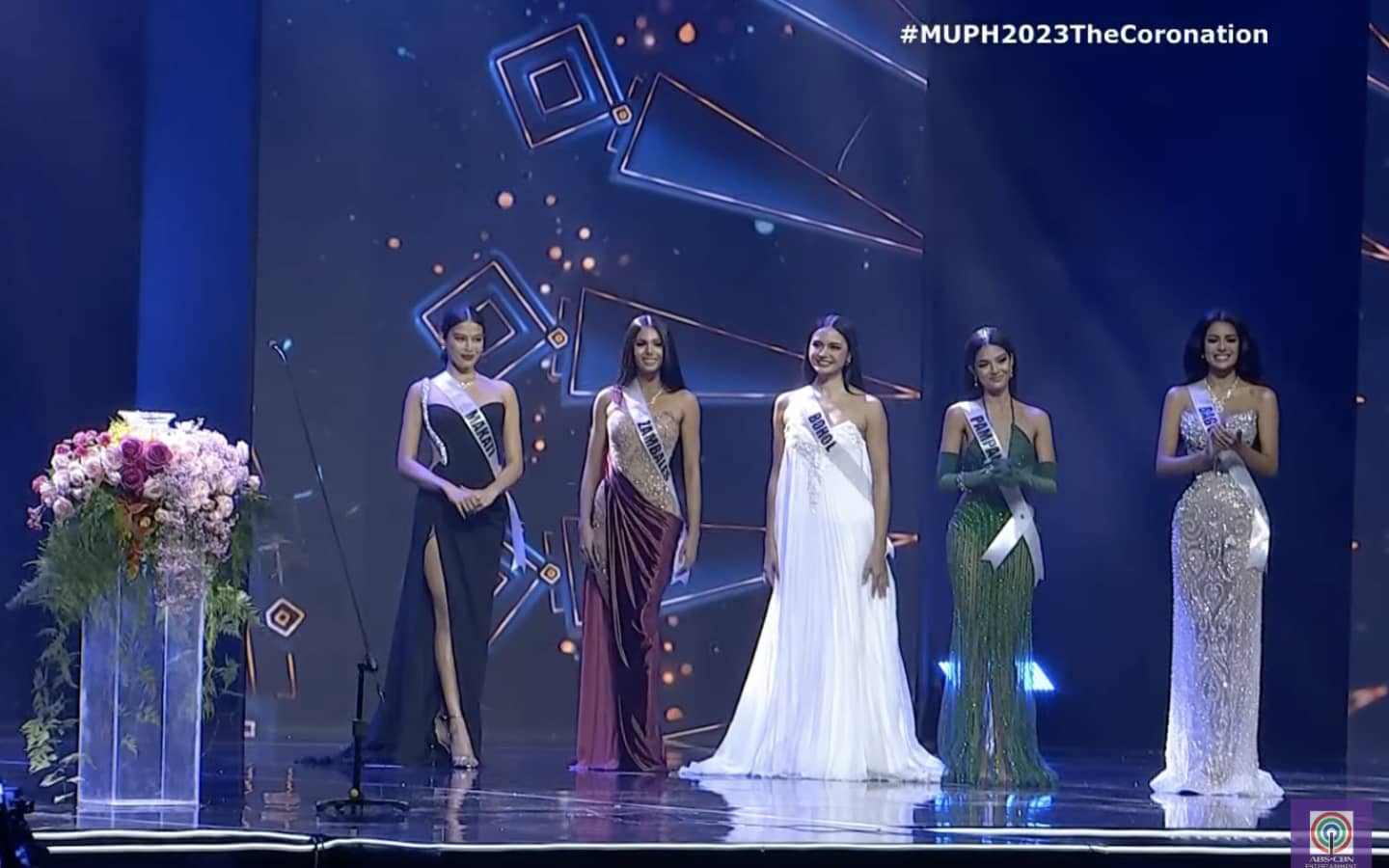 Photo Gallery
Photo Gallery