LOOK: Here Are All The Outfits Nadine Lustre Wore For 'Absolute Madness'
If you missed her performance, make sure to see the full recap of her looks here!
Like a chapter straight out of a storybook, Nadine Lustre gave us her heart and soul in Absolute Madness. From the set design down to her wardrobe, Nadine made sure that each detail perfectly encapsulates what it looks and feels like to step into her world. The actress and artist made use of her background in acting and her passion in music for her first solo concert. Picking up from where her visual album Wildest Dreams left off, Absolute Madness was a whole new level of genius. Set in an actual theater stage, Nadine worked with some of the biggest artists in the industry. Directed by theater veteran Menchu Lauchengco-Yulo, produced by Careless Music, and shot by The Finest, we think its safe to say that Absolute Madness has got to be Nadine's best collaborative project up to date.
In the gallery down below, we give you a full recap of what she wore for Absolute Madness. From the head-turning eye patch designed by Neric Beltran, Chris Nick's barely there gloves top, to the skin-like golden armor by Job Dacon, and more, make sure that you will not miss any of this fashion madness!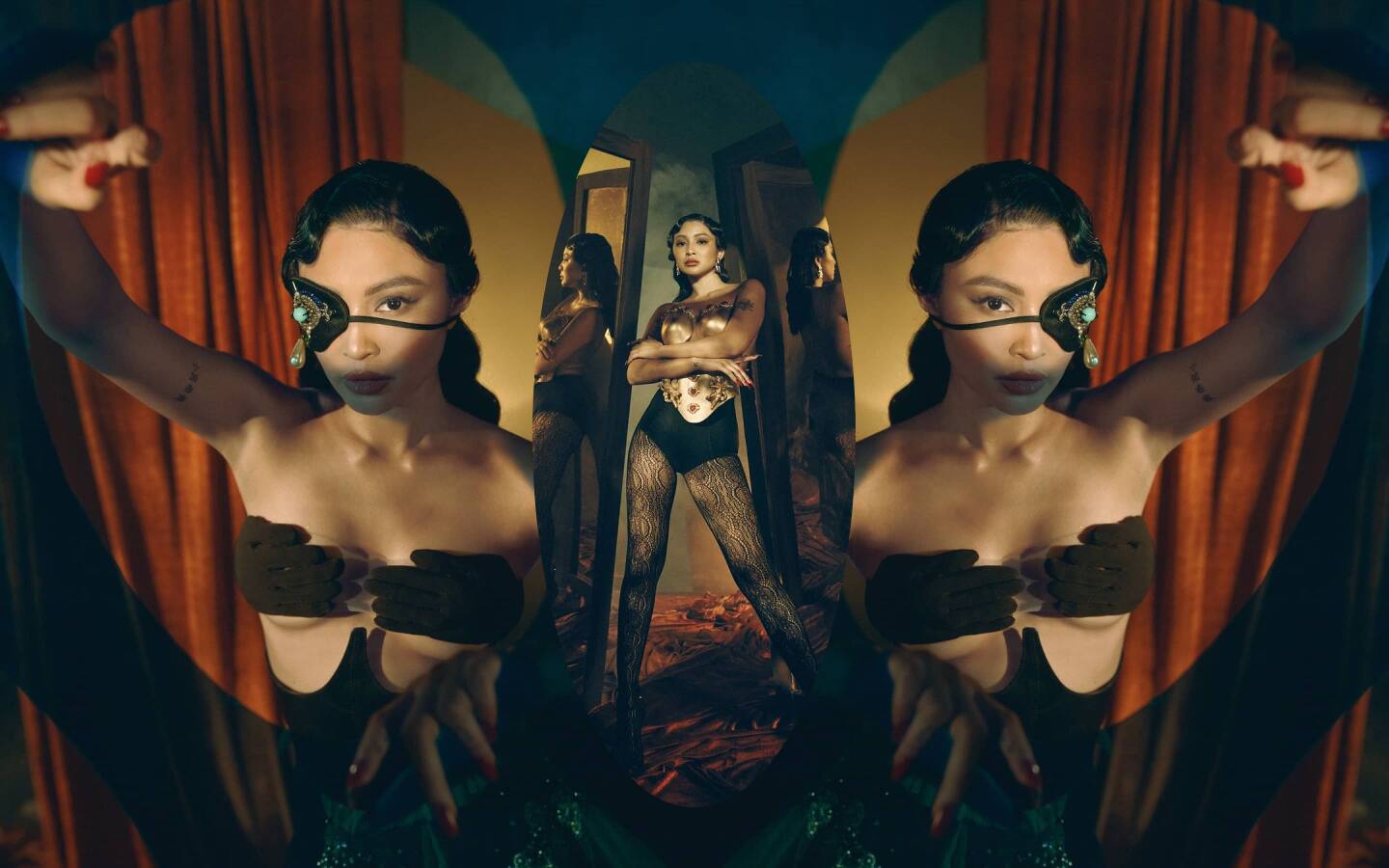 Absolute Madness
Absolute Madness