Here's Why Park Shin-Hye In 'Sisyphus: The Myth' Is Our Newest Fashion Obsession
Time-travel fashion never looked this badass.
Honest, bold, and action-packed, Park Shin-hye has everything we ever wanted from a leading character of a time-traveling TV series. The hit-making South Korean actress has played some iconic roles as a singer, doctor, lawyer, and even as a queen but she has never played a character so audacious as Gang Seo-hae in Sisyphus: The Myth. Right at the beginning of the series, we were instantly drawn to Shin-hye's unmistakable utilitarian ensembles.
From her pocketed vests, bandanas, cargo pants, to backpacks that can fit all she ever need to save the world, Shin-hye's version of time travel outfitting is as gorpcore as it gets. Apart from her ultra neutral ensembles, we got a glimpse of her full on action star looks thanks to a number of leather jackets she wore in the series. We especially liked the fact that instead of sporting a big black leather jacket, her character opted for a stylish blue cropped leather jacket and a fitted red leather jacket with silver hardware.
To see more of our favorite looks of Shin-hye in Sisyphus: The Myth, check out the gallery down below. Beware of spoilers if you haven't watched the series yet. Stay tuned for more of her utilitarian looks as the series progresses!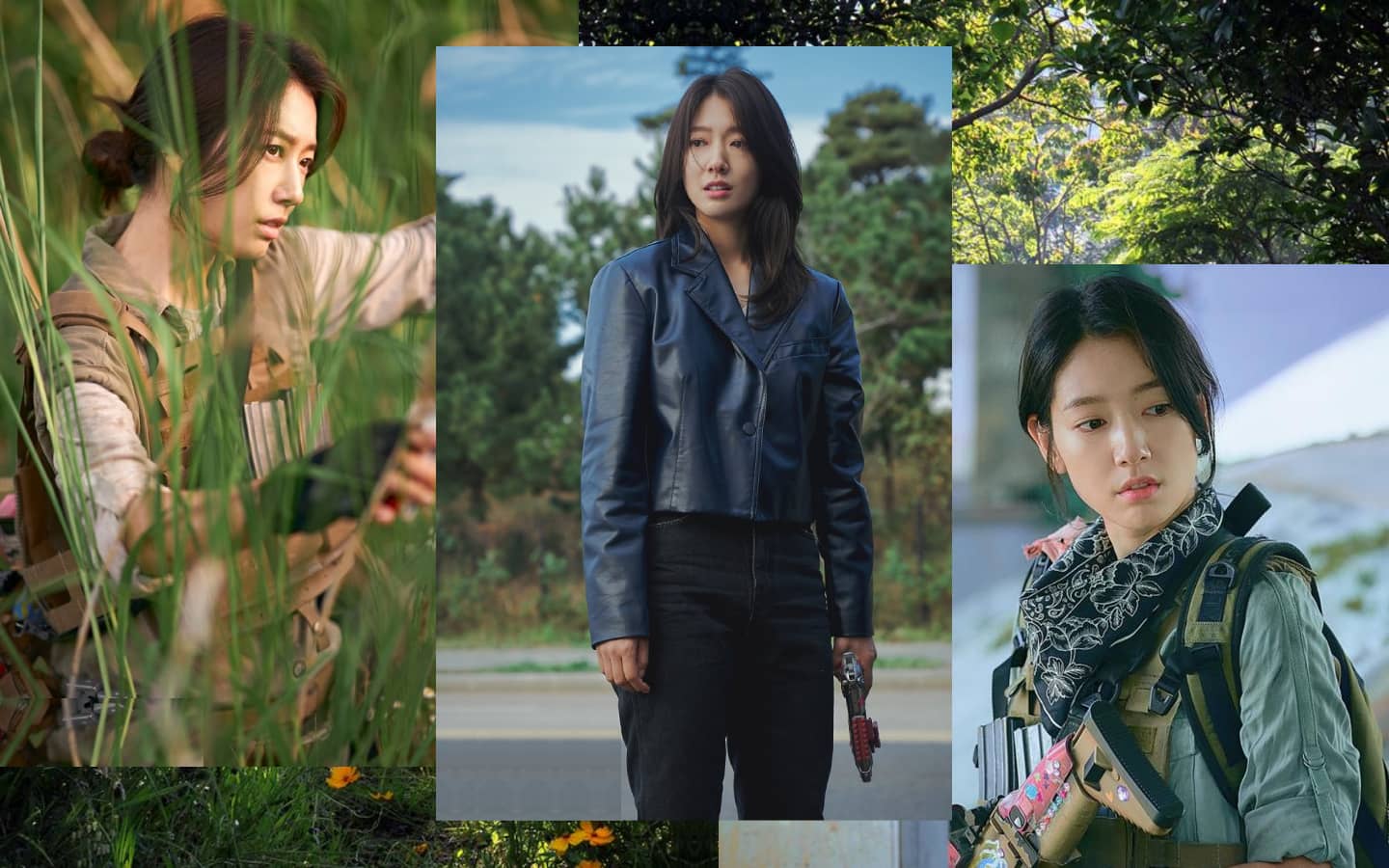 Park Shin-hye in Sisyphus: The Myth
Park Shin-hye in Sisyphus: The Myth