Remembering Queen Elizabeth II's Legacy In Style
As we look back on Her Majesty's life, we see how she led not just her country, but also the world of fashion.
On September 8, 2022, the world lost one of its most steadfast and unwavering leaders.
Queen Elizabeth II had an air of sophisticated dignity that was not just shown in how she ruled as a monarch, but was also reflected through her personal style. Though her style evolved as she aged, it never lost the silent elegance Her Majesty was known to have.
Women of royalty have always been expected to dress in a way that is graceful and refined. The Queen has never failed to do the same, but her manner of dressing expressed a form of playfulness you wouldn't expect from a monarch.
The dearly beloved Queen consistently caught our eyes through pieces designed by world class couturiers that draped and adorned her. Her Majesty's wardrobe has gotten her through countless eras in her reign that many of us did not have the chance to witness. Her intricate gowns, well-tailored suits, beautiful hats, and heirloom brooches were her constant companions during her long-term reign.
It is with awe that we remember how Queen Elizabeth II graciously served her country while remaining an unforgettable fashion icon.
In the gallery below, we have selected some of our favorite ensembles that the Queen has worn. Take a look and tell us which one you love the most!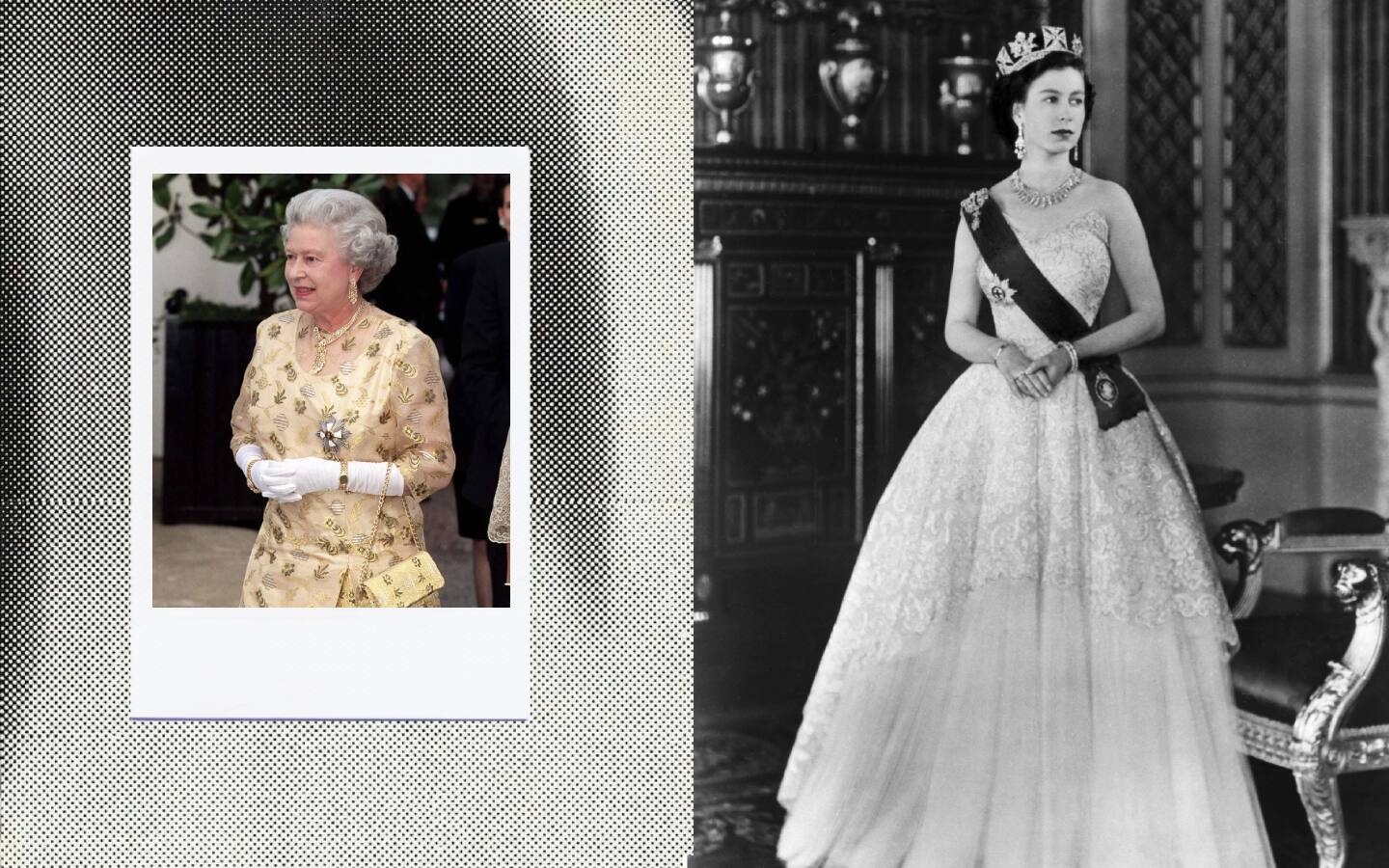 Queen Elizabeth II
Queen Elizabeth II