Road To The Miss Universe Crown: R'Bonney Gabriel's Most Fashionable Moments
Get to know the newly crowned Miss Universe through her fashion.
Newly-crowned Miss Universe 2022 R'Bonney Gabriel made history as the first ever Filipino-American delegate to win the Miss Universe title.
Besting over 80 candidates from one of the most prestigious pageants in the universe, R'Bonney has proven to be a force to be reckoned with. R'Bonney charmed the universe with her sweet personality, wisdom, and her eagerness to become a transformational leader. The fashion designer, model, and sewing instructor is dedicated to use fashion as a force for good. She shares her eye for fashion through her sustainable clothing line R'Bonney Nola and within the Magpies & Peacocks' MAKR program where she teaches sewing classes to women that have survived human trafficking and domestic violence.
Known to have made many of her ensembles for the competition, R'bonney made quite an impact with her custom suits, intricate gowns, and statement-making cape for the swimsuit competition. Apart from her own designs, R'bonney also donned pieces from her fellow designers. Her woman on the moon National Costume was designed by Patrick Isorena while her preliminaries and final evening gowns were designed by Rian Fernandez.
Take a look at the gallery down below to see R'Bonney's most fashionable moments on the road to the Miss Universe crown.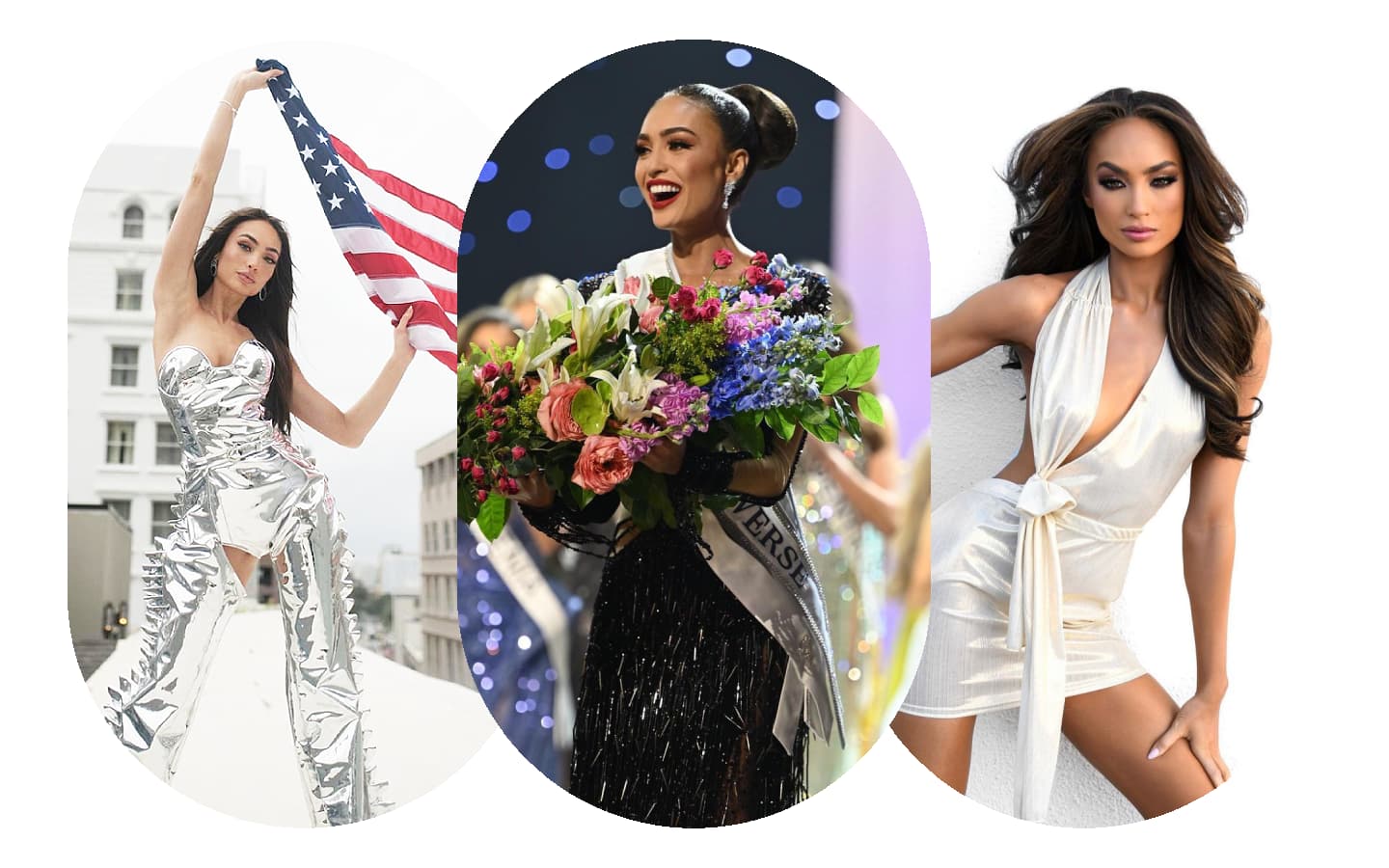 Photo Gallery
Photo Gallery