Let's Talk About The Fashion Moments To Expect From New K-Drama 'Record Of Youth'
We're loving the first few looks from its stellar cast!
Park Bo-gum, Park So-dam, and Byeon Woo-seok hit the small screens with Record of Youth, tvN's newest K-Drama series! The show features the lives of three fashion professionals as they navigate their respective careers and discover life beyond their industry both at the same time.
Park Bo-gum plays Sa Hye-joon a runway model who aspires to become an actor even though he is faced with the TV and film industry's strict qualifications. With his modeling and other part-time jobs occupying his time, Hye-joon fights hand-in-hand with the system to create a career path of his own. On the other hand, his best friend Won Hae-hyo played by Byeon Woo-seok has his future paved out for him. Although he struggles to set aside his family's success from his own, Woo-Seok is determined to make a name for himself through his own hustle. To complete the main cast, Park So-dam breathes life to Ahn Jung-ha, a brilliant young makeup artist who's only dream is to establish her name and her own makeup brand.
While the three battle against all odds to achieve their own goals, we are bound to see incredible incredible looks from these aspiring fashion people. Check out the gallery down below to see some of their fashion moments. So far we're seeing a great amount of streetwear, relaxed casual dressing, and statement looks. We of course can't wait to see Jung-ha's sense of style outside her makeup artist uniform and Hye-joon's killer looks on the runway and onscreen!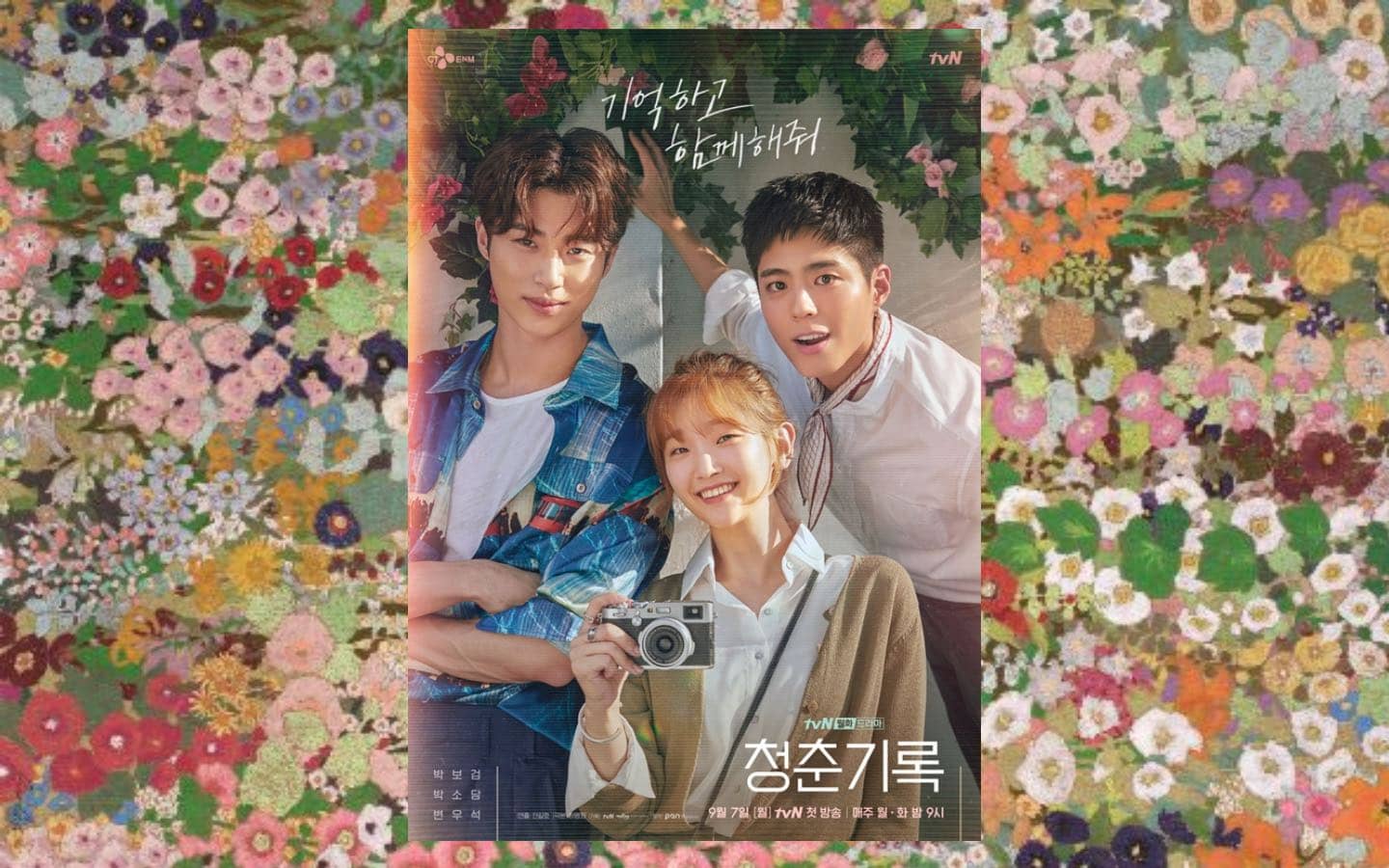 Record of Youth
Record of Youth