#MetroStyleWatch: Rihanna's Sexy Maternity Looks Are Stunning!
Watch how Rihanna reshapes the definition of maternity wear in her jaw-dropping looks!
Why simply glow when you can shine as a pregnant woman? Our one and only Rihanna continues to amaze and push boundaries by staying true to being Bad Gal RiRi even while pregnant. Her recent fashion looks prove that maternity wear doesn't always mean oversized clothes and stretchable fabrics. She challenges us by proving that pregnancy shouldn't hinder us from being stylish, but should still be taken as a gift that can take our personal style up a notch.
Rihanna adds an extra sparkle to her already bright pregnancy glow by adding her own attitude and flare to each piece she wears, taking them to the next level. Her ensembles are a perfect reflection of not only her powerful nature, but also of her distinct creativity as an artist and a businesswoman. Rihanna has become a true inspiration to women by showing us that expressing our radiance from within will not only make us look tres bien, but will give us a sense of empowerment and confidence like no other. Rihanna truly is one of the most stylish mothers to walk this world!
View the gallery below to see the phenomenal ensembles Rihanna wore that just left us speechless. Tell us which outfit you think is best!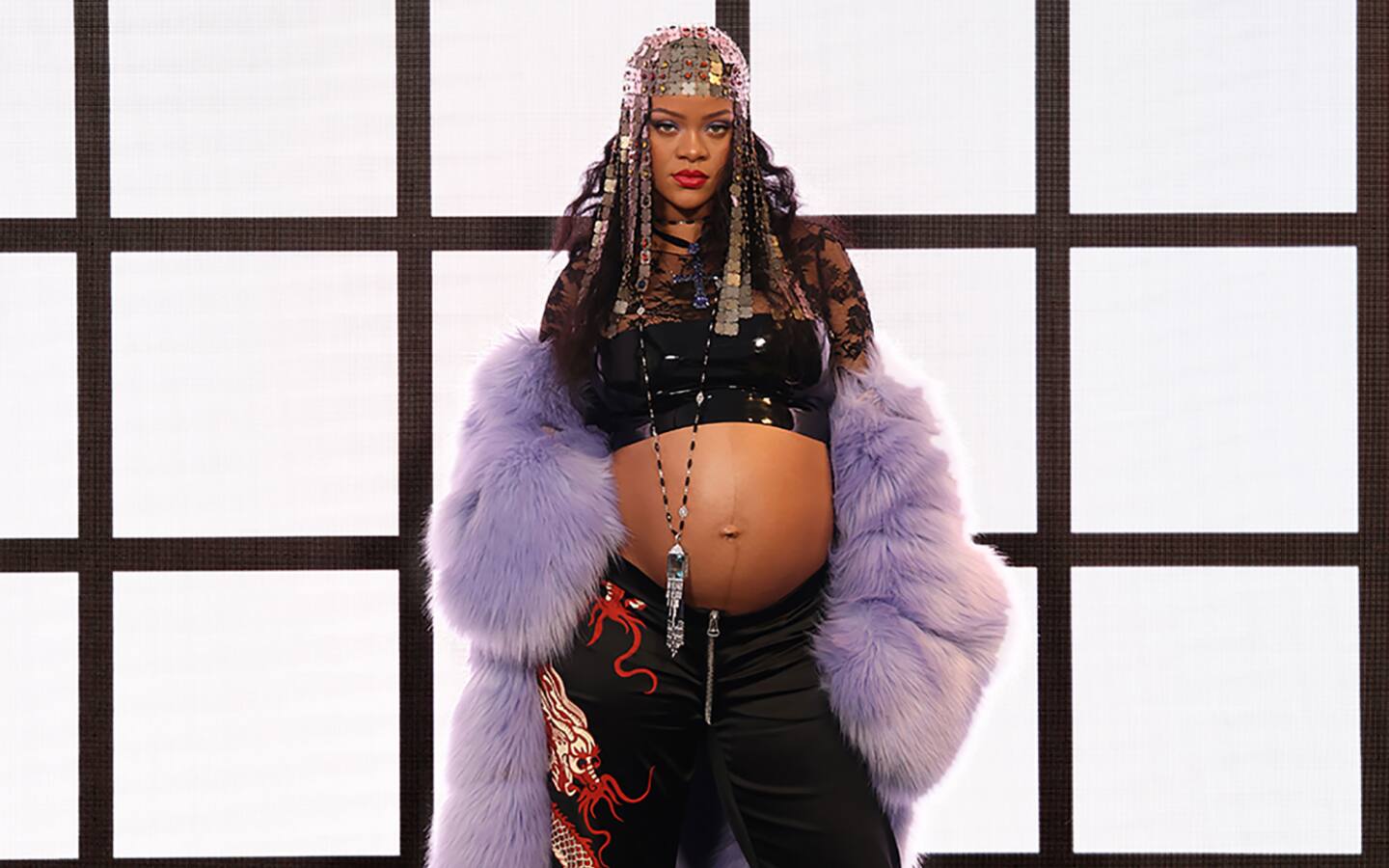 Rihanna Pregnancy Outfits
Rihanna Pregnancy Outfits