Here's Why Song Hye-Kyo Is Our All-Time Fashion Obsession
She's the icon, the moment, and a legend!
Song Hye-kyo's industry comeback is an answer to our prayers. After taking a brief hiatus, the Hallyu queen is back and she officially took on the roles of Now, We Are Breaking Up's lead actress, Chaumet and Fendi's global brand ambassador, and more. For years, Hye-kyo is remembered for being the soul of the K-drama industry. Her acting range is proof that she could do it all and her timeless sense of style can transcend trends with no fail.
At 39 years old, Hye-kyo has made too many fashion moments to count. Fans would know how much she loves an outfit that perfectly sits and flatters her frame. When it comes to playing with textures and hues, she definitely goes for a subtle color that is amplified by combining two or more fabrics such as cotton and wool or knit and silk. And don't get us started with her red carpet ensembles! No wonder why brands love to dress her up, she's the definition of class. Ever since she was deemed as a fashion icon, Hye-kyo took this opportunity to meet and cherish the people she have worked with. From the late Karl Lagerfeld to esteemed fashion photographer Mario Testino and more, we could only dream of having the chance to work with her friend group!
In the gallery down below, we discussed everything we love about Song Hye-kyo and what makes her our fashion obsession of all time. Stay tuned as we unpack her looks from her new drama with K-drama heartthrob Jang Ki-yong in Now, We Are Breaking Up.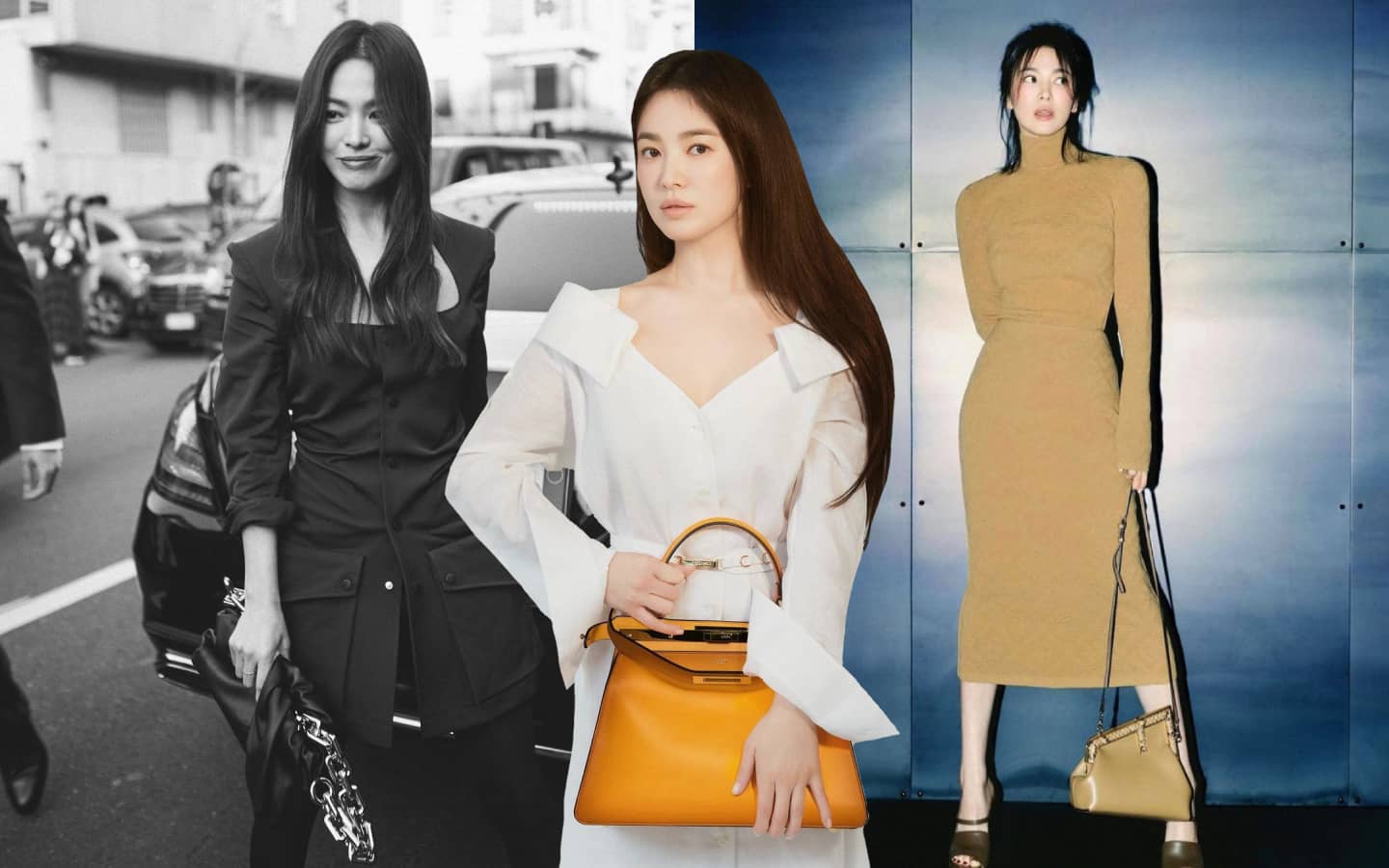 Song Hye-kyo
Song Hye-kyo