10 K-Drama Actresses And Their Best Off-Duty Looks
The new off-duty look is all about cardigans, knitwear, and denim!
The only thing that's stopping us from calling these off-duty looks is that our favorite K-drama actresses still look stylish and never "off work" in them. The best thing about off-duty looks is that you can choose to blur or define the lines between loungewear and casual-wear. There's always a thin line between the two but if you ever want to define what makes both styles different, all you have to do is dress like these stylish Korean actresses. Lean into smart casual outfitting by dressing up a la Bae Suzy, IU, Kim So-hyun, Song Hye-kyo, and more! We looked into their personal Instagram accounts in search for their best off-duty looks. Find out what they look like whenever they're out for brunch with their friends, off to a local art gallery, or simply spending time with their pets. If you're already so used to seeing them in designer clothing from their K-dramas and magazine covers, you'd be surprised how normal and beautiful they look in clothes they styled themselves. From dresses, cardigans, knitwear, to denim, dressing up like them just got easier with pieces you can already find in your wardrobe.
If you're also curious to see how your favorite K-drama actors look like in their off-duty looks, click here and see for yourself!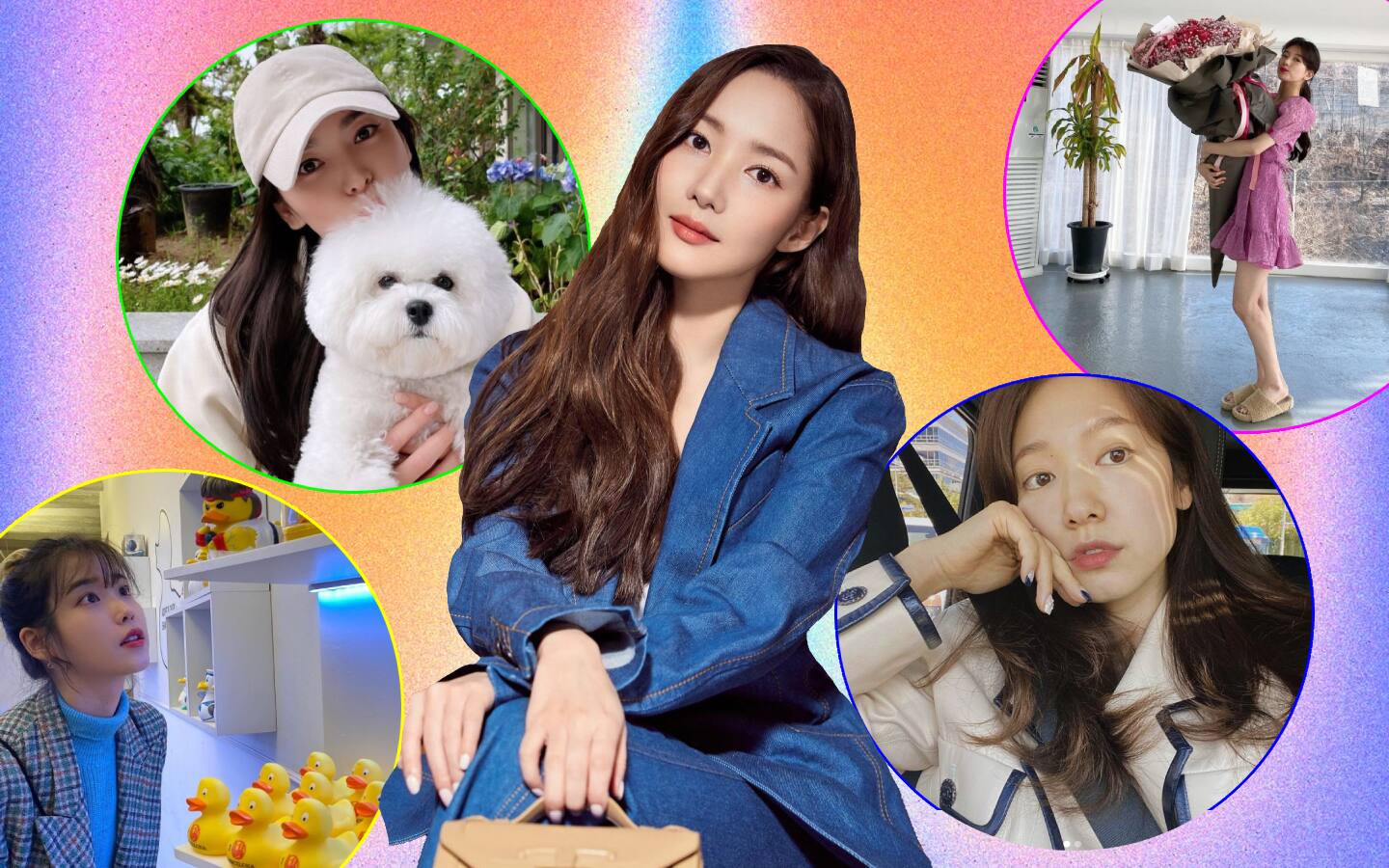 Off-Duty Looks
SWIPE LEFT OR RIGHT
TO NAVIGATE BETWEEN PAGES
Bae Suzy
Photo Credit: Photo from @skuukzky
Photo Credit: Photo from @skuukzky
Photo Credit: Photo from @skuukzky
IU
Photo Credit: Photo from @dlwlrma
Photo Credit: Photo from @dlwlrma
Photo Credit: Photo from @dlwlrma
Jeon Yeo-been
Photo Credit: Photo from @jeon.yeobeen
Photo Credit: Photo from @jeon.yeobeen
Photo Credit: Photo from @jeon.yeobeen
Kim Go-eun
Photo Credit: Photo from @ggonekim
Photo Credit: Photo from @ggonekim
Photo Credit: Photo from @ggonekim
Kim So-hyun
Photo Credit: Photo from @wow_kimsohyun
Photo Credit: Photo from @wow_kimsohyun
Photo Credit: Photo from @wow_kimsohyun
Park Min-young
Photo Credit: Photo from @rachel_mypark
Photo Credit: Photo from @rachel_mypark
Photo Credit: Photo from @rachel_mypark
Park Shin-hye
Photo Credit: Photo from @ssinz7
Photo Credit: Photo from @ssinz7
Photo Credit: Photo from @ssinz7
Shin Min-a
Photo Credit: Photo from @illusomina
Photo Credit: Photo from @illusomina
Photo Credit: Photo from @illusomina
Son Ye-jin
Photo Credit: Photo from @yejinhand
Song Hye-kyo
Photo Credit: Photo from @kyo1122
Photo Credit: Photo from @kyo1122
Photo Credit: Photo from @kyo1122